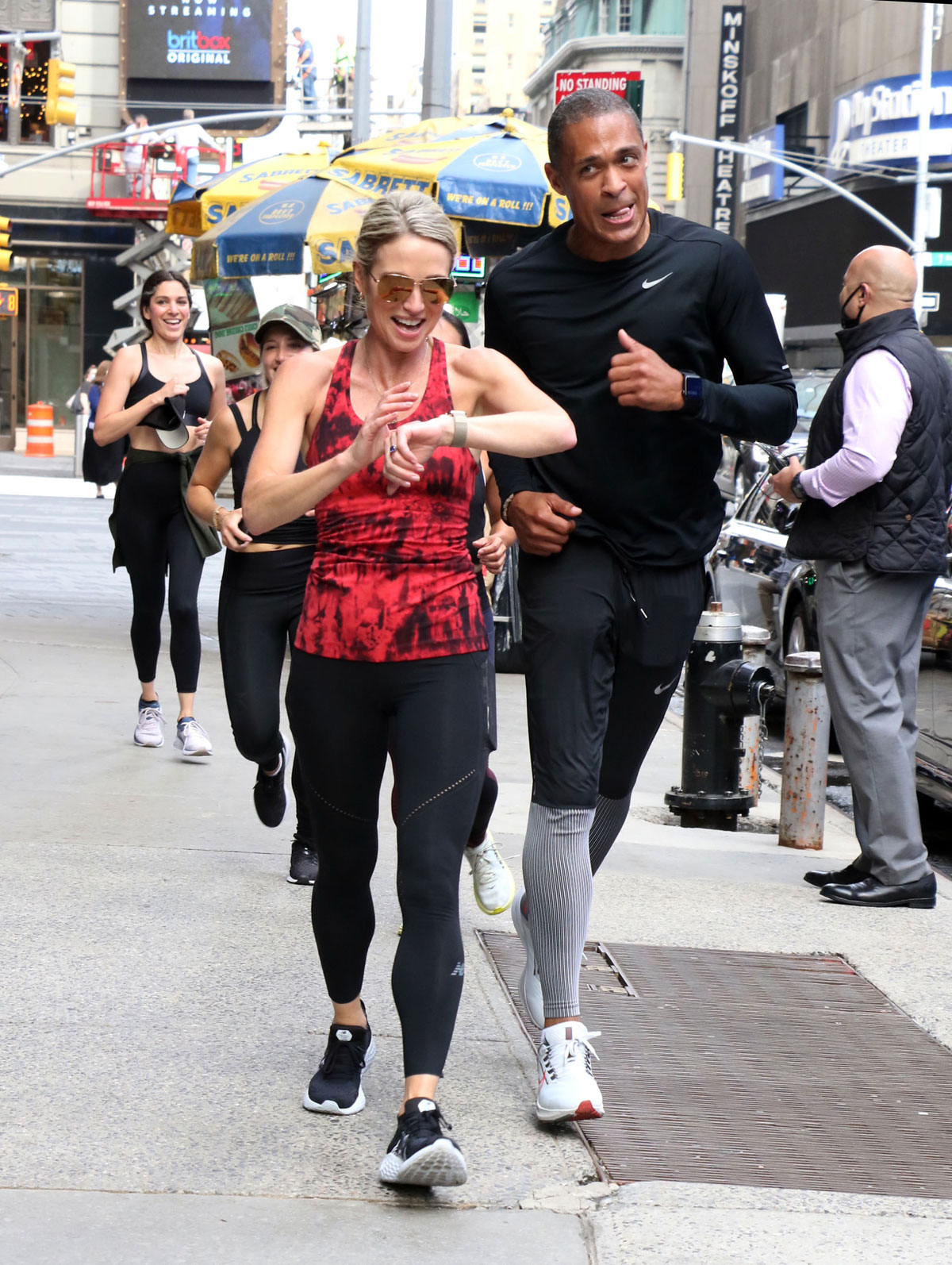 Amy Robach and T.J. Holmes are still together. And they're still running together. The pair were ousted from GMA3 earlier this year, several months after their affair was revealed. And running together was and seems to still be a big part of their relationship. The couple is still going strong and they both participated in the Brooklyn Half Marathon over the weekend. It seems like they ran together the whole time.
Amy Robach and T.J. Holmes are still running together.

Running side by side, the two former GMA3 co-anchors took part in the 2023 RBC Brooklyn Half Marathon May 20, in what marked their first joint appearance in [months]. Amy and T.J. wore coordinating outfits—she sported a light pink tank top, black leggings and black and pink Nike sneakers, while he appeared in a dark grey top over black running shorts and tights, paired with pink Nike sneakers.

This marked Amy and T.J.'s first public appearance in almost a month (they were photographed walking while holding hands in New York City in April). The half marathon, hosted by New York Road Runners, took place almost four months after ABC News announced they would leave the company, which followed the pair going public with their controversial romance last December.

On May 11, the news group revealed that Eva Pilgrim and DeMarco Morgan would officially take over the pair's hosting duties on GMA3.

The half marathon marked the third time Amy, 50, and T.J., 45, have run a major race together since they took part in the TCS New York Road City Marathon last November.
[From E! News]
Are they going to do the New York Marathon as an official couple in November? This is one of the qualifying races. In 2022, they ran in the New York Half and New York Marathon together, with the latter being shortly before their affair was revealed. Amy is an avid runner, having run four marathons in 2022 alone. She's said to have inspired T.J.'s love of long distance running. When I wrote about that, I said: "Amy even said he beat her by one second in the half marathon last year and I kind of think she let him win because she sounds like quite the dedicated runner with all those marathons." And the exact same thing happened this year! I got curious and looked up their times and they finished one second apart, with T.J. "winning" yet again. Hm! He seems like a guy who would need an ego boost like that. Especially since she got a better exit deal than him. Anyway, having someone to run with for the whole race is nice, though I do suspect that Amy is a little faster and slowing her pace for T.J.
— Entertainment Tonight (@etnow) May 22, 2023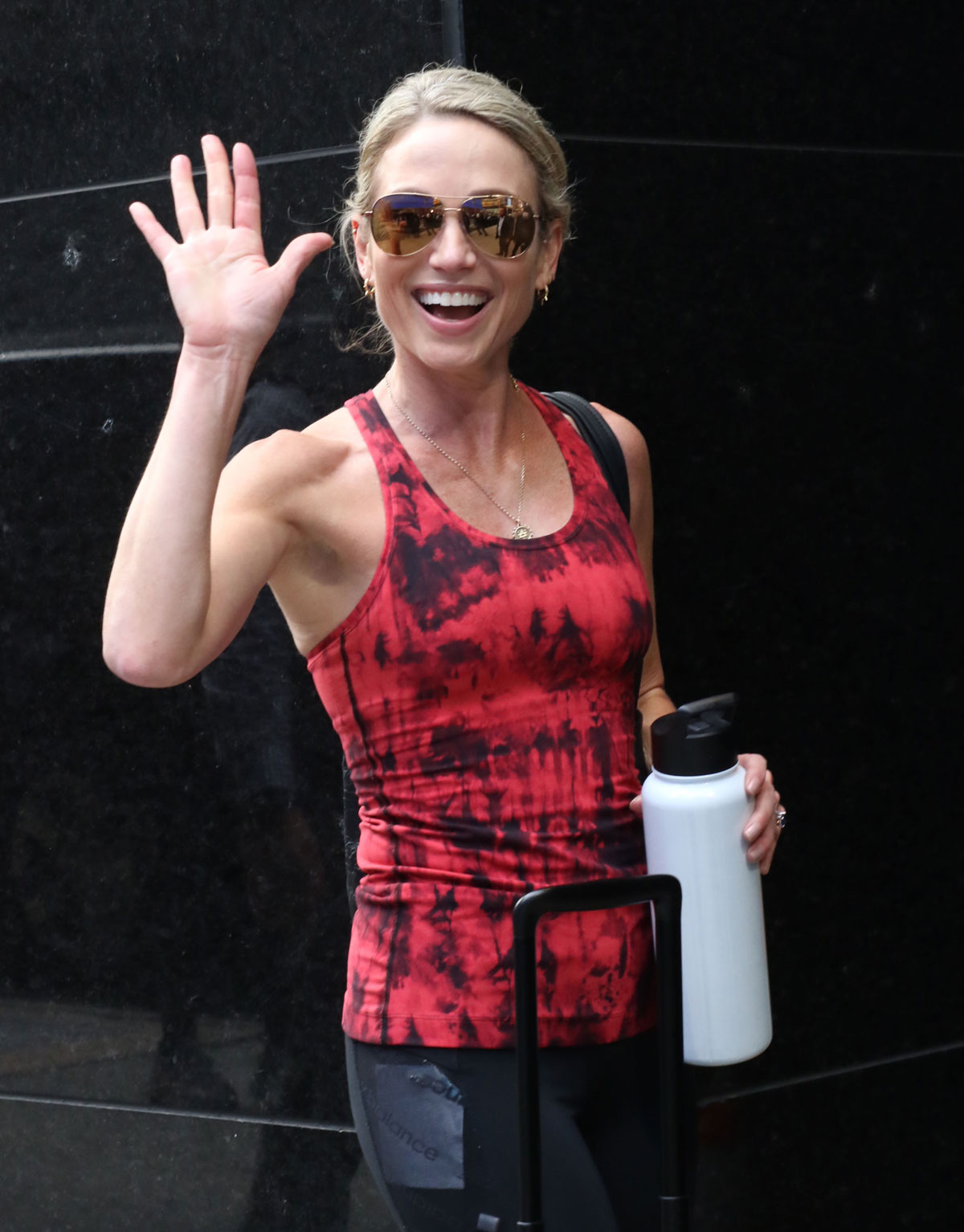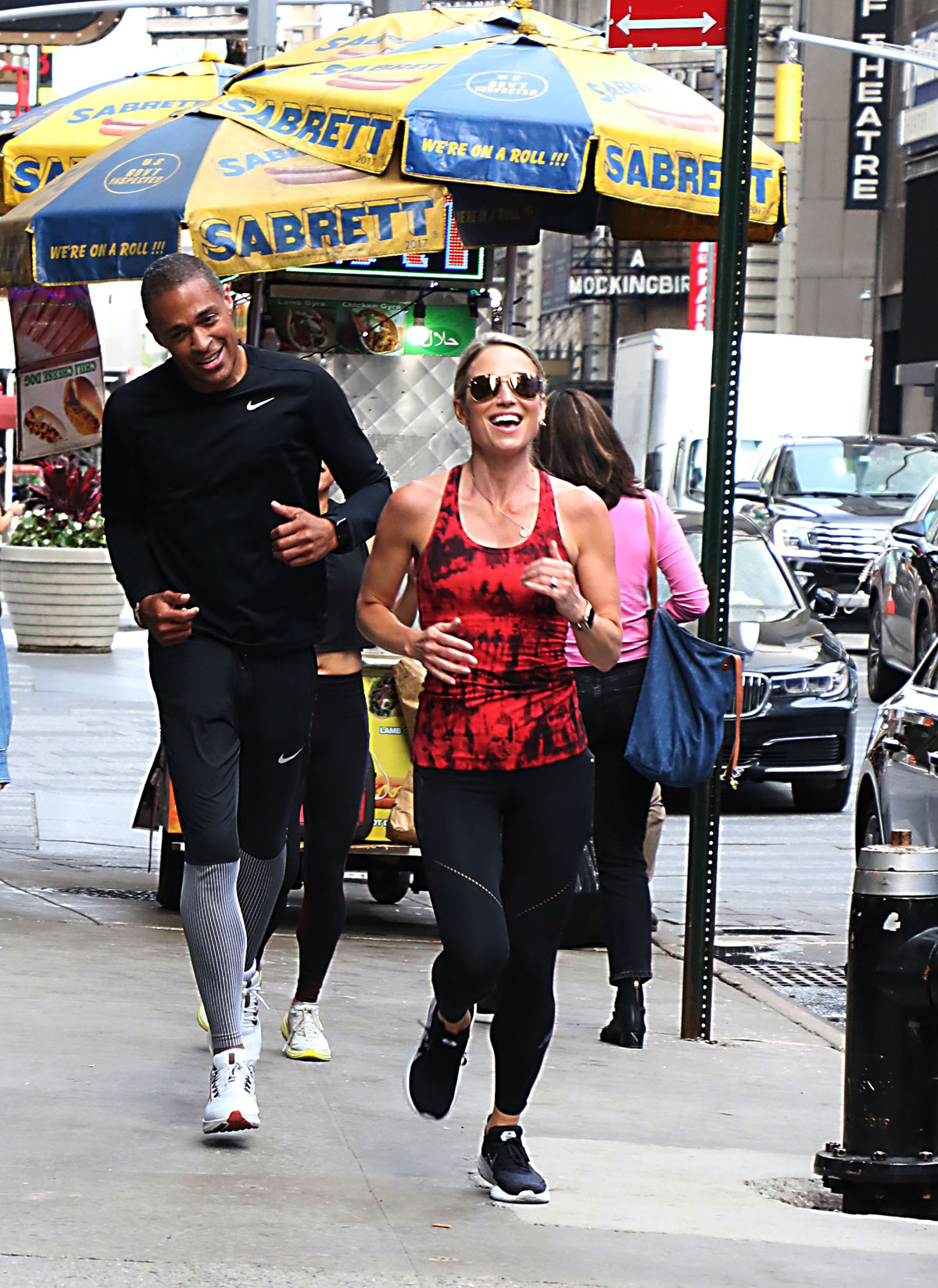 photos credit: Cover Images
Source: Read Full Article