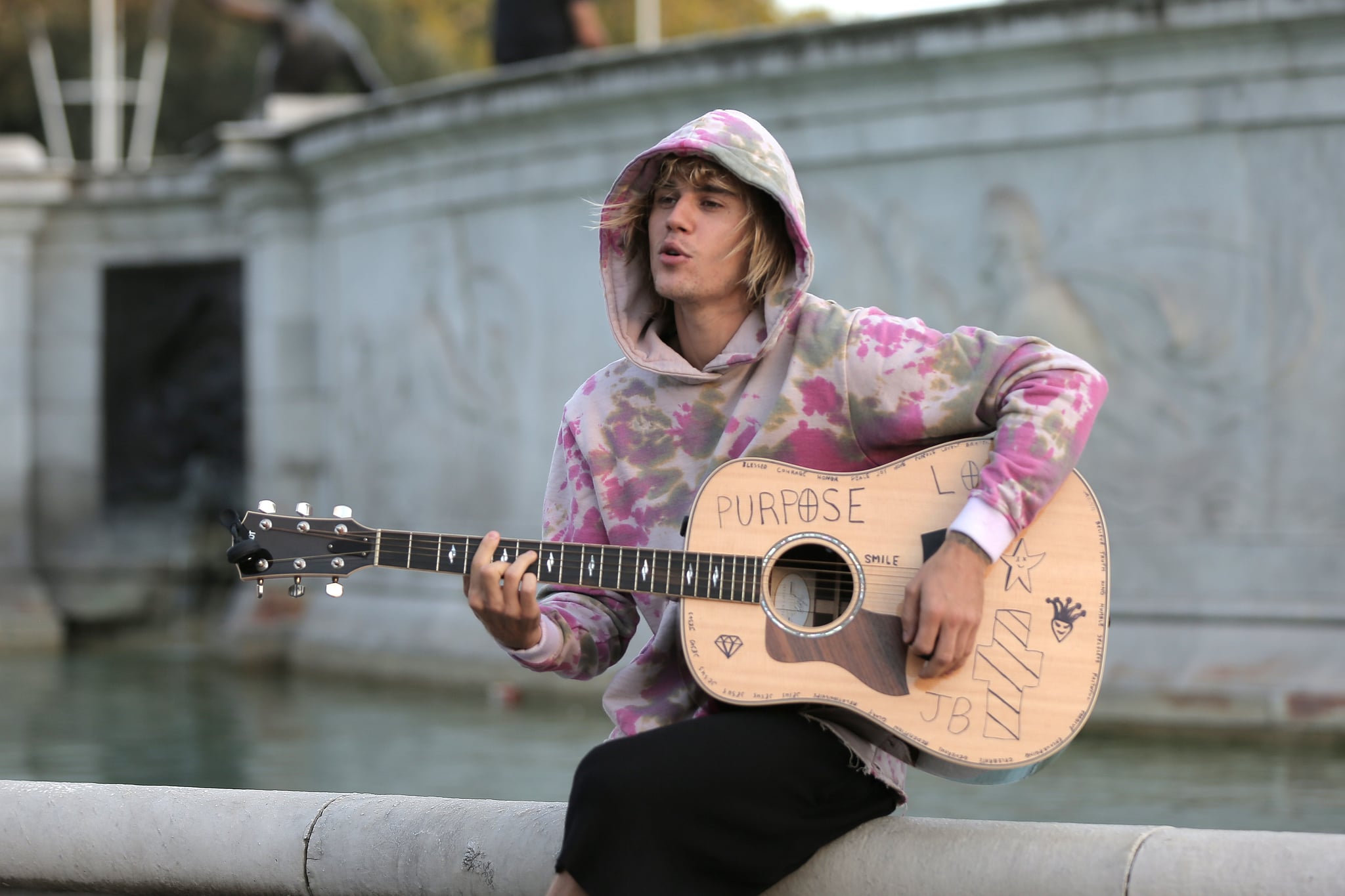 Justin Bieber has had quite the 2019 already. He married his girlfriend Hailey Baldwin, his recent release "I Don't Care" with Ed Sheeran is already blowing up the Billboard charts, and he's also planning to release a natural deodorant. He's making moves, and probably a lot of money. So how much is he worth?
First, we can look at what he's banked from his music. His tours have raked in some serious cash! According to Forbes, his first tour, My World, made $53.3 million in ticket sales, and his second, Believe, earned $69.9 million. His most recent Purpose tour earned him $250 million in ticket sales, according to Billboard. Billboard also noted that his iconic concert documentary Justin Bieber: Never Say Never from 2011 grossed a total of $73 million. Obviously Justin isn't taking home all of that money — which would be nice — but he surely get a hefty chunk of change out of it.
Justin also released his clothing line, The House of Drew, in February 2019, that became insanely popular among the fashion crowd. Two collections have been released so far, and the first sold out in one day, according to TMZ. We can't forget, however, Bieber's infamous Calvin Klein endorsement deal, which gave the company a major boost and gave Justin a few more bucks in his wallet. He also sold his tour merch exclusively at Urban Outfitters for a bit, which had a similar impact for the brand and for his wallet. Other endorsement deals have popped up along the way, including Adidas, where he earned $3 million for a three-year contract, according to TMZ. He also had deals with Beats by Dre, Proactiv, and Elizabeth Arden, which made Justin's famous fragrances (he released a total of four). According to The New York Times, his line Someday was one of the bestselling celeb fragrances ever. It's pretty clear whatever Justin lends his face or name to is going to get a major boost, and he has his adoring fans to thank for that.
He and wife Hailey are clearly trendsetters, and they are definitely living the good life in their $5 million dollar home in Justin's native Canada, according to W magazine. He comfortably popped the question with an engagement ring reportedly worth $600,000, which is just further proof that Justin's net worth is probably pretty large. While we don't have an exact number as to his current net worth in 2019 — though we can guess it's definitely many, many millions — we do know it's major. And you know what? He's definitely earned it, baby, baby, baby.
Source: Read Full Article