Context is key to understanding, well, literally anything ever, and Constance Wu just provided some pivotal context to understanding her controversial 2019 tweets about her sitcom, Fresh Off the Boat. In a recent conversation with The Atlantic to promote her new book, Making a Scene, the actress opened up about the toxic environment she faced behind-the-scenes on the series.
As a refresher, at the time, Fresh Off the Boat had just been renewed for a sixth season—something Constance made it clear on Twitter that she was not happy about. The backlash to her comments about the groundbreaking series led to the actress taking a three-year break from social media and, as she later revealed, a suicide attempt.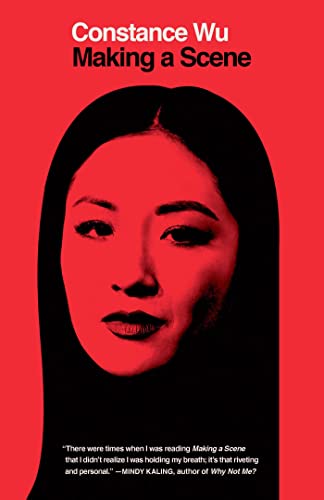 "I made some very profane, reckless tweets that sort of ignited this whole pile-on of hatred towards me because I just had a hit movie, Crazy Rich Asians, so it looked really bad from the outside. Like, 'Oh, she thinks she's this big movie star,'" she explained (per People). "When really, I wanted to have a fresh slate where I didn't have to start a show with all these memories of abuse."
During the conversation, Constance explained that, during the early seasons of Fresh Off the Boat, she dealt with "sexual harassment and intimidation" from one of the show's producers. Although she eventually felt she had enough power (and job security) to tell the unidentified producer "no," she says she didn't want to talk publicly about the situation and risk harming the show's reputation.
"My publisher really encouraged me to write [about] it … I was like, 'No I'm done with that chapter in my life.' And then I eventually realized it was important to talk about because I did have a pretty traumatic experience my first couple years on that show, and nobody knew about it because that show was historic for Asian Americans," she explained. "It was the only show on network television in over 20 years to star Asian Americans, and I did not want to sully the reputation of the one show we had representing us. I kept my mouth shut for a really long time about a lot of sexual harassment and intimidation that I received the first two seasons of the show."
Constance went on to explain that, while she felt at the time like she had handled the situation by standing up to the producer, she realizes now that she hadn't truly worked through the trauma.
"The thing is bad feelings don't go away just because you will them to. They are inevitably going to come out somewhere," she said, later adding, "Those tweets that came out were the emotions I suppressed that I thought I could will away, coming out in another way."
Source: Read Full Article