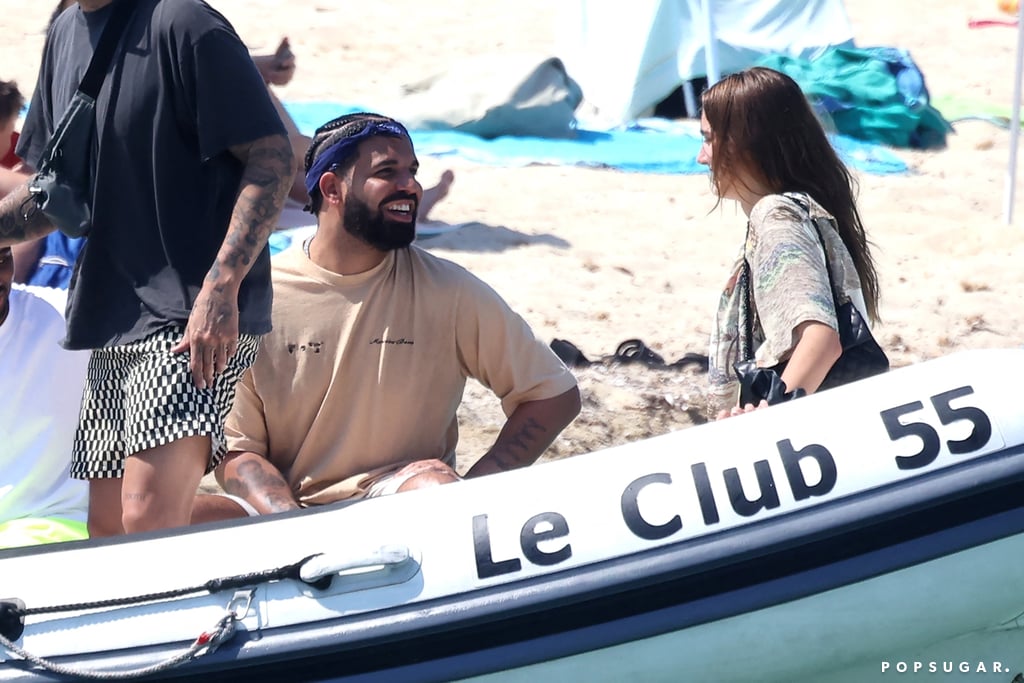 Drake seems to be living it up in Saint-Tropez. On July 19, the rapper was photographed smiling with a woman in the South of France, beaming at her as they rode on a yacht, enjoyed the sunshine, and spent time at luxury beachfront destination Club 55. That same day, he posted a slate of photos on Instagram of himself enjoying his time on a glamorous yacht, writing, "this is the story about the boy that never gave up – starring moi."
The rapper has previously been linked to the likes of Rihanna and Jennifer Lopez. He has a son, Adonis Graham, with French artist Sophie Brussaux. He was also spotted in July 2021 on a date with Johanna Leia, though their short-lived relationship reportedly ended in October of that year. In general, Drake is fairly private about his personal life, and has actually not been in many long-term relationships — at least that the public knows about.
His music, however, is always in the spotlight, and his most recent release was the surprise album "Honestly, Nevermind," which dropped on June 16. The project quickly became his 11th LP to hit the top of the Billboard 200 chart, per The New York Times. He also made headlines and pleased lovers of nostalgia recently when he performed "I Want It That Way" with the Backstreet Boys during their July 2 show in Toronto.
Ahead, check out the photos of Drake in vacation mode.
Source: Read Full Article