Hailey Bieber (née Baldwin) may have been born into a famous family, but her marriage to pop icon Justin Bieber cemented her status as an elite celebrity. Since their wedding, they've become the ultimate example of celebrity #RelationshipGoals. Hailey seems totally supportive of her husband's music career, while he writes songs in her honor. And he respects her wishes. That's because Hailey asked Justin to stop getting neck tattoos, and he agreed. But now, Hailey Bieber has got a new neck tattoo of her own.  
Hailey Bieber asked her husband Justin Bieber to stop getting neck tattoos
Despite asking her husband Justin Bieber to lay off the neck tats, Hailey Bieber has a few neck tattoos of her own. She even recently inked a new one. Hailey Bieber's most recent neck tattoo is the words "New York" in very small letters under her ear. The NY tribute tattoo joins a small diamond tattoo that sits right above it.
On the other side of her neck, Hailey Bieber has at least three other tattoos. Two of them are words, including "Belleza," the Portuguese word for beauty, on her lower neck. The word "Lover" sits opposite her new "New York" tat, and she has a small cross. The cross is likely a nod to her religion. Hailey Bieber is outspoken about her dedication to her Christian faith, a passion she shares with her husband. In fact, Justin has been seen at Kanye West's celebrity Christian worship, known as Sunday Service. 
How many tattoos does Hailey Bieber have?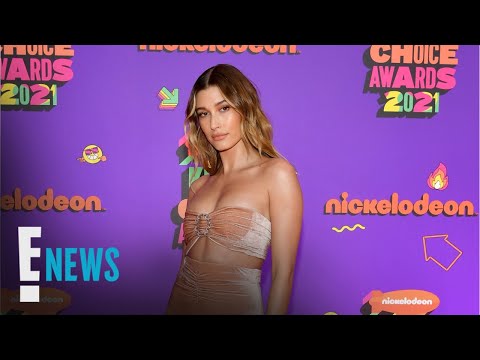 As of March 2020, Hailey Bieber had 20 tattoos total. The "New York" tat makes at least 21. But Bieber's career as a model makes getting tattoos difficult. She needs all her ink to be super small, and as hide-able as possible. Not may fashion houses want to book a model with distracting tattoos. (For example, she has the tiny black outline of a star on the inside of her pointer finger.)
Hailey Bieber's neck cross isn't her only religious tattoo. She has a few other Bible-inspired tats, including verses. She also loves to match with her friends and hubby. Both Hailey and Justin Bieber have peach tattoos, a reference to Justin Bieber's hit song "Peaches." She also has a broken heart tattoo on one of her fingers, as does her bestie Kendall Jenner. She and her cousin Ireland Baldwin have their surname written on one of their fingers, a nod to the prolific Baldwin family they both come from. 
Source: Read Full Article