It is recommended to allocate a minimum of 3 to 4 hours for studying over the weekdays and maximise effort during the weekends, suggests Sarmad Mehraj, teacher and VP, product (UPSC) at BYJU'S.
The Indian Administrative Service (IAS) is a highly coveted career path for many graduates in India.
The competitive nature of the examination, formally referred to as the Civil Services Examination (CSE), requires a significant amount of dedication and preparation.
While some individuals may choose to pursue this opportunity full-time, others may have to balance their preparation along with their professional careers.
The registrations for Union Public Service Commission programme have commenced February 1, 2023.
The last date to register for the exam is February 21, 2023.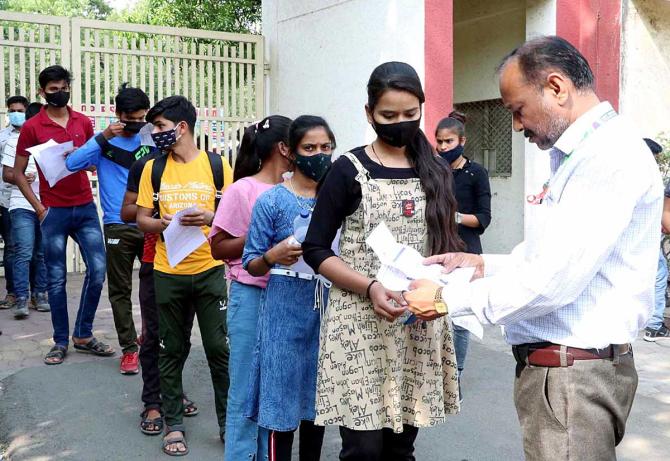 Although lakhs of students register for the exam every year, only those who qualify the preliminary exam, will be eligible to appear for the Main exam.
The 2023 UPSC Civil Services Preliminary Exam is scheduled May 28, 2023.
Candidates who clear the preliminary examination can appear appear for the Main exam on September 15, 2023.
If you have a full time job and want to know how you can optimise your time and resources to effectively and efficiently prepare for the IAS exam, these tips will help you.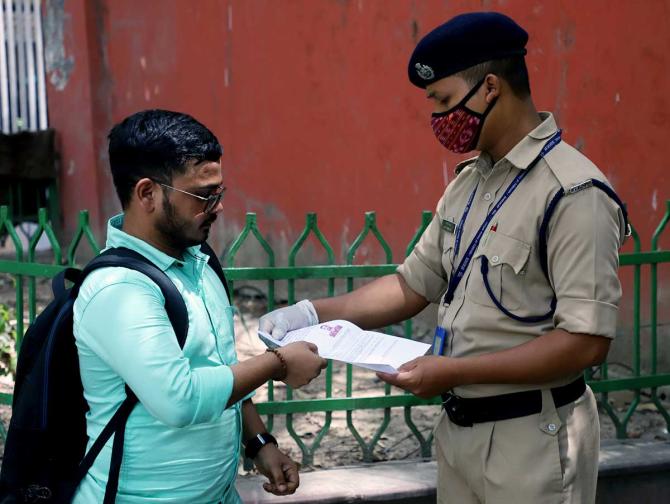 1. Begin preparations well in advance
It is highly recommended to initiate preparations for the Civil Services Examination (CSE) well in advance, with a lead time of approximately nine to ten months before the preliminary examination.
During this preparation period, it is important to establish a strong base in core subjects such as history, economics, and polity, as well as the chosen optional subject.
The initial six months should be dedicated to the simultaneous preparation for both the preliminary and main examinations, as this can help to effectively cover a substantial portion of the syllabus set forth by the Union Public Service Commission .
2. Optimise your schedule
The success of a candidate in the highly competitive CSE largely depends on their level of preparation and ability to stay focused on the most critical topics.
As many aspirants are also working professionals, it is crucial to find a way to manage time effectively, without compromising on the quality of their preparation.
One approach to accomplishing this is to divide the study hours into several segments, such as before work, during work if possible, after work, and revision.
One effective approach to integrate study during work hours is to view informative video analyses of the daily newspapers or simply read the newspaper during lunch breaks.
This approach helps to maintain the continuity of preparation, even on busy days.
This rigorous preparatory schedule should also cover all critical areas, including General Studies, Current Affairs, and the optional subject of choice.
3. Balancing idealism and pragmatism
For many working professionals aspiring to crack the CSE, the question of whether to quit their current job or not is a pressing dilemma.
On one hand, dedicating full-time efforts to CSE preparation might seem like the ideal path, but on the other hand, it may result in sacrificing one's career progression.
In this regard, striking a delicate balance between idealism and pragmatism is key.
If you have the financial means to support yourself during your preparation, and you believe that appearing for the exam aligns with your long-term career goals, then quitting your job might be a viable option. However, work experience plays a significant role in scoring well during the UPSC interview.
It is advisable for working professionals to find a way to manage their time effectively, and balance professional and personal responsibilities while preparing for the CSE.
It is recommended to allocate a minimum of 3 to 4 hours for studying over the weekdays and maximise effort during the weekends.
4. Stay organised with a timetable
It is crucial to maintain a healthy work-life balance, including a good sleep schedule.
The preparation plan while working involves setting aside two hours daily for General Studies before work, 45 minutes during work breaks for Current Affairs and newspaper analysis, and two hours after work for the optional subject.
After dinner, a revision of 20 minutes is recommended to reinforce the learning. On weekends, it is advisable to review the week's work, and perform answer writing and mock tests.
Several months prior to the Preliminary examination, the focus should be prioritised on the relevant aspects of General Studies, with a particular emphasis on environmental and scientific topics.
Incorporating the revision of monthly current affairs magazines is suggested to effectively tackle the dynamic component of the Civil Services Examination syllabus.
Dedicated practice is necessary for the CSAT (Civil Services Aptitude Test) paper.
If the performance in the Preliminary exam is good, taking time off from work to focus on the Mains is advisable, as it requires in-depth study.
After the Mains, returning to work and keeping up with Current Affairs for the interview is crucial.
It is also beneficial to connect with others who share a similar goal and establish a study group — assigning specific topics to each member for discussion during the weekend is an efficient use of time.
And finally, it is paramount for professionals attempting to appear for the IAS exams to believe in themselves and their abilities.
Remember, you've made it this far and have the skills and knowledge to succeed.
Take one step at a time. Stay organised, prioritise your tasks, stay motivated, and remain positive.
Celebrate your progress along the way, and keep in mind that mistakes are part of the learning process.
Surround yourself with positive people, and don't forget why you're working so hard in the first place. All the best!
Feature Presentation: Ashish Narsale/Rediff.com
Source: Read Full Article