Jessica Chastain is very private about her life away from the cameras. The movie star has shared a few pics of her husband on social media but many fans still don't know anything about him or his background. Well, Gian Luca Passi de Preposulo comes from a noble family that has a deep history dating back to Medieval times.
Here's more on his aristocratic family and if we should start calling the Zero Dark Thirty actor Countess Jessica Chastain.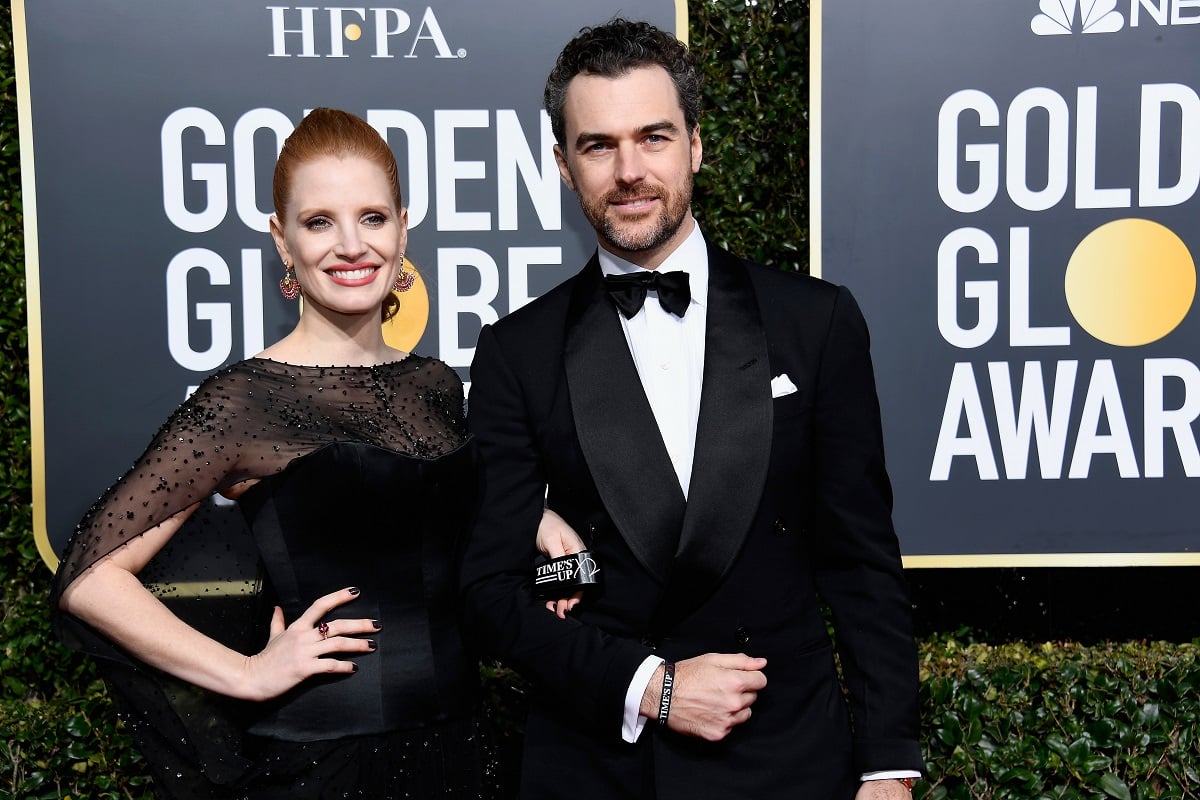 Chastain tied the knot in 2017
In 2017, Chastain announced that she married her longtime beau in a tweet asking followers not to share photos of her wedding obtained by paparazzi who "disregarded the no-fly zone" by using helicopters to get the shots.
Since saying "I do," The 355 star has opened on occasion about her relationship with Passi de Prepoluso. In 2018, she told The Wall Street Journal: "He knew that marriage wasn't something I was interested in. And then as we got to know each other, the idea of marriage shifted for me. There are some things worth celebrating–and he's worth celebrating."
She added: "I actually love being married. I never thought I would, but [he] is a spectacular human being, and I am celebrating that I get to share my life with him."
In 2019, Chastan gushed about married life again telling People that it was even better than she thought it would be. "I was told that the first year of marriage would be really difficult and people warned me, but actually it's incredible," she said.
Celebrities Anne Hathaway, Emily Blunt, and Edgar Ramirez were all attendees at the couple's nupitals.
Who is Chastain's husband Gian Luca Passi de Preposulo?
Passi de Prepoluso was born on Nov. 13, 1982. He works as a fashion publicist and used to be the head of PR for Armani, then Moncler. He has stated that Roberta Armani (niece of fashion icon Giorgio Armani) is his mentor.
The Passi de Preposulos can trace their heritage back to 973 A.D. Their family is originally from Bergamo, which is north of Milan, and inherited a 17th-century estate in the 1800s through the Valier family. The property is called Villa Tiepolo Passin and that's where Gian Luca's dad, Count Alberto Passi de Preposulo, resides. Yes his father is a count.
Does that make Chastain a countess?
So given her hubby's history, does that mean that Chastain can use the countess title?
The Eyes of Tammy Faye actor cannot use the countess title today because Gian Luca parents are still alive and they currently hold the count and countess titles. Moreover, the Kingdom of Italy was abolished in 1946 when it became a republic. Therefore, the titles aren't officially recognized like the British royals.
Source: Read Full Article