Podcaster, reality show host, and comedian Joe Rogan is private about his family life. He and his wife, Jessica Rogan, split their personal lives from his professional life. But one of the more visible members of their family, stepdaughter Kayja Rose, is developing her own entertainment career. And some following her may not know a surprising fact about her Joe Rogan Experience hosting father.
Joe Rogan and his wife have 3 daughters
Rogan married his longtime girlfriend, Jessica Ditzel, in 2009. The pair first began dating in 2001, through the various phases of the podcast host's diverse career. A detail once shared on Experience is that the long-running couple does have a prenuptial agreement in place.
In the often meandering, long-form conversations Rogan engages in for a living, he rarely talks about his children in any detail. The Rogans have two daughters together: Rosy, born in 2008, and Lola, who arrived in 2010. They live in Rogan's Austin, Texas home. Mrs. Rogan also has a daughter from a previous marriage, Kayja Rose, who her new husband quickly took under his wing after a sudden tragedy left her with just the Rogan household to call her own.
Joe Rogan adopted his stepdaughter after her biological father died
Kayja Rose — legal name Kayja Nichole Conner — was born in 1996, Sportskeeda reports. After her mother made it official with the podcast host, she moved into the Rogan household. Soon after, the UFC color commentator made a point of officially adopting Rose.
Rose was, at the time, without a living legal father. Her biological father, one-time H-Town lead singer Keven "Dino" Conner, died following a car accident in 2003. Rogan has referred to her as his daughter ever since.
Joe Rogan's own childhood possibly inspired the decision to adopt his stepdaughter. He grew up with a physically and emotionally abusive father. Rogan's mother later married a man Rogan described as a "hippie," with a demeanor completely unlike his biological father's approach to life. This gave him a different perspective on masculinity and a more stable ground for approaching adulthood. Given the opportunity to pass that stability forward, he took it seemingly without hesitation with Rose.
Kayja Rose breaks into the music industry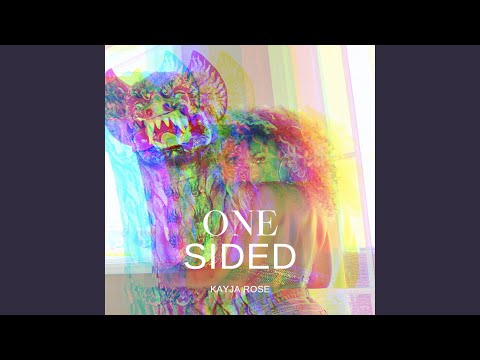 Primarily raised by the comedian, Rose follows her biological father's footsteps in her career. She's pursuing a career in the music industry, Nicki Swift reports. She put out an EP in 2017 called Tipsy, channeling her father's R&B roots.
Rose continues to update her Instagram with new singles periodically. She regularly posts in-progress clips of her singing, giving fans previews of her upcoming work. Her singing is consistent, but the production on each single tends to swerve in different directions. She appears to be moving on from more structured EP and mixtape-type releases and toward finding her voice via singles with eclectic production.
At the end of 2020, she released One-sided, which one fan described as "eccentric" modern R&B. Two weeks later, she dropped Breathless Over You, a full-on 80s synth homage. It's certainly a different approach from that of her late father, who stuck to a Houston R&B vibe for all of his work. If she emerges as a successful pop star after developing her sound, maybe Rogan will have to talk about his family with a little more specificity than he currently does.
Source: Read Full Article