ARTICLE HIGHLIGHTS
Josh Duggar is currently on trial for for receiving and possessing child pornography.
If the former 19 Kids & Counting star faces up to 20 years in prison for each count.
His family has barely appeared in court, and are apparently carrying on with holiday preparations.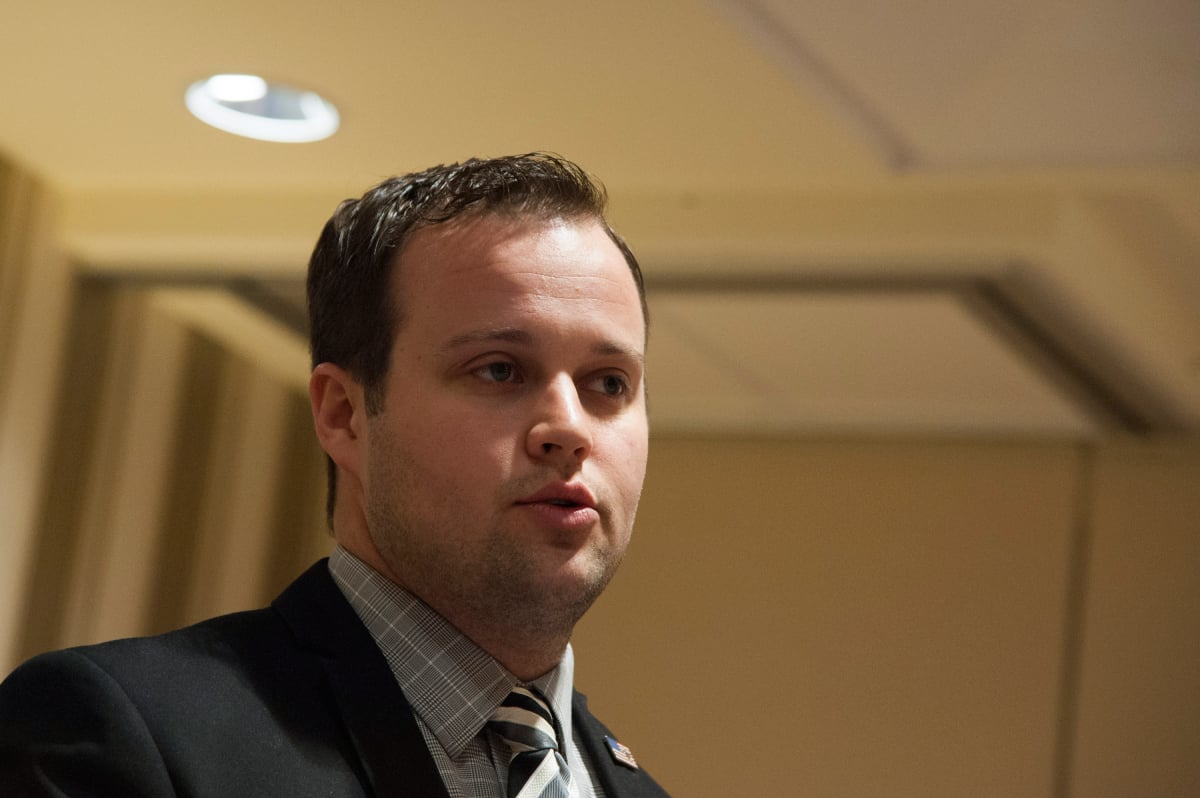 Josh Duggar's child pornography trial has entered its second week. But for most of the members of his large family, it appears to be business as usual during the Christmas season. Josh's parents Jim Bob and Michelle — as well as many of his siblings — are carrying on with their normal holiday plans. At the same time, Josh is facing decades in prison.
Josh Duggar's dad Jim Bob Duggar appeared at a pre-trial hearing
Josh is a 33-year-old former reality TV star and father of seven who is on trial for receiving and possessing child pornography. If convicted, he faces up to 20 years in prison on each count. Before the former 19 Kids & Counting star's trial began, his father Jim Bob appeared in court to testify in a pre-trial hearing.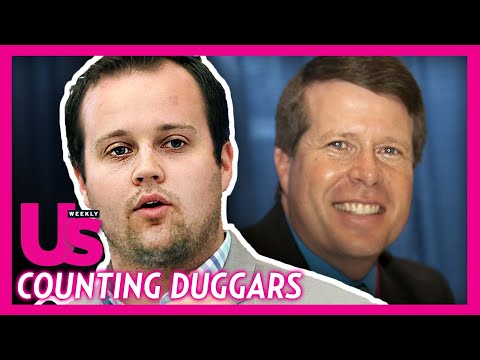 Jim Bob was ordered to testify in the hearing that determined whether or not Josh's previous molestation scandal could be mentioned during his child pornography trial. The judge ruled on the side of the prosecution, allowing those details to be brought up. But since giving his testimony, Jim Bob — and his wife Michelle — have been noticeably absent from court.
Anna Duggar has stayed loyal to her husband
Since Josh's arrest in April 2021, his wife Anna has stayed loyal and stood by his side. While she was very pregnant with baby number seven, Anna continued to show up to Josh's court hearings ahead of his trial.
Since the trial began, Anna has shown up every day and continues to support her husband. However, when some of the more graphic details of the case are discussed, Anna has left the courtroom.
Josh Duggar's parents and siblings are carrying on with their normal holiday plans
As Josh faces decades in prison, his dad is running for state senate in Arkansas. Jim Bob has campaign signs all over Springdale, Arkansas, — including at the Duggar family compound. And he continues to show up at campaign events in an effort to win voters.
Jim Bob and Michelle are also keeping up with their holiday plans, as their home is decked out in decorations. Including two giant wreaths at the front gates and a life-size nativity scene at the home's front entrance.
The Duggars are chatting with friends while Josh is on trial
According to The Ashley, on day three of Josh's trial, Jim Bob and Michelle's house was full of visitors. There were adults gathered on the front porch chatting for hours, while several children were running around playing. All of this was taking place just two hours after Josh's trial recessed for the evening.
Another busy spot on the Duggar property was the warehouse where Josh and Anna live with their seven children. The court ordered Josh to live elsewhere while he's out on bail. But in his absence, there were several adults inside and outside of the warehouse that were visiting with each other.
Josh Duggar's youngest victim has appeared in court
The only members of Josh's family to appear in court since the trial began are his younger brother Justin Duggar, Derick Dillard, and Austin and Joy-Anna Forsyth. Dillard is Jill Duggar's husband and Josh's brother-in-law. Jill was one of Josh's victims when he molested five girls as a teenager. Joy-Anna is Josh's younger sister and Austin is her husband.
It was revealed in the pre-trial hearing that Joy-Anna was the youngest of Josh's molestation victims. Former Duggar family friend Bobbye Holt took the stand during the evidentiary hearing and testified that Josh molested Joy-Anna when she was just five years old.
Both Jill Duggar and Jedidiah Duggar are on the witness list for the trial, but neither one has testified yet.
Source: Read Full Article