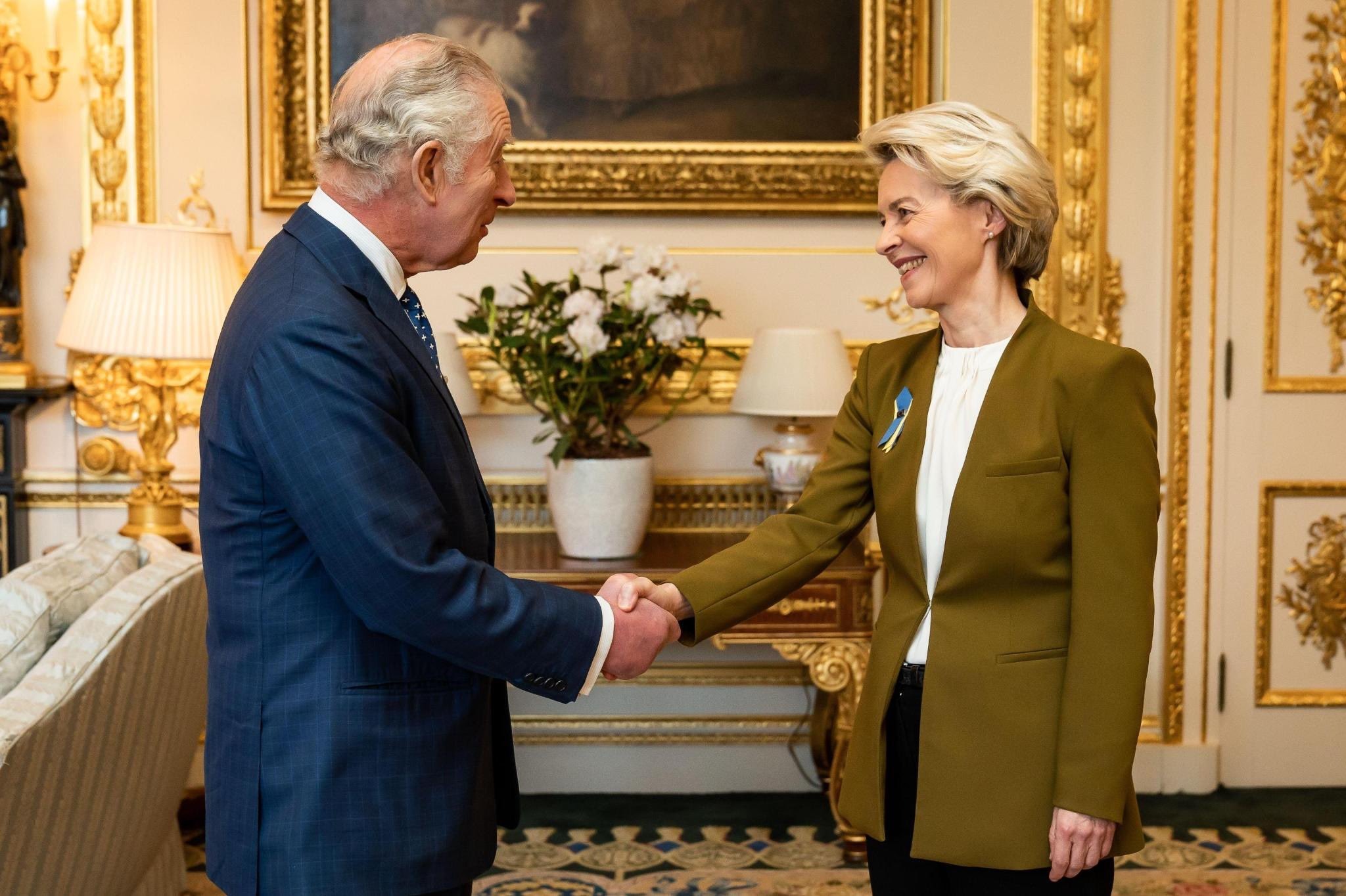 The "Brexit" vote was held in 2016, almost seven full years ago. The Tories refused to take a mulligan on the vote, and instead the Tories put the country through an endless cycle of come-and-go prime ministers, all promising to fix the Brexit issue for good and get some kind of beneficial deal with the European Union whilst also doing some kind of hardline Brexit. Currently, the British economy is suffering – there are food shortages, an energy crisis, a cost of living crisis and a big chunk of all of that can be sourced back to Brexit. Since David Cameron (who called for the Brexit vote in the first place), Theresa May, Boris Johnson and Liz Truss have all come and gone and now y'all have got Rishi Sunak, who seems like a slick Tory money man.
Enter King Charles, not even six full months into his reign. We don't exactly know what Charles thinks of Brexit, but his mother was all for it, so who knows. We do know that Charles was fine with being used as a Tory political prop on Monday as he hosted the European Commission President Ursula von der Leyen at Buckingham Palace.
Less than six months into his reign, King Charles is at the center of a Brexity political storm. The U.K. monarch's meeting Monday with European Commission President Ursula von der Leyen — on the day a long-awaited deal to put months of wrangling over post-Brexit trade was struck — sparked swift fury among Euroskeptic politicians, who saw it as a crude attempt to bump them into backing an agreement.

"I cannot quite believe that No10 would ask HM the King to become involved in the finalising of a deal as controversial as this one," tweeted Northern Ireland's former First Minister Arlene Foster. The "crass" move would, she said, "go down very badly" in Northern Ireland.

The U.K. sovereign is, according to the unwritten British constitution, meant to represent the whole country and steer well clear of politics (although as prince of Wales, Charles was seen to have sailed close to the wind).

Both No. 10 Downing Street and the European Commission stressed that von der Leyen's visit was separate from talks on the Northern Ireland protocol. The BBC and the Daily Mail both reported that the pair, who have met before, would discuss climate change and the war in Ukraine. A European Commission spokesperson said von der Leyen's meeting with the king was "not part" of the Brexit protocol talks, and instead on "separate tracks of discussion."

But the move came on a day of highly-choreographed political theater, including a joint press conference between Prime Minister Rishi Sunak and von der Leyen in Windsor, home to royal residence Windsor Palace. Brexiteers were quick to make what they saw as a link, and trained their fire on No. 10.

"I think the sovereign should only be involved when things have been completed and accepted," Jacob Rees-Mogg, a former Cabinet minister, told broadcaster GB News on Monday morning.
[From Politico]
It's not simply about who met whom and when and where, it's also about who set up the meeting and who invited whom. It's pass-the-buck time over in England, with 10 Downing Street and Buckingham Palace now briefing against each other about who set this up. The palace says that Downing Street asked Charles to play host (perhaps for some soft-power diplomacy over tea), while Downing Street is briefing the media that Charles went off and did this on his own.
Personally, while I think Charles was probably overeager to dabble in politics, I doubt he would have invited the president of the EU to the palace without the express request and permission of Downing Street. I'm not taking Charles's side or anything, but this is a political hot potato and it says something about Charles that Downing Street thinks nothing of letting him get burned. That never would have happened with QEII.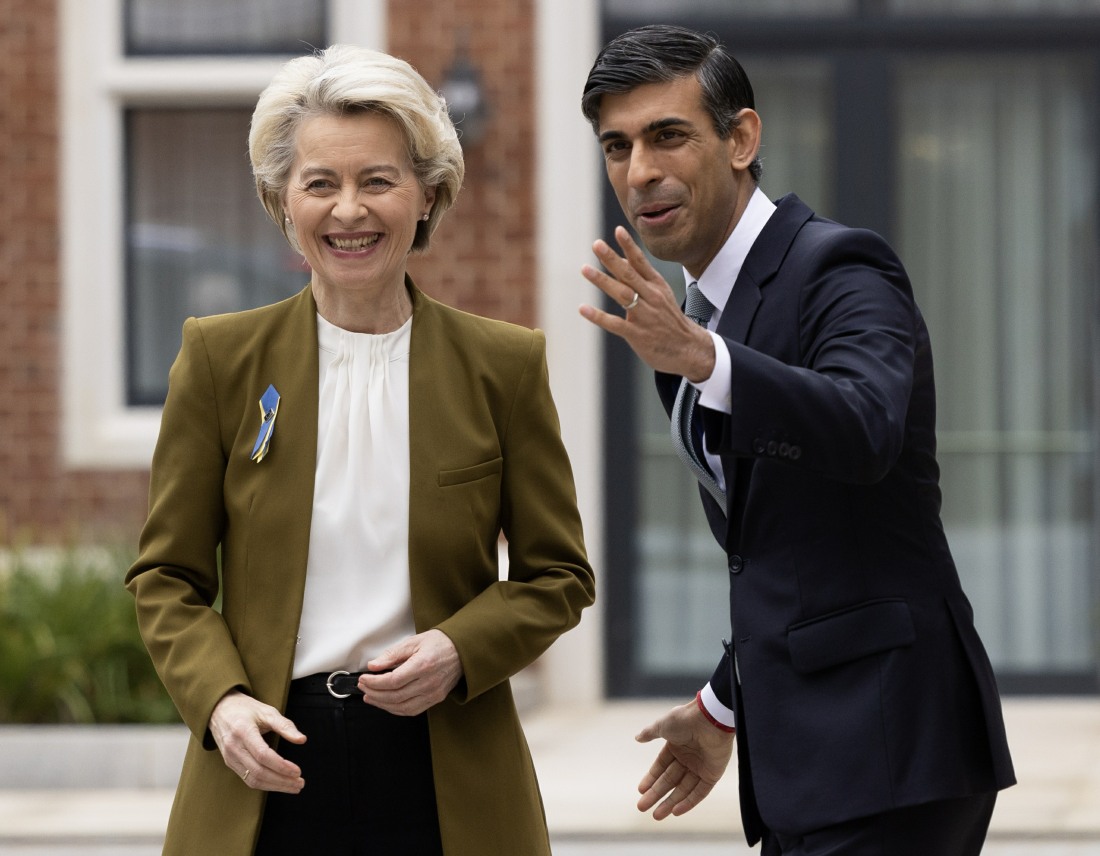 Buckingham Palace – Charles acted on government advice.
Downing Street – fundamentally a decision for the King.
This evening – it's all the EU's fault. pic.twitter.com/omZRDJNQuT
— Peter Hunt (@_PeterHunt) February 27, 2023
We discussed the joint challenges the EU and UK face as historic partners, and our joint duties:
unwavering support for Ukraine and fighting global climate change. pic.twitter.com/8qos5Bzv35
— Ursula von der Leyen (@vonderleyen) February 27, 2023
— The Royal Family (@RoyalFamily) February 27, 2023
Photos courtesy of Cover Images, Buckingham Palace.
Source: Read Full Article