Showing off how she looks after getting her lips 'touched up,' the 'Vanderpump Rules' star tells off online trolls as she stresses that everyone 'all hitting different.'
AceShowbiz –Lala Kent is not staying quiet when hit with criticism over her pout lips. Having been bombarded with negative responses for her appearance post-getting lip fillers, the "Vanderpump Rules" star made use of social media to clap back at haters.
On Friday, May 26, the 35-year-old TV personality let out an Instagram video in which she told off online trolls. Still wearing bruises on her lips, she first began by pointing out, "By the way, [I] just got my lips touched up so I'm a little bruised."
Lala went on to chide haters, "And I don't need anyone saying, 'Stop touching your face,' and 'you look so much better in season four.' " She then continued, "Like, didn't we all look so much better when we were like 23 [and] 24? We was all hitting different."
"And if you have a problem, then don't touch your own face. Don't worry who touches mine because what my face is poked with does not affect you whatsoever," Lala bluntly argued. "I don't care what your face looks like. Don't care about what mine looks like."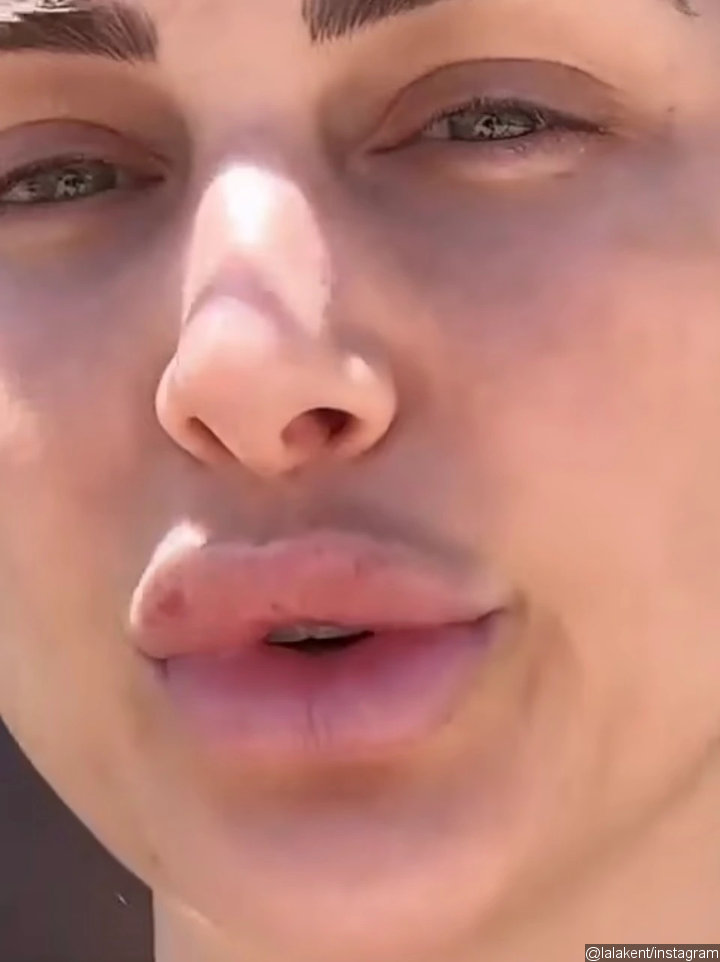 Lala Kent had bruises on her lips after getting her lip fillers touched up.
Lala has shared her plan on getting a lip injection months prior. Explaining what cosmetic procedures she had gotten for her face, she told Heather McDonald on "Juicy Scoop" podcast, "I was getting Botox in the forehead, but not above the brows anymore because I already have a high arch."
"I got filler in the cheeks, jaw and chin. Then, I would get a little lip injection," she further unveiled in the January 2022 episode. "I do look in the mirror [now] and go, 'What is this? Why is my face moving?' "
That same month, Lala shared a clip of herself hilariously admitting that she felt "groggy" after undergoing plastic surgery. "Did I fart? I feel groggy. I want my bed… and 'Housewives' I want a blow-dryer in the bed to warm my… and then get in it," she asked while being recorded by her friend.
Lala's pal, Jess, then asked the TV star, "How do you feel? they said you did so good. Yeah, you really did it. They said you did amazing. They said your ear and your breasts look incredible. Good job." Lala replied by pointing out, "Well I was asleep, Jess, of course I did amazing."
Jess, in return, asked Lala again if she had any dreams when she was under the anesthetic. Responding to the enquiry, Lala simply replied, "No. Just my eyelids."
You can share this post!
Source: Read Full Article