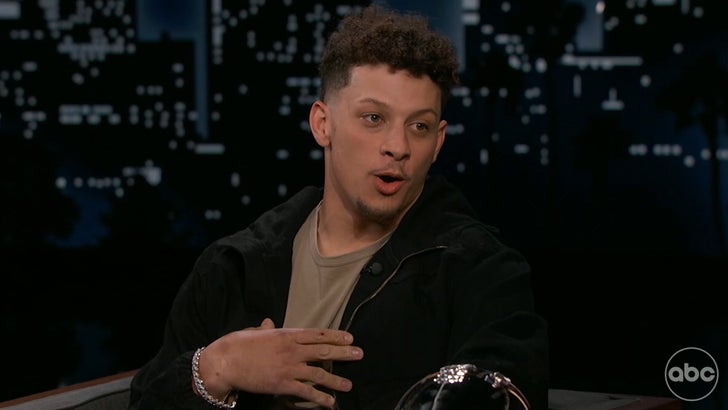 Not a single Kansas City Chief was included in the 100-plus million people who caught Rihanna's halftime show on Sunday … with Patrick Mahomes revealing Monday that Andy Reid threatened to bench anyone who left the locker room for it.
The K.C. star quarterback told Jimmy Kimmel on "Jimmy Kimmel Live" that his head coach was dead serious in his chat with the team about it all, too.
"Coach Reid told us, he said, 'If you go out to watch the performance, just keep walking,'" Mahomes said, "'because you're not playing the rest of the game.'"
Of course, players ditching halftime adjustment talks to watch the big Super Bowl show is not unprecedented — just last year, Bengals star kicker Evan McPherson was spotted watching Dr. Dre, Snoop and Eminem do their thing instead of being at his locker with his team. One of his coaches later panned him for it.
Doesn't seem anyone went against Reid's wishes this year — no Chiefs player was spotted as Rihanna sang hit after hit after hit on the middle of the field — but Mahomes said he had at least been told it was a good show.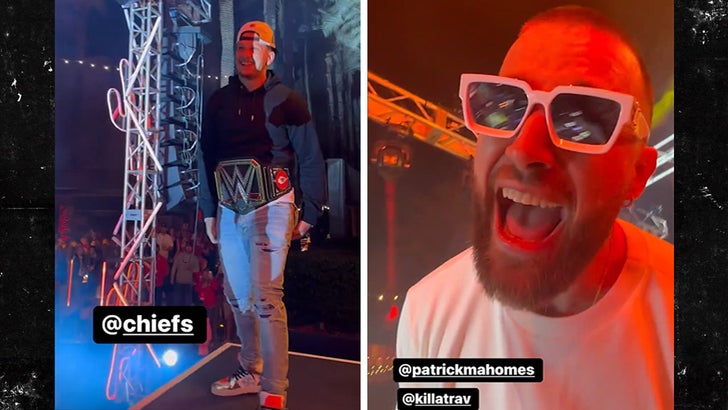 Don't feel too bad for the guy, though, Mahomes still got to enjoy plenty of momentous experiences after the game — raging with The Chainsmokers and then eventually hitting Disneyland with Mickey Mouse!
Source: Read Full Article