#KhadiGoesChic at Lakme Fashion Week.
Photographs: Hitesh Harisinghani/Rediff.com
At one time, khadi meant the simple kurtas one picked up from the Khadi and Village Industries Commission shop and wore on Independence Day and Republic Day.
Then, khadi got glamorised.
If it's still not part of your wardrobe, here's why is should be.
One reason could be Buna's 'Time Whisperer' collection.
It's rooted in the Japanese concept of Wabi-Sabi, beauty that comes from imperfections – just like khadi.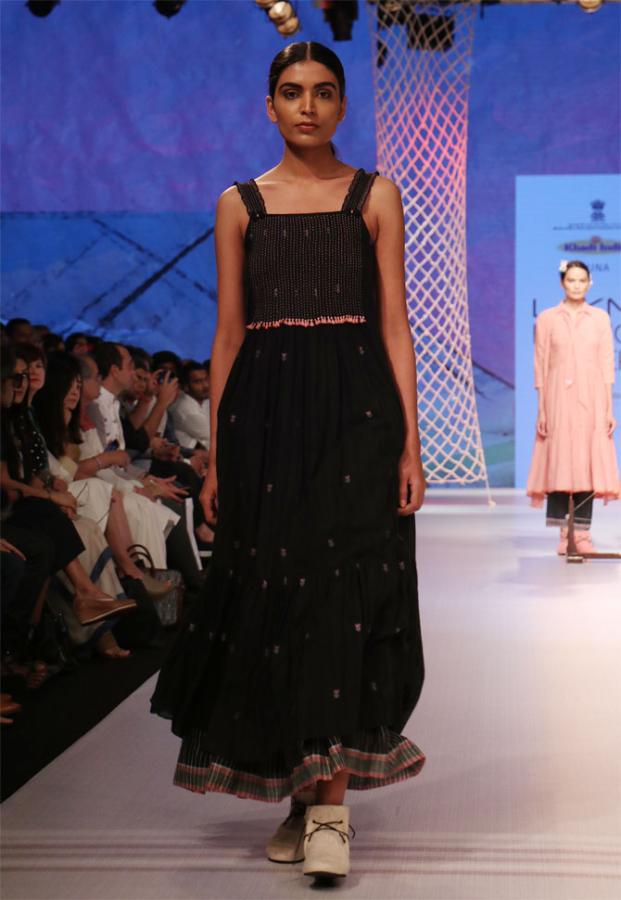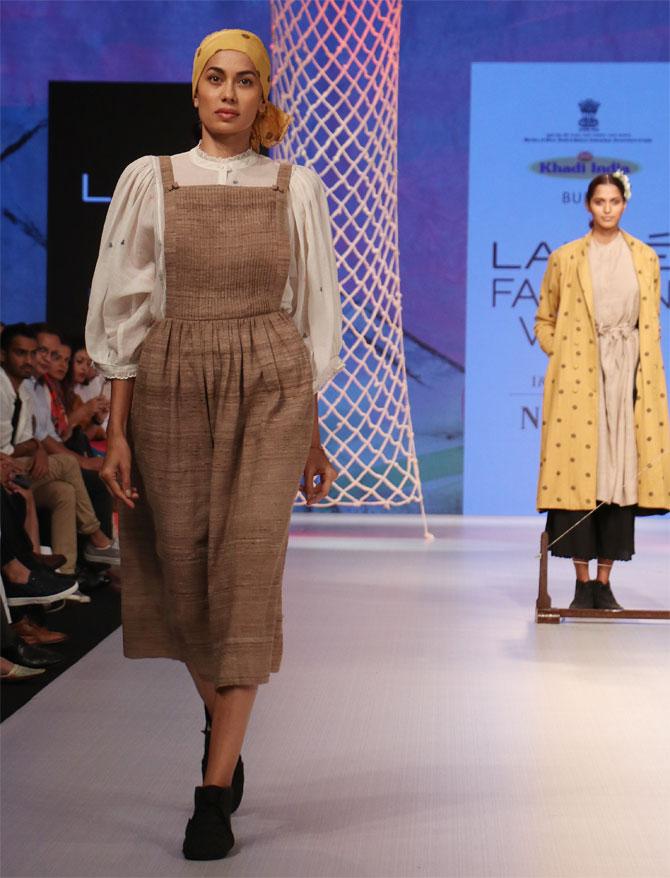 Another reason could be The Third Floor Clothing collection, which plays with vibrant khadi silks in a collection that's big on layering and androgynous silhouettes.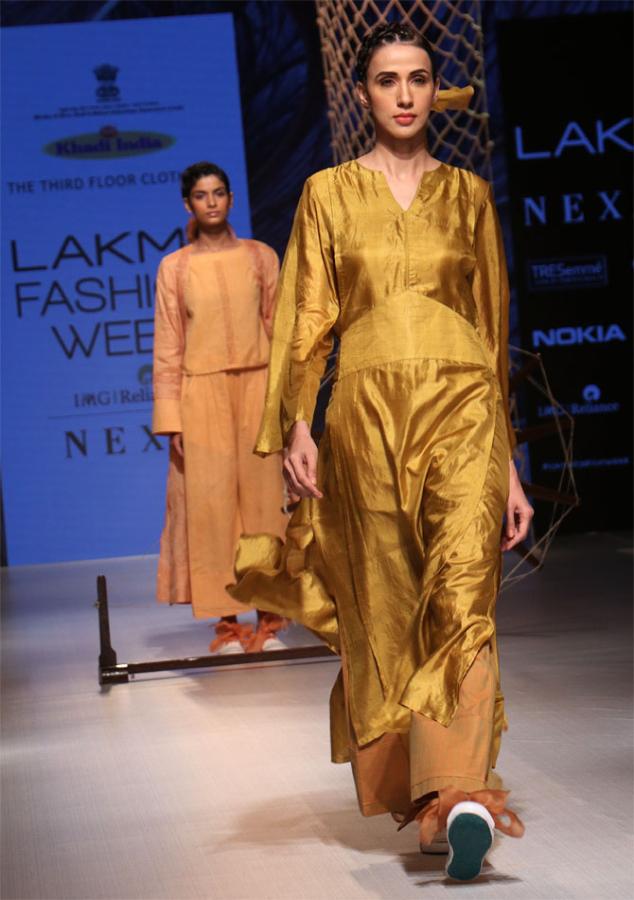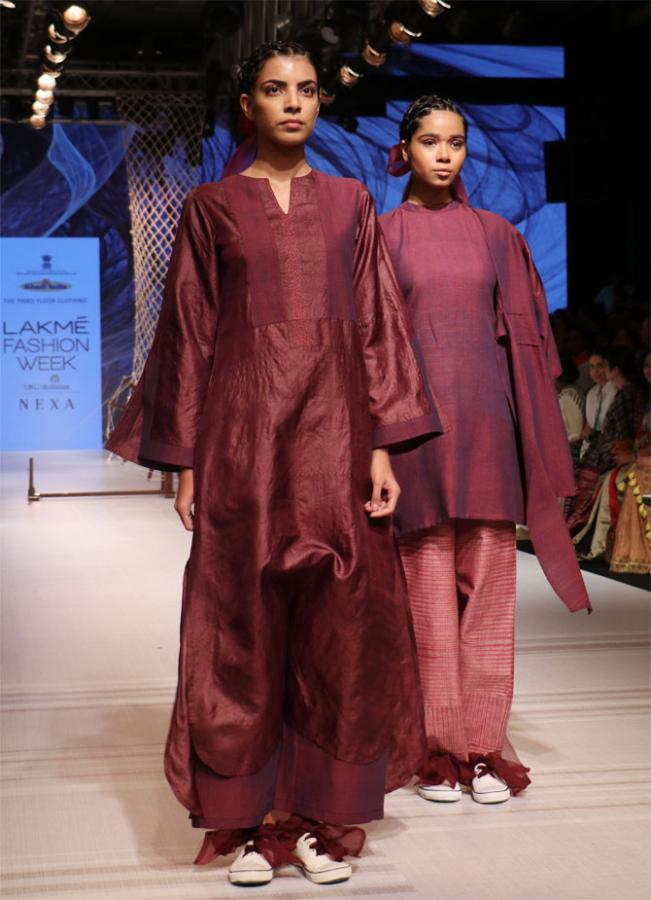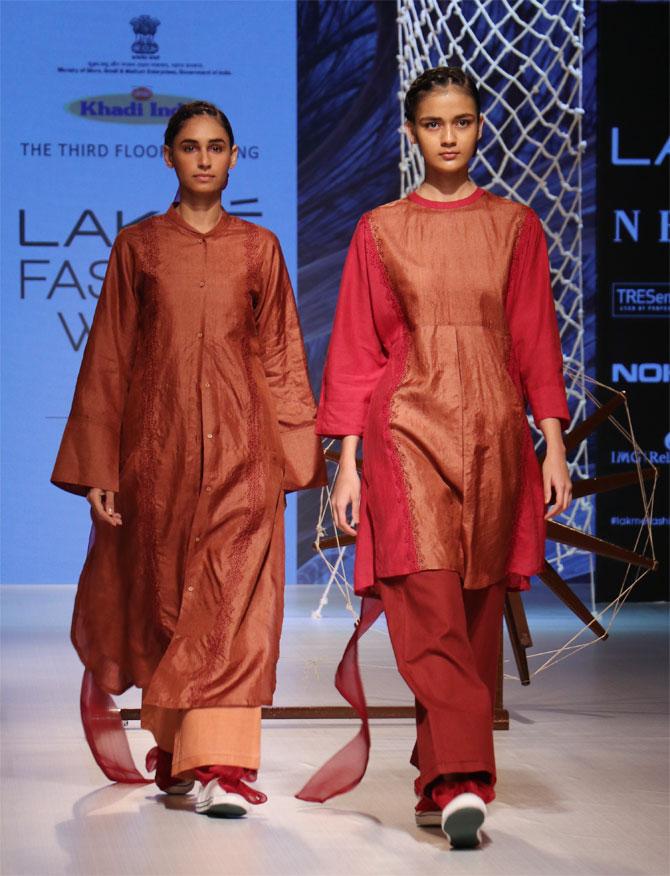 Lars Andersson's contemporary knitwear collection sticks to creams and whites and is guaranteed to soothe your senses.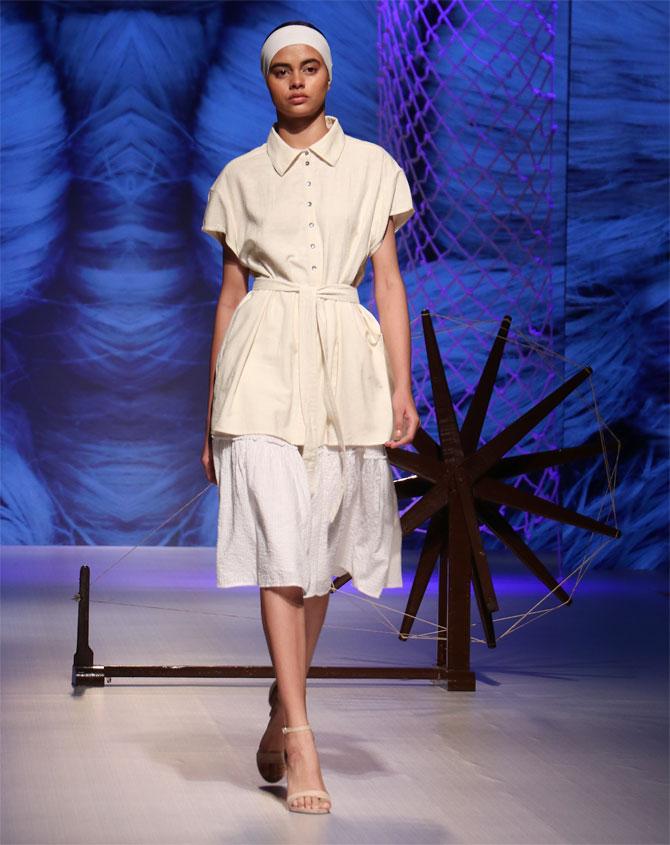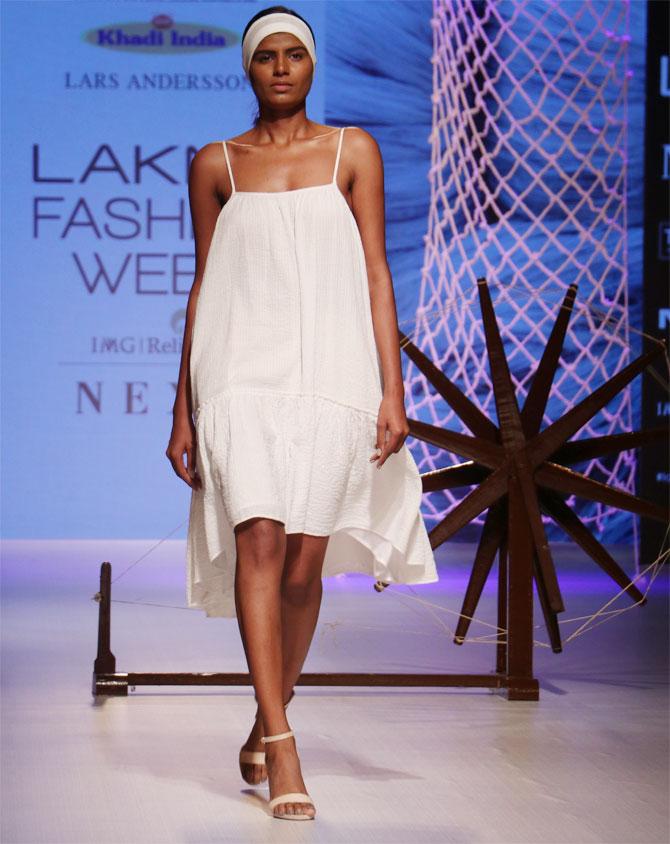 Tunics, pants, shirts, jackets and coats.
All fashioned from khadi fabrics in different textures, count and weight.
That's the Jewellyn Alvares collection for men.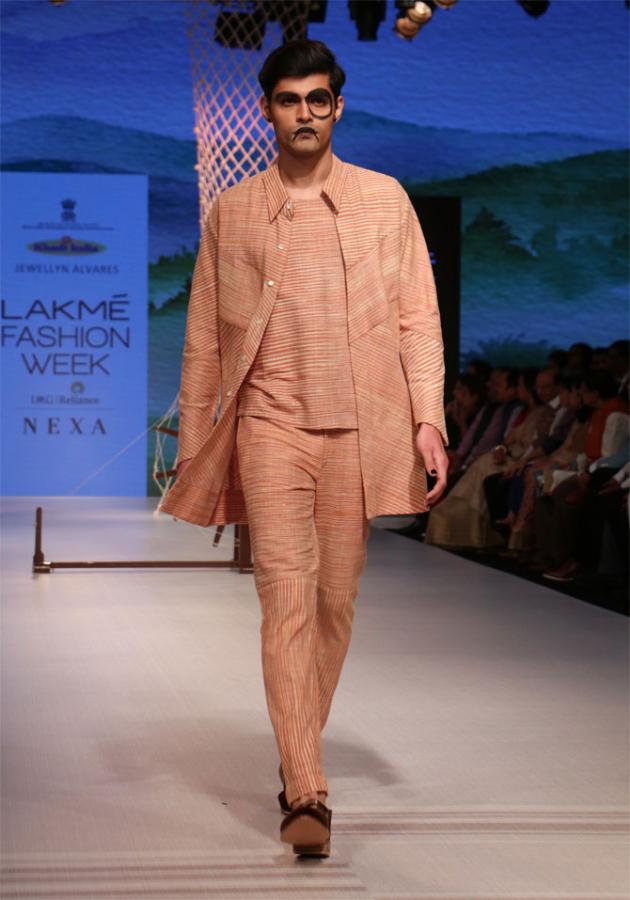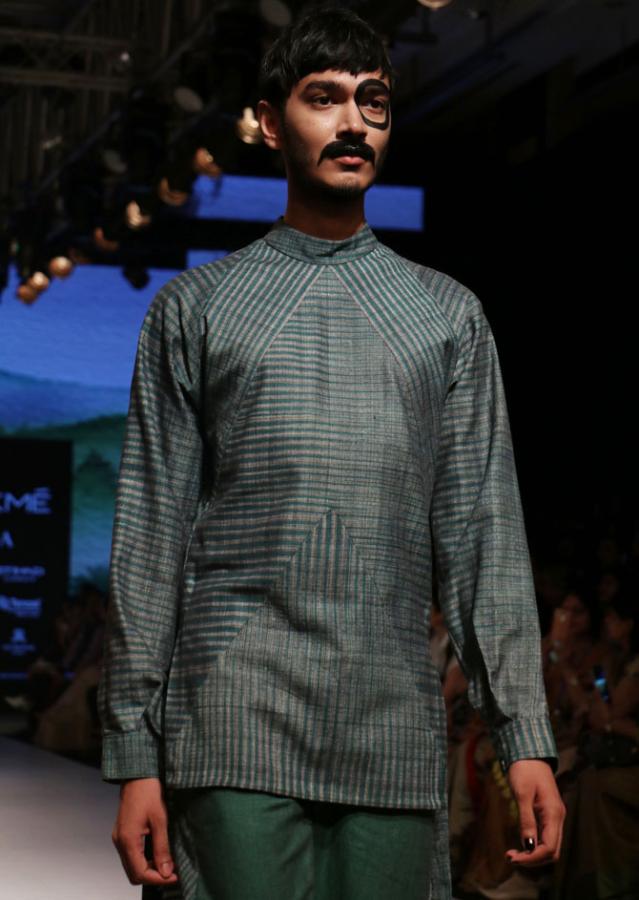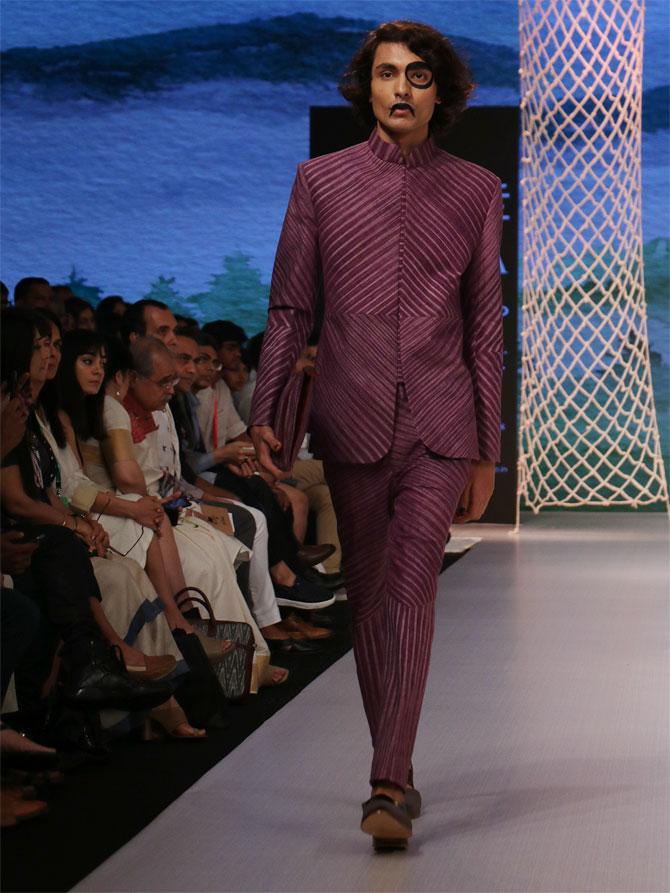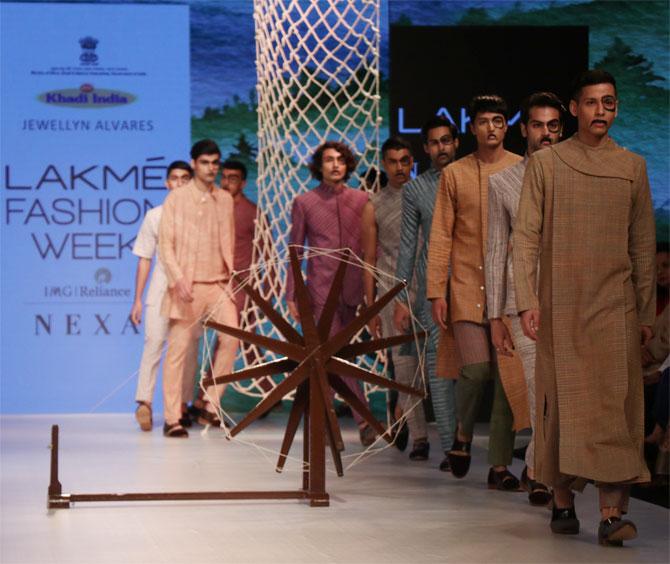 Catch up on our COMPLETE COVERAGE of the Lakme Fashion Week.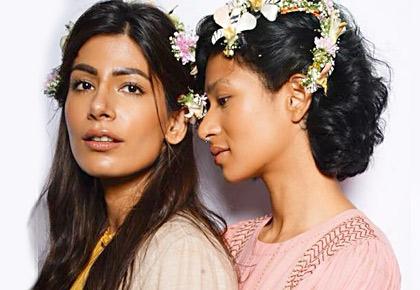 Source: Read Full Article