Intruders have attempted to break into the California home of Prince Harry and Meghan Markle on several occasions, police reports have revealed.
The reports, obtained by The Sun, show that two security breaches happened within 12 days this year, with a total of six security alert calls at their US home in the last 14 months.
According to the records, Santa Barbara Police raced to the couple's mansion in Montecito at 5pm in the afternoon on 19 May – the couple's fourth wedding anniversary – following reports of a trespasser on the property.
Days later, on 31 May, police answered a second intruder alert at 3pm – just hours before the Duke and Duchess of Sussex boarded a flight to London for the Queen's Platinum Jubilee.
It's unclear whether the couple or their children – three-year-old Archie Harrison and one-year-old Lilibet Diana – were at home at the time of the incidents, which were logged as "suspicious circumstances" by police.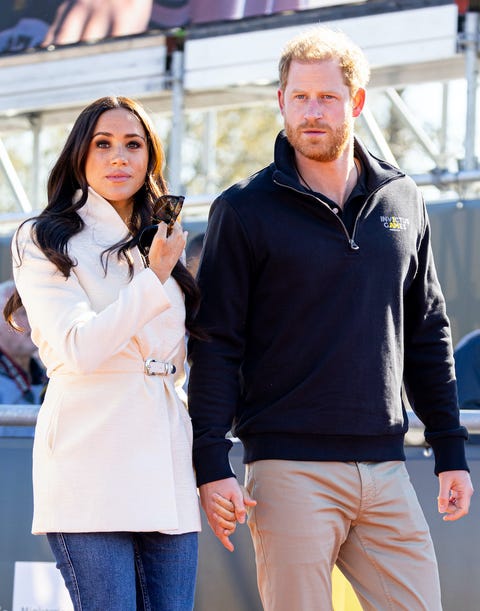 News of the security breaches at the Sussexes' home comes amid Prince Harry's battle with the Home Office over his family's protection in the UK.
To recap, following Harry and Meghan's decision to step down as senior working royals in 2020, the Home Office said it would no longer provide the "same degree" of protection for the couple or their children when they were in the UK – something which Harry has strongly argued against.
"Prince Harry inherited a security risk at birth, for life," a spokesperson said earlier this year. "He remains sixth in line to the throne, served two tours of combat duty in Afghanistan, and in recent years his family has been subjected to well-documented neo-Nazi and extremist threats.
"The UK will always be Prince Harry's home and a country he wants his wife and children to be safe in. With the lack of police protection, comes too great a personal risk."
Harry later filed a High Court bid to challenge the Home Office's decision, which was last week partly granted to go ahead. This means there will be a full High Court hearing to review the Duke's claim.
Earlier this year, the Sussexes briefly visited the UK – for the first time as a family of four – for the Queen's Platinum Jubilee celebrations, although they did not appear on the Buckingham Palace balcony with other high-profile royals.
Source: Read Full Article