Tea-time snack Jhal Muri is easy to rustle up and is a healthy alternative to any store-bought snack.
Bethica Das's version makes use of a seasoning of grated fresh coconut and a sprinkling of bhujia too.
Jhal Muri should be eaten the instant it's made and it doesn't store well.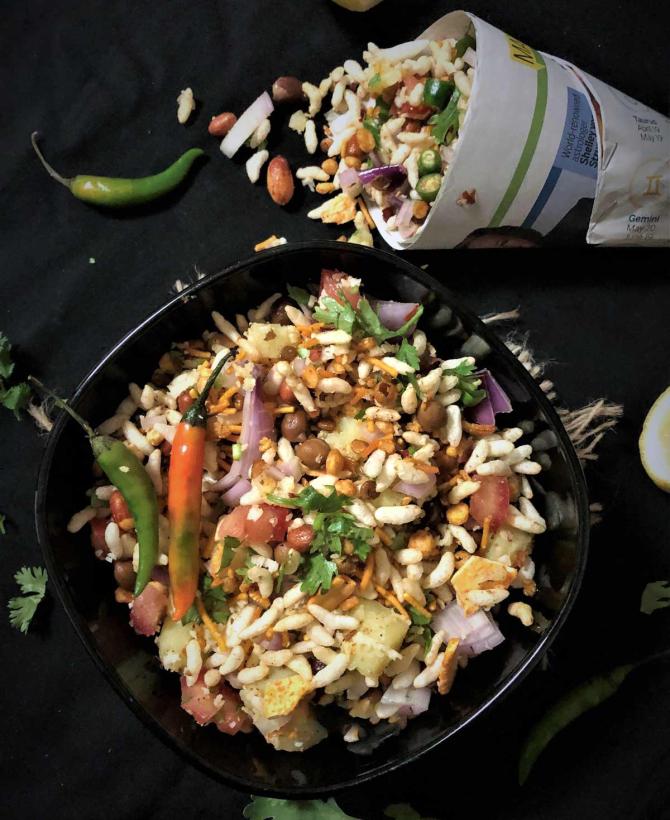 Jhal Muri
Serves: 2
Ingredients
2½ cups muri or puffed rice
1 onion, finely chopped
1 tomato, finely chopped
2 green chillies, finely chopped
2 tbsp grated fresh coconut
1 small potato, boiled, peeled and chopped
2 tbsp boiled black chickpeas
2 tbsp green coriander or dhania or cilantro leaves, chopped
3 tbsp mixed bhujia or gram flour fritters
2 tbsp roasted peanuts
1 tbsp mustard oil
1 tsp lime juice
Pinch salt
½ tsp chilly flakes
½ tsp jeera or cumin power (seeds dry roasted and ground)
Method
In a bowl mix together the onions, green chillies, coconut, tomato, potatoes, coriander leaves, black chickpeas.
Just before serving add the puffed rice, all the dry spices, peanuts, mixed bhujia, lime juice, mustard oil.
Give it a toss and serve immediately with hot chai.
Editor's Note: For a Jain version skip the onions and potatoes.
For a more diabetic-friendly version, go slow with the puffed rice and potatoes and use more chickpeas.
Bethica Das is a Sharjah-based food blogger.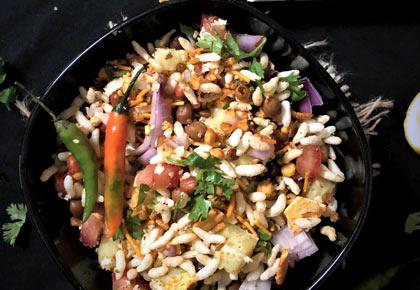 Source: Read Full Article