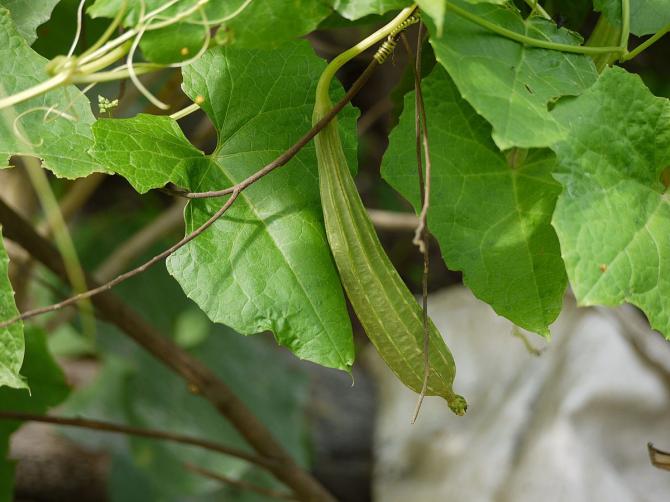 During COVID-19 we moved away from the city to a rural setting and then could not be persuaded to return to the traffic, crowds and high stress that metropolis life is all about.
There were many other pluses: The air quality, the need to no longer socialise when you did not feel like it, the informality of living in your shorts all day long and fresh produce from the vegetable patch.
It's a huge luxury, while cooking, to walk just two metres to collect curry leaves, a few green mirchis, one or two lemons or some fresh basil and coriander.
Monsoon is the time when the garden is lush with doodhis (lokis or bottle gourds), bhindis (lady's finger or okra), cucumbers, turais or ridge gourds and more.
Fresh-from-the-bageecha turai is not on the top of the preferred list for even sabzi fans, let alone for those who push their veggies around their thali (plate) hoping they will disappear magically, but not go into their stomach.
But lightly prepared, the Gujarati way, seasoned with just asafetida, curry leaves and with an imperceptibly tiny amount of sugar, this turai sabzi goes so well with hot chapattis.
I learnt the recipe from my Gujarati brother-in-law. Till then I didn't like turai that much.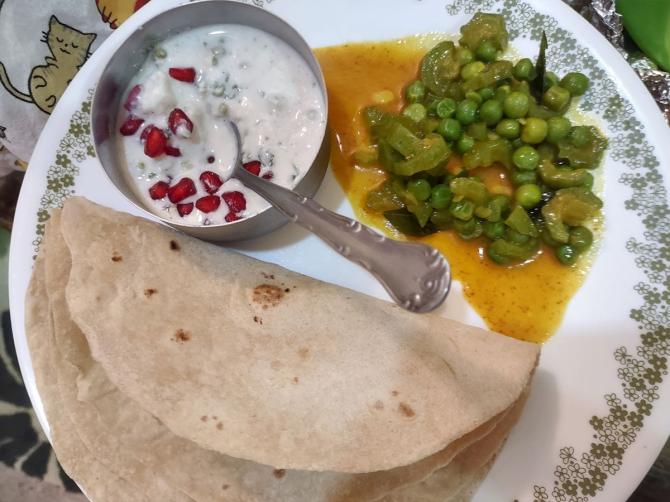 Gujarati-Style Turai Sabzi
Serves: 2
Ingredients
1 long piece tender turai or ridge gourd
2 handfuls peas (frozen will do fine)
2 tsp oil
Several generous pinches hing or asafetida
10 curry pattas or leaves
1 tsp lal mirchi or red chilly powder
Dash sugar
Salt to taste, about 1 tsp
Water
Method
Roughly peel the turai, mainly the ridges.
Cut once lengthwise and then into thinnish half-moon slices.
In kadhai or saucepan, heat the oil over medium heat.
Add the hing and fry for a minute.
Then add the curry leaves and lal mirchi powder and the turai slices.
Fry for about two minutes and then add a little water, about ½ cup, so the sabzi is a little juicy but this is not a raseela sabzi ie a sabzi with gravy.
Add the salt and the sugar.
Let the turai simmer, covered, over low heat in the water till just cooked and slightly crunchy and don't allow the water to evaporate entirely.
Next add the peas and cook for 2 minutes more and take off heat.
Serve hot with piping hot rotis (ghee rotis, if your metabolism can afford it) and maybe a raita or a dal tadka on the side.
Zelda's Note: I served the turai sabzi with rotis and a potato-sprouts-pomegranate raita.
For the raita, whisk 200 ml yoghurt in a bowl and to it add 1 medium chopped, peeled boiled potato, a handful of green mung sprouts, 2 tsp pomegranate seed pods or arils, pinch chaat masala, pinch salt and 2 tbsp chopped green coriander or dhania or cilantro.
Seafood fans might like to add 10-15 de-veined, shelled, tailed small prawns while cooking the turai.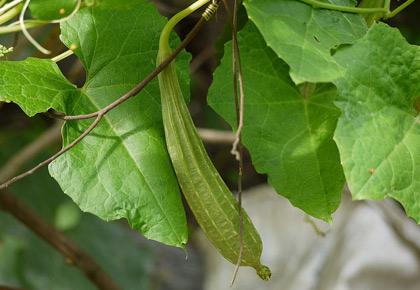 Source: Read Full Article