One forgets how silky-smooth and luscious a dessert our typical Indian versatile custard is, made with milk and sometimes eggs.
Follow the simple instructions and you get a perfect meal ender. One doesn't really need an occasion to serve custard which can had plain or with cut fruits or flavoured jelly.
Bethica Das, a queen of kitchen spin, feels "it can get quite boring to have custard, time and again" without variations.
So, she offers a new take by incorporating ragi noodles, leftover boondi laddoos and jelly.
"You can also add in a few crushed jalebis for a slight crunch," she suggests.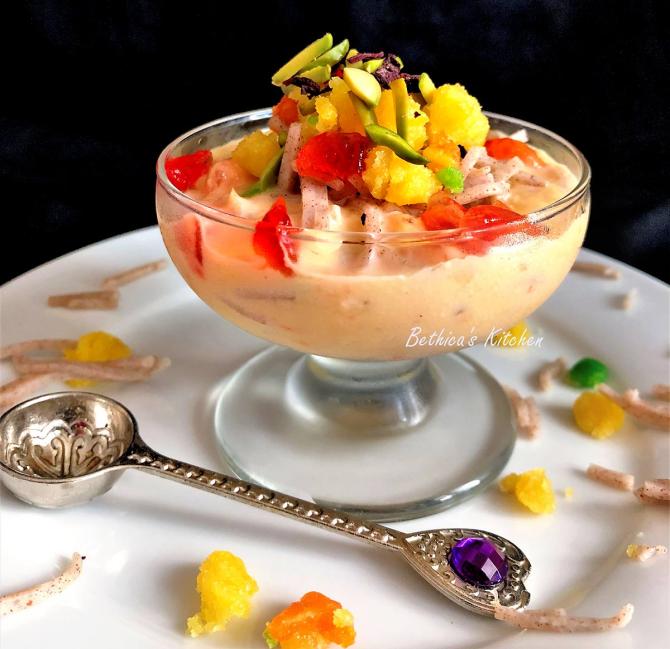 Noodles Custard with Boondi Laddoos and Jelly
Serves: 3-4
Ingredients
500 ml full-cream milk
2 tbsp custard powder, any flavour
¼ cup regular milk
¼ tsp green elaichi or cardamom powder
1 tsp rose water
1 cup ragi noodles, boiled and drained
1-2 boondi laddoos, broken
1 pack jelly crystals
1 tsp chopped pistachios, to garnish
Sugar to taste
Method
For the custard
In a small bowl, whisk the custard powder with the ¼ cup milk until lump-free.
Keep aside.
In a saucepan, bring the full-cream milk to boil.
Reduce the heat and add the cardamom powder, sugar.
Keep stirring until the sugar dissolves.
Add the custard mix slowly.
Keep whisking till the milk thickens to a desired consistency.
Add the rose water, take off heat and cool.
Refrigerate for a few hours.
For the jelly
Prepare the jelly according to the instructions given on the pack.
Cool and then refrigerate.
To assemble
In a bowl, add a few tbsp of custard.
Top it with the noodles, crushed boondi laddoos and jelly.
You may add some more custard if needed.
Garnish with the chopped pistachios.
Refrigerate before serving.
Editor's Note: For vegan custard, please use almond milk and gelatine-free jelly.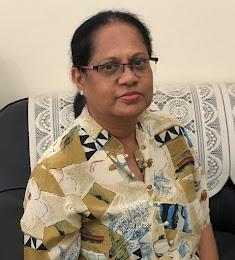 Bethica Das is a Sharjah-based food blogger.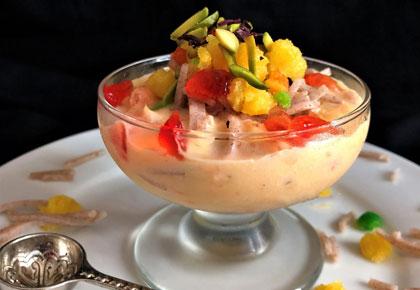 Source: Read Full Article