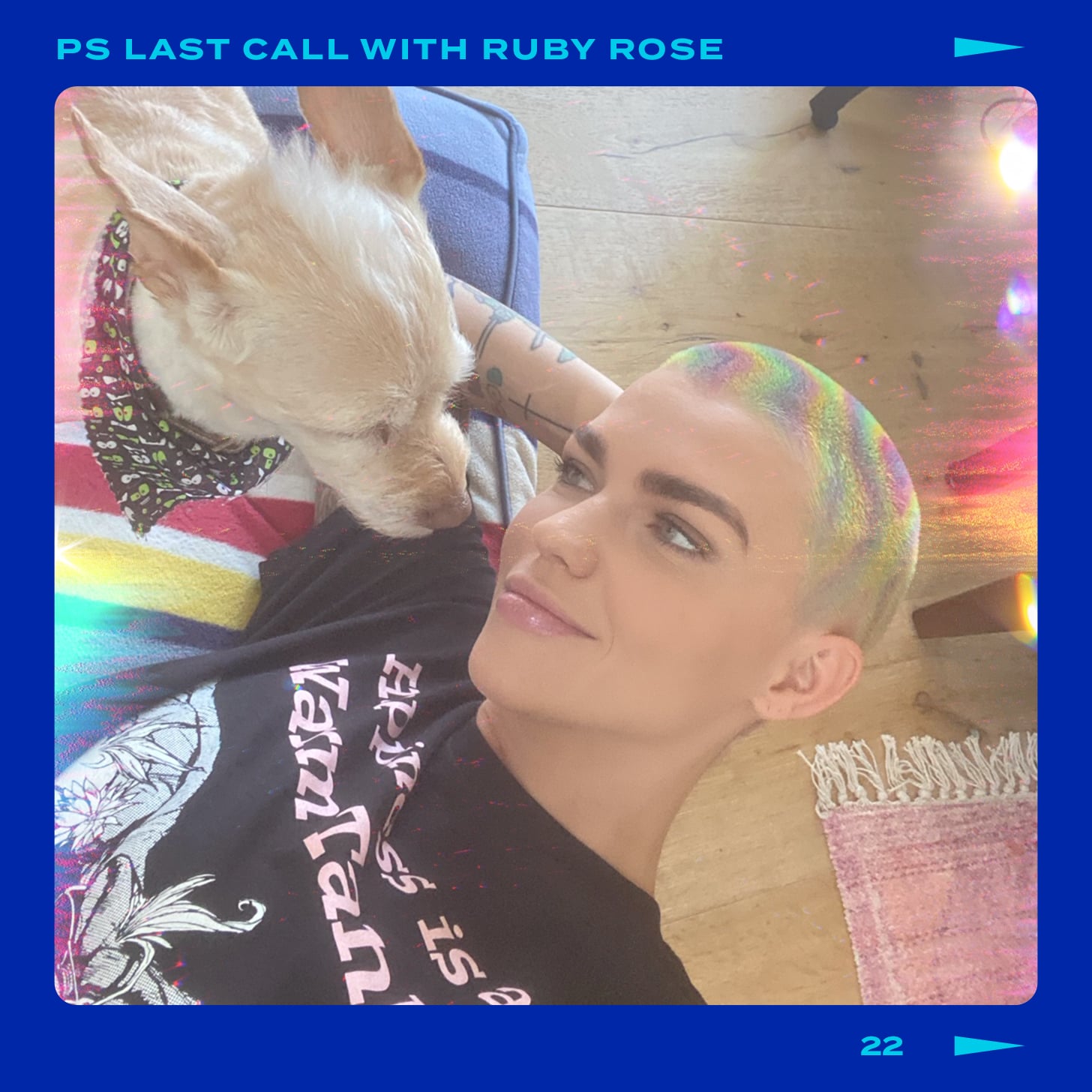 In our Q&A series Last Call, we get down to the bottom of every last thing with some of our favorite celebs — from the last thing they texted to the last thing they binge-watched. This week, actress Ruby Rose takes our call.
Ruby Rose rose to fame with her role on Netflix's Orange Is the New Black, and has been booked and busy ever since. As of late, the 34-year-old actress has turned her attention to action films like XXX: Return of Xander Cage and John Wick: Chapter 2, but she did show her funny (and musical) side with her role in Pitch Perfect 3. Her latest film, The Doorman, goes back to her action roots as she plays a former Marine turned doorman who will stop at nothing to protect the residents in her building when mercenaries show up to steal priceless art from the building's walls.
In honor of her new film, which was released On Demand on Oct. 9, we chatted with Rose to talk about everything from the bittersweet last day on set to the show she's currently rewatching on Netflix. Read what else she had to say ahead!
Source: Read Full Article