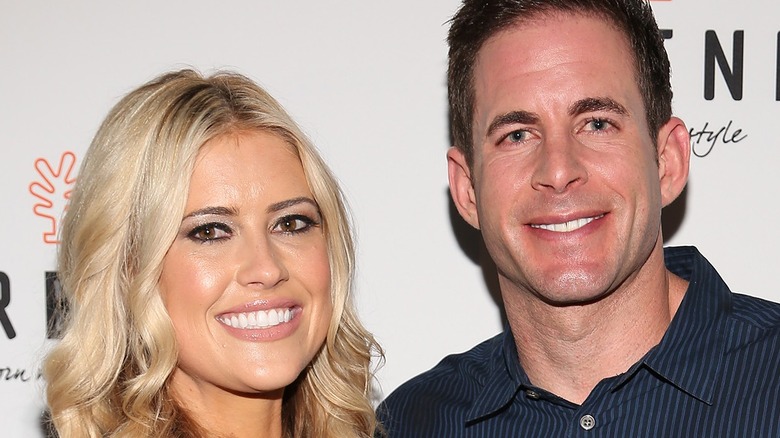 Any true HGTV fan knows who Tarek El Moussa and Christina Haack are. The duo have been the renovation stars of the hit show "Flip or Flop," and not only have they created a successful show together, but their lives have been intertwined throughout. El Moussa and Haack began the show as a married couple, but announced their divorce in 2016. "Like many couples, we have had challenges in our marriage," the ex-couple said in a statement at the time to People. "During the process, we are committed to our kids and being the best parents we can be."
Some "Flip or Flop" fans were, understandably, upset when the news dropped about El Moussa and Hack, as many thought that the divorce marked the end of the HGTV show. But to the surprise of many, the formerly married couple kept their professional relationship intact, and have worked to make "Flip or Flop" the best show it can be. The List sat down with El Moussa for an exclusive interview to discuss his time on television, his engagement to Heather Rae Young, and more. Here is what he had to say about his current relationship with Haack.
Tarek El Moussa and Christina Haack keep their relationship strictly professional
A lot of us can't imagine being in the same room as our ex, let alone being with them consistently due to a shared professional life. But Tarek El Moussa and Christina Haack have found a way to preserve their hit HGTV show, "Flip or Flop," together, and we asked El Moussa how the two make it all possible. "We do a job, we do it well. We create great content on camera," El Moussa said. "We create a fun show for the fans and viewers and it's our life. We've been doing it so long, that we enjoy it." 
Of course, there are boundaries between the two that make their intertwined business ventures possible. When asked about Haack's latest split from ex-husband Ant Anstead, El Moussa said that he doesn't really talk to Haack about anything other than the business or their kids, Taylor and Brayden. "Outside of work, we don't really hang out," El Moussa said. "We don't talk, other than communicate about the kids." 
The professional house-flipper told The List that keeping distance between his and Haack's personal lives makes their professional lives together far more simple. We're just glad, as are a number of "Flip or Flop" fans, that they were able to keep their show on the air.
Tarek El Moussa's priority in life is his family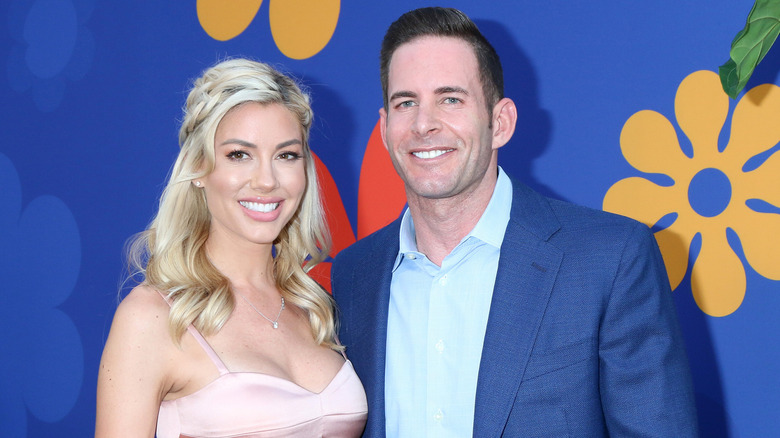 Tarek El Moussa and Christina Haack share two kids from their marriage, Taylor and Brayden. As such, El Moussa has made his kids his priority, and he gushed to The List about them and the special bond that they share. "My kids are my everything. I would never do anything to hurt my children," he said. "It doesn't matter how hard it is. It doesn't matter how much it hurts me. I will never hurt my babies." 
El Moussa spoke about co-parenting with Haack and his fiancée, Heather Rae Young, who has been a great "bonus mom" to Taylor and Brayden. He shared that above all, the three work together to make sure that the kids are the "top priority." "[Heather] takes care of them like they're her own. I just couldn't be happier," he said. 
When asked about what it's been like to watch his personal and professional life evolve on-screen, El Moussa said that it's been a "very interesting" experience, one that he will look back on over time. "We've been on TV so long. There's been one cancer. Then there was a second cancer. There was back surgeries. There were marriages. There were divorces. There were engagements. There were children, and the show goes on," he said.
"Flip or Flop" premieres new episodes on Thursdays at 9 p.m. ET/PT on HGTV and on discovery+.
Source: Read Full Article