When temperatures drop and the ground's blanketed in snow do what the Barefoot Contessa does and make soup for dinner. Ina Garten's Winter Minestrone is the celebrity chef's go-to when it's cold outside. Filled with meat, a variety of vegetables, and pasta it's a meal in a bowl.
Ina Garten's Winter Minestrone is the Food Network star's 'healthy way to start the new year'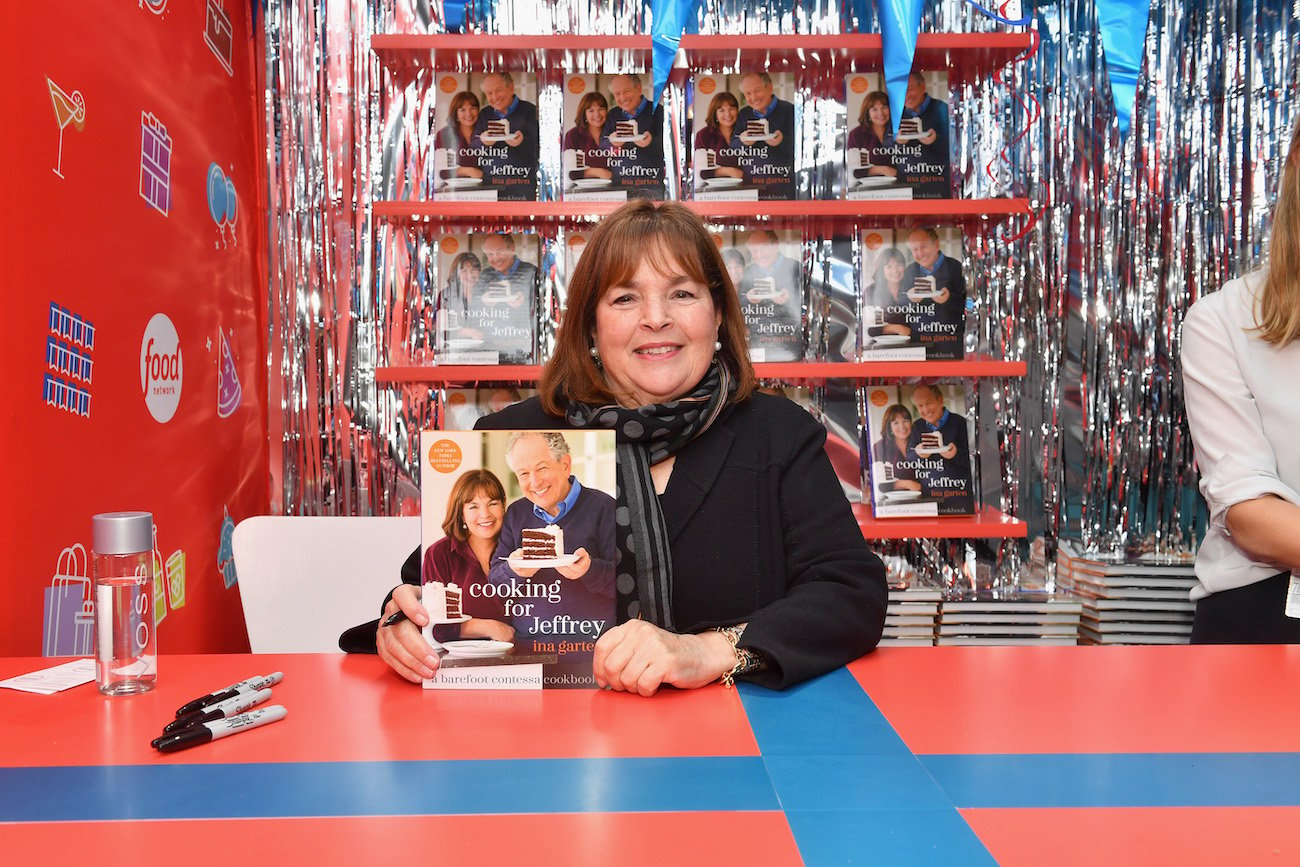 In a January 2018 post on her official Barefoot Contessa website, Garten talked about making her Winter Minestrone soup at home in East Hampton, New York. 
"With snow coming to East Hampton tonight, I'm collecting ingredients to make a big pot of my Winter Minestrone and Garlic Bruschetta this weekend," she said. "It's hearty soup filled with tomatoes, pasta, beans, plus lots of butternut squash, pancetta, and pesto."
The Modern Comfort Food author continued, calling it a "healthy way to start the new year," before noting she's "not going to feel deprived in the slightest."
The Barefoot Contessa's tips on making Winter Minestrone
"It's a really cold wintry day in East Hampton so I thought a big pot of winter minestrone would be just perfect," Garten said on her cooking show. "I'm going to put everything in this big pot. It's going to be a whole pot of vegetables."
Now for tips on making Garten's Winter Minestrone from the Barefoot Contessa herself. In a Food Network Barefoot Contessa Back to Basics clip, the 73-year-old explained what she does to give the "big pot of soup great flavor." 
First up is minced garlic. Then comes herbs. And, as Garten explained, using fresh instead of dried is especially important. "Use fresh thyme if you can it really makes a big difference," she advised viewers.
Next, she tosses in vegetables such as tomatoes and butternut squash, plus a "huge amount of spinach" and pasta which, according to her, makes it "a whole meal."
"Just think of all the vegetables and the pasta and tomatoes," she added. "I mean, what a good dinner is this?"
The Barefoot Contessa soup recipe has 5 stars
At the time of writing, Garten's Winter Minestrone's been reviewed nearly 140 times. It has a five-star rating. Reviewers describe the dish as everything from "excellent" and "fantastic and hearty," to "the best soup I've ever had or made."
Some loved the versatility of the Garten's Winter Minestrone, noting they've followed her instructions and also used whatever they had on hand at home with great results.
"I don't think it's possible to mess up this recipe! I used all the veggies that were just about ready to throw out including the ones in the recipe," a reviewer said before adding that it "tasted great." Another said they use the Barefoot Contessa soup recipe as a "base."
But Garten's original recipe is the winner. "This is, by far, my favorite soup recipe! I usually just throw things together or improvise if I'm missing something, but this recipe is definitely worth the work to make it as written," one reviewer said, calling it "so so so flavorful."
Another remarked on the "layers of flavor in one bowl," encouraging others to not "leave anything out." 
Source: Read Full Article