Part of Food Network star Ree Drummond's appeal to fans is how open and humorous The Pioneer Woman star is about her private life, including her marriage with her husband Ladd.
One story she shares in her recent memoir Frontier Follies is of the couple's, shall we say, adventuresome early marriage, Ree's difficulty adjusting to pregnancy and ranch life at the same time, and the feeling she couldn't shake that her husband wouldn't have minded sending her back where she came from. Thankfully, Ree was wrong.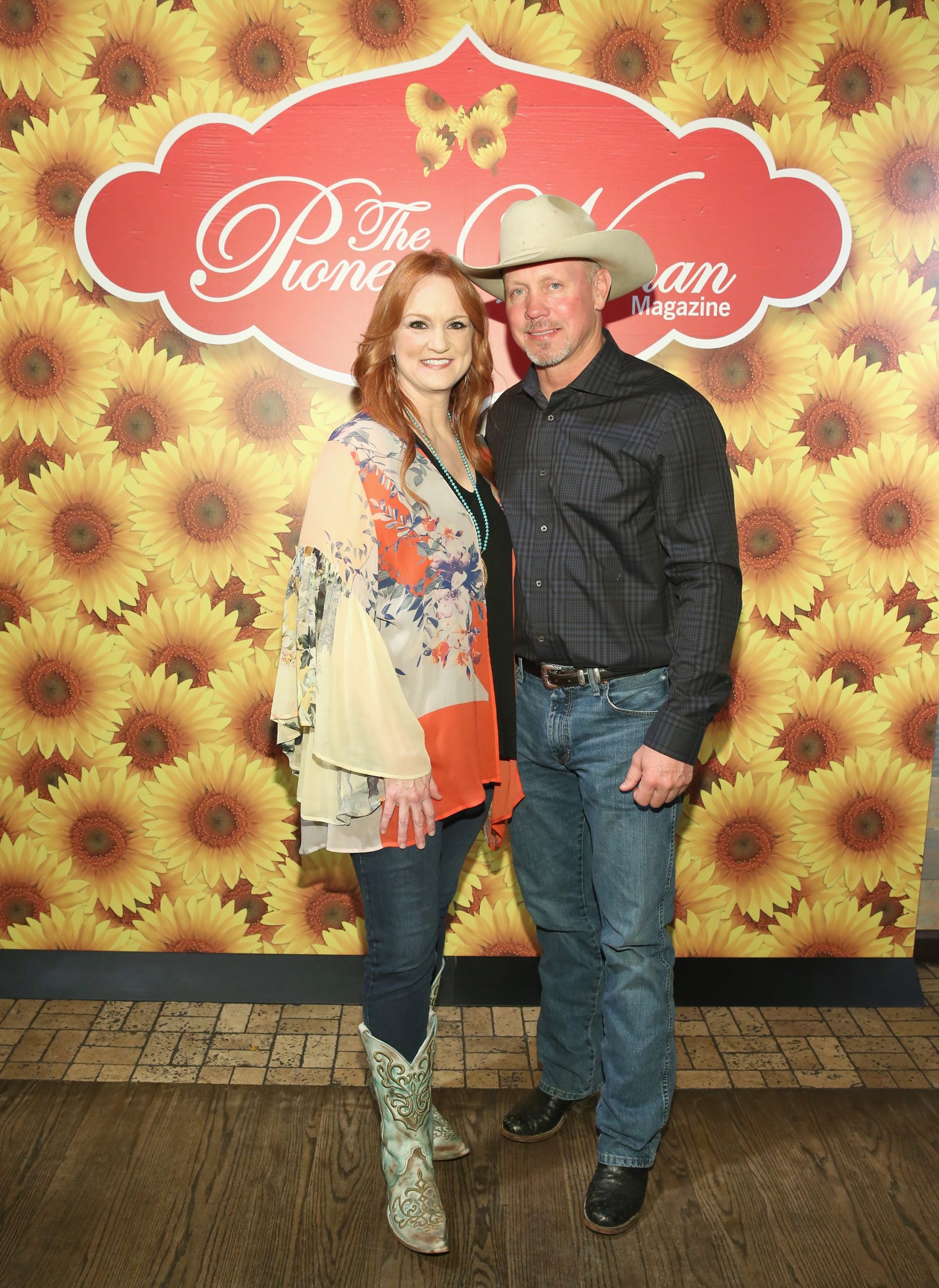 The Drummonds' first year together was beyond challenging
The couple was married in 1996, after which Ree writes in her memoir that she and Ladd had "the unenviable advantage of having had a really awful first year of marriage."
While the pair was essentially happy, their problem lay in the circumstances swirling around them, which seemed to begin almost immediately during their honeymoon in Australia. Ree "developed an inner ear infection" that made her perpetually dizzy, and Ladd, "with his palate of a 9-year-old," didn't like anything Australian cuisine had to offer and was "hangry" all the time. The two ended up going home a week early.
Ranch life was another challenge for the now-mother-of-five. As much as she loved Ladd, getting used to living with cattle and horses was not easy for Ree, who was raised in Oklahoma around golf courses.
"I struggled to acclimate to my new rural reality," she wrote. "Horses stared at me through our bedroom window at night; I thought they were serial killers. Bobcats ransacked our trash; I'd never known this to happen during my upbringing on the golf course. A family of skunks moved in under our house; I smelled them every time they rubbed their stinky backs against the rough parts of the foundation, like a scratch-and-sniff book in hell."
Ree became pregnant almost immediately after her marriage
Because the couple decided they wanted to allow "nature to take its course," Ree discovered she was pregnant just five weeks after they had exchanged vows. She just as quickly experienced intense morning sickness, all while her parents were divorcing, during which Ree worried about her father: "I balanced vomiting and sobbing with driving to my hometown several times a week to check on my dad, all while my husband was working double time on the ranch to hold everything together."
Between her pregnancy, her husband's overwork, and her parents' own marriage experiencing a crisis, Ree found her first year was not at all what she had envisioned. Plus, her discomfort and extreme nausea were causing her to view herself as "not being an attractive pregnant person.
"If Instagram had existed back then, which it blessedly did not, I would not have been one of the pregnant women who posted beautiful, hazy maternity photos with my hands making the shape of a heart over my rounded, taut belly," she said. "If I posted a maternity photo back then, it would be of me bouncing along on the John Deere riding lawn mower Ladd had given me for a wedding gift months earlier, hair in a neon pink scrunchie on top of my head, 20 pounds heavier than on my wedding day, neck sunburned, wearing a maternity T-shirt with the sleeves cut off because I was always hot. And while Ladd was sweet about telling me all the right things, I couldn't help but wonder if he wanted a refund."
Ree's story had a happy resolution
As we now know, life got infinitely better for Ree and Ladd.
"Long story short and fast-forward: Our baby Alex was born, Ladd didn't lose the ranch, my dad pulled out of the fog of divorce and eventually remarried, and I never wore my pre-pregnancy jeans again," Ree recalled. "I don't even know what happened to them. I hope they found a good home."
The couple ended up having three more children, adding a fifth child recently, Ree began her career as a culinary television personality, and now she and Ladd laugh "about how far we've come from that shaky first year of matrimony, when the tears, vomit, and breast milk flowed abundantly."
Source: Read Full Article