Dana Perino is a news anchor and political correspondent who can be found hosting programs daily on Fox News, such as "America's Newsroom With Bill Hemmer & Dana Perino" and "The Five." She's also a staple at the channel for special events, like debate briefings and election coverage. A former White House staffer, Perino rose to prominence through her role as press secretary during the final years of the George W. Bush administration. Interestingly enough, on a family trip to Washington, D.C., a 6-year-old Perino said she would work at the White House one day (via Business Insider), and she did just that. 
From humble rural beginnings, Perino has worked hard for her high-profile position as a political thought leader in the United States, and has become known for utilizing a more level-headed approach on a network that's not adverse to controversy or combative talking heads. "I worry sometimes, I think the audience might think I'm too boring," she mused to Business Insider in 2020. "I've been called the voice of reason. I don't know if that's always true, but I am a voice of calm."
Perino is open about her life and childhood, but her story is full of little-known details that speak to her work ethic and drive to earn her place at the White House and on television. Here's the untold truth about Dana Perino.
Inside Dana Perino's humble beginnings in the intermountain region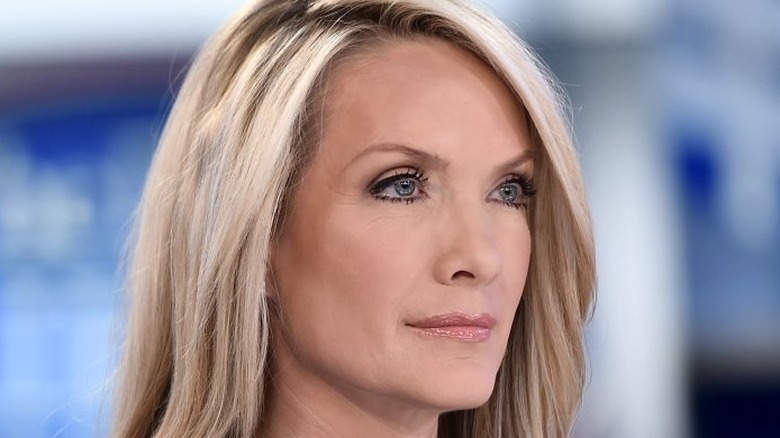 Dana Perino was born in Wyoming, and two years later, her family moved to Colorado. Wyoming remained an important place in her life, though, as she spent summers on her grandfather's ranch. She cites him as a great influence in her life.
"Ranchers, by their nature, have to be optimistic. They have to believe that the cattle will survive the winter and that the crops are going to grow — so I think I have a sunny disposition naturally," Perino told Business Insider about her grandfather's impact. She carried that disposition into her professional life, always looking for the "good news."
Her grandfather wasn't Perino's only influence, however. She credits her father for her initial interest in journalism, as she would read two newspapers every evening before he returned home from work in search of articles to discuss with him over dinner. "He would play the devil's advocate and really help my critical thinking," Perino explained to the outlet's podcast, "Success! How I Did It." Of the practice he worked to instill in his daughter during these familial debates, her father, Leo Perino, said to Newsmax, "I tried to develop the idea that there are always two sides to each story."
She has a diverse resume that spans multiple fields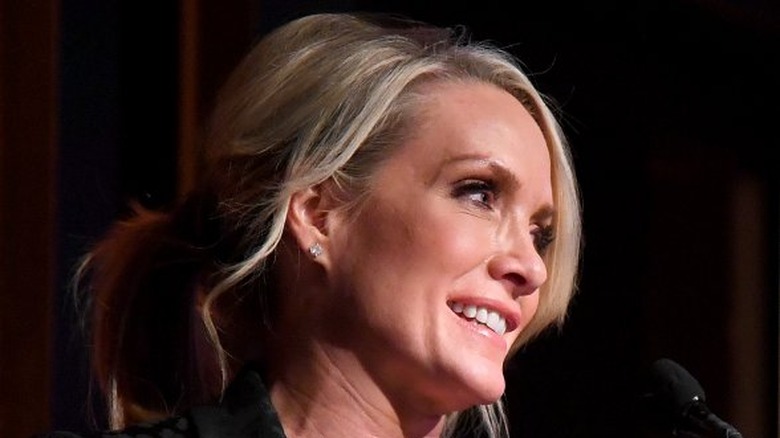 Spending time as a child on a ranch, Dana Perino is no stranger to hard work. Becoming the White House press secretary obviously didn't happen overnight, as she first gained experience in multiple fields, combining her love of journalism and politics — and Perino still uses knowledge from both fields to this day as a correspondent on Fox News.
Before her high-profile work on TV, Perino earned her master's degree in public affairs at the University of Illinois Springfield and worked for politicians, local news stations, and the Justice Department, tackling communications issues that others shied away from, like murder trials, tax policy, and the environment. "One of my pieces of advice is take the jobs nobody else wants to do," she told Business Insider's "Success! How I Did It" podcast in 2017, noting that she "was super happy being behind the scenes."
Following her time working in various positions with the Bush administration in the White House beginning in 2001 (more on that below), Perino added titles like author and news anchor to her resume, further putting her communications and political insight to good use. But she added another title, as well: college professor. In 2010, Perino taught a course in political communications at George Washington University's Graduate School of Political Management for a short time, marrying many of her passions.
Dana Perino was the second female White House press secretary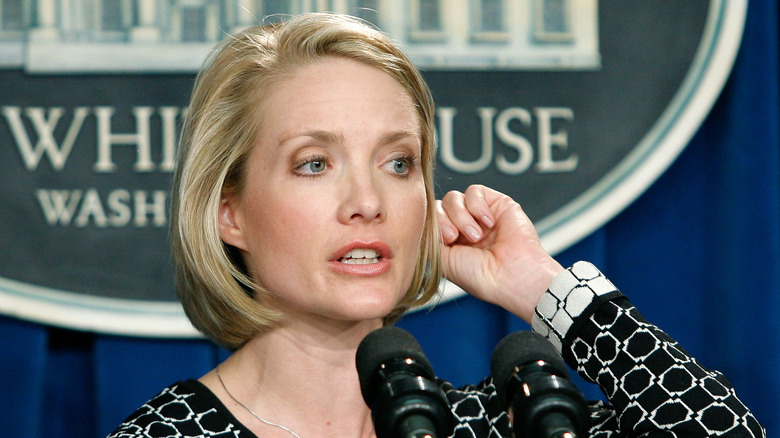 Dana Perino made history when she became the White House press secretary — the second woman and first Republican woman to ever hold the position, per Business Insider — after her predecessor, Tony Snow, was diagnosed with terminal cancer and stepped down. Although she had previously planned to leave her "grueling" job as the deputy press secretary at the White House, Perino stayed when she was offered this coveted promotion by the director of communications, Ed Gillespie.
The communications guru worked as press secretary from 2007 until the end of President Bush's administration in January of 2009. The job, as one can imagine, was very stressful, and Perino was left with "a ringing in [her] ear" for nearly two years afterward. Speaking with the "Success! How I Did It" podcast, she admitted that she regrets not prioritizing her health while working for the president. 
"Everything just sort of took a toll. And it was one of the things I wish I had done better and that I encourage young people to do because people are stressed out all the time," Perino said of what she learned as press secretary. "Americans work very hard. We are ambitious. We want to succeed. And the only thing that you can do, for sure, that you are responsible for, is taking care of yourself."
She was injured during the infamous Bush shoeing incident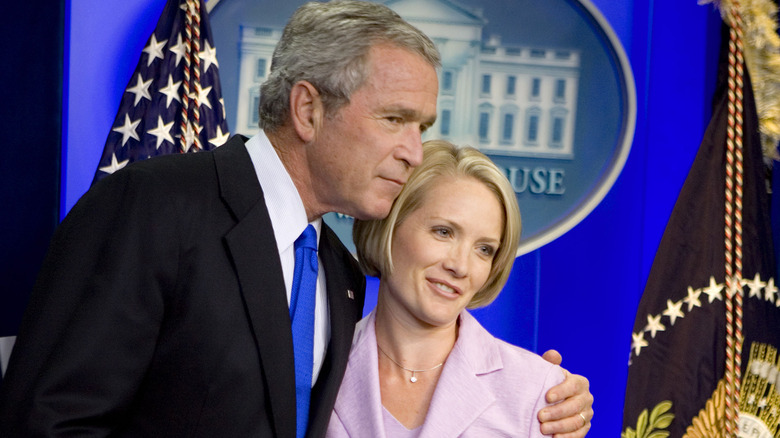 Not only was her job as press secretary stressful, it proved to be dangerous at times, as well. According to Newsweek, Dana Perino was injured on the job in 2008, when a journalist threw two shoes at then-President George W. Bush while at a press conference in Baghdad with then-Iraqi Prime Minister Nouri al-Maliki.
As Perino later detailed to NPR, a Secret Service member "lunged forward to protect the president" and inadvertently hit the microphone stand, which "swung around" and hit Perino's eye, leaving her with a gnarly bruise. She left the room while Bush remained to finish out said press conference, but the "extremely painful" injury was substantial enough to cause tears, which the ex-POTUS thought were in response to the journalist throwing shoes. Perino told NPR she responded with, "Well, sir, I adore you, but I grew up in Wyoming and I'm a little tougher than that."
Perino suffered her injury at the tail end of Bush's administration, leaving her to finish her job with visible evidence of the scene. Thankfully, that was the only incident of its kind during her tenure as press secretary.
Dana Perino returns to her roots when mentoring others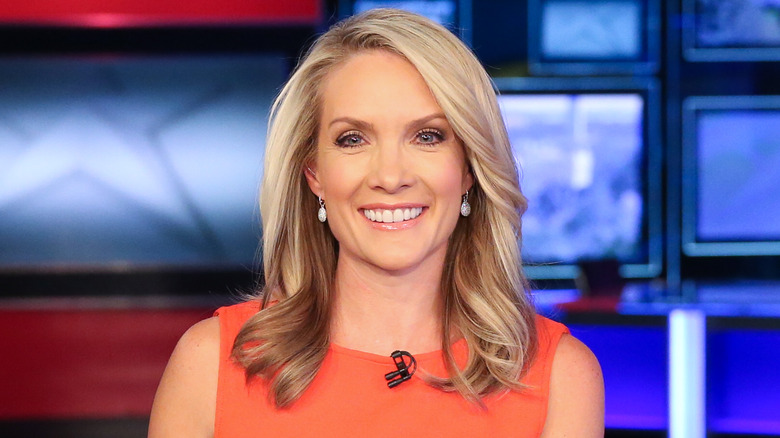 Dana Perino knows her professional experiences are rare, and she uses everything she's learned to help others — young women in her field, especially — make advances both professionally and personally by happily providing them with pieces she's learned in her decades of work in communications and politics.
"As I mentor young women in their careers and life choices, I return to my grandfather's wisdom," Perino told CBS News in 2021, adding that "respect your commitments, speak gently, and treat others with love" are just a few bits of her "grandfather's wisdom" she's bestowed upon others.
Perino's love of mentoring led her to start a foundation called Minute Mentoring as a way to help young women who are too busy to seek out "role models and get advice," but need and want it to excel in their careers. Knowing that other mentors, just like her, "don't always have the time" to provide this mentorship, Perino and her co-founders structured the program to accommodate the busy schedules of all involved.
She used her love of giving advice to become a bestselling author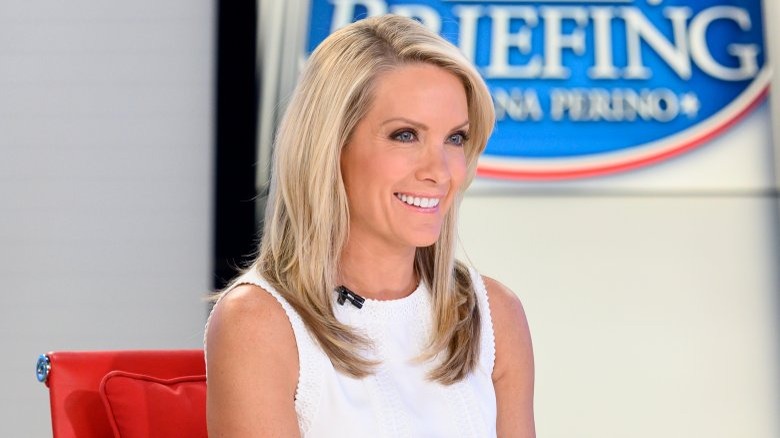 Further showing her expertise at combining her passions, Dana Perino took her love of mentoring and wrote a bestselling book full of advice she's learned throughout her storied career. Again, since she admittedly doesn't have as much time as she would like to mentor young women, the Fox News host authored 2021's "Everything Will Be Okay: Life Lessons for Young Women (From a Former Young Woman)" as a solution to this problem.
"I've had a lot of young women over the years come up to me and say, 'When are you going to write another book?'" Perino shared in an interview with HolyCitySinner.com, citing it as her inspiration for writing her second bestseller on The New York Times' list. 
Per Fox News, Perino previously released "And the Good News Is…: Lessons and Advice from the Bright Side" in 2015, a book which accounts her life growing up in Colorado and her time as the White House press secretary. "I do have more to say and more advice to pass on to young women," she added to HolyCitySinner.com, saying of her sophomore writing effort, "The book is geared toward women, but offers practical advice many young people can follow. I'm glad it's been well received."
Dana Perino is married to a British businessman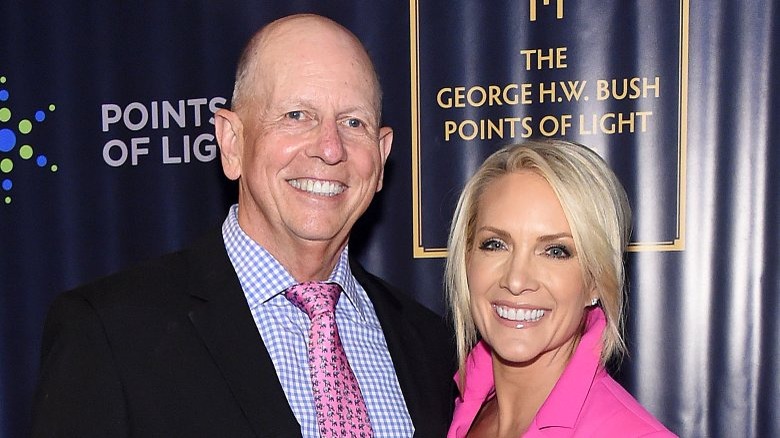 For over 20 years, Dana Perino has been married to Britain native Peter McMahon. As the Fox News host revealed on Facebook in 2017, the longtime couple met on an airplane back in 1997. "We were sitting next to each other by chance. Two hours later we were in love," she later told Forbes, before calling their meet-cute "love at first flight." Perino previously used this phrase in her second book, 2016's "Let Me Tell You About Jasper."
McMahon, who is 18 years older than Perino, was married twice before and has two children from a previous marriage, but does not share any kiddos with Perino. Though he's been a supportive husband throughout Perino's career, keeping the house together while she was busy working at the White House and encouraging her to follow her dreams no matter what, this businessman has tons of experience and success of his own working in the medical field, per his LinkedIn account. As of this writing, he has worked as the president of Greensleeve Surgical since 2016.
McMahon has also often suggested they move across the country — sometimes across the world — for Perino's career. "Choosing to be loved is not a career-limiting decision," she said of her marriage in an interview with the Hudson Union Society.
This Fox News host moved to Britain for love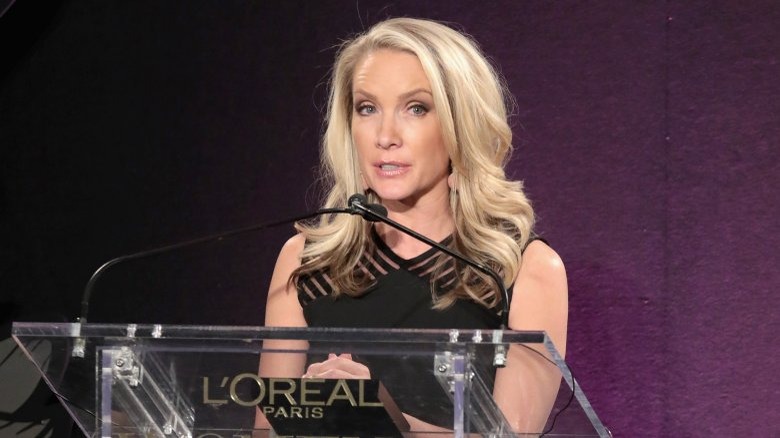 After meeting her husband on a plane, Dana Perino moved to Britain for 10 months to be with him. Per the Deseret News, she and Peter McMahon wed in secret while across the pond, which her parents didn't hear about until visiting weeks later. 
But while her love life was flourishing during this time, the very career-oriented Perino didn't work when she lived in Britain as she didn't have the correct Visa. Instead, she read, volunteered, and scoured the internet. Perhaps luckily for this self-proclaimed news lover, the Monica Lewinsky scandal and Bill Clinton impeachment trial were happening while Perino was overseas, so she followed both stories closely.
"I remember thinking, what are people going to think about me not working? What are people going to think about me stopping my career at this point?" Perino told Business Insider of her decision to take time off work and move to Britain. "I was on a pretty strict trajectory. But I was so in love. And I loved the idea of adventure." It seems as though her successful marriage and career are proof that she made the right choice.
Dana Perino loves dogs so much she wrote a book about one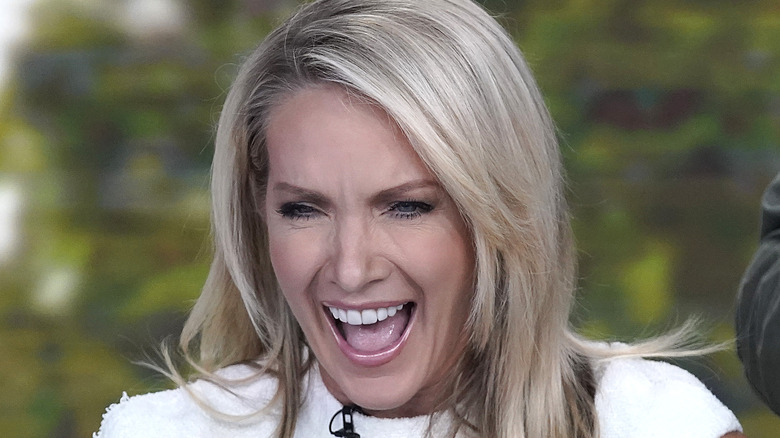 Dana Perino has loved dogs since she was a kid — her grandfather had work dogs on his ranch and her family had a pet dog. "I know that I'm a dog bore, but I embrace it," she once said on Fox News' "The Five" about her longtime love for her furry friends.
As such, Perino wrote her 2016 book, "Let Me Tell You About Jasper…: How My Best Friend Became America's Dog," about her beloved dog named — you guessed it — Jasper, who joined the Perino-McMahon household in 2012. When authoring her first book, which was published the previous year, the Fox News host wanted to include a chapter about her love for dogs, but her editor made her cut it on the promise he'd one day publish an entire book on this subject.
Since "Let Me Tell You About Jasper" was released during an election year, Perino hoped it would remind people about our commonalities. "Dogs help us transcend politics. And, in what has felt like a pretty polarized year for our country, I do think that we can find some common ground in our love for our family pet," she explained.
The former White House press secretary loves her life on the Jersey Shore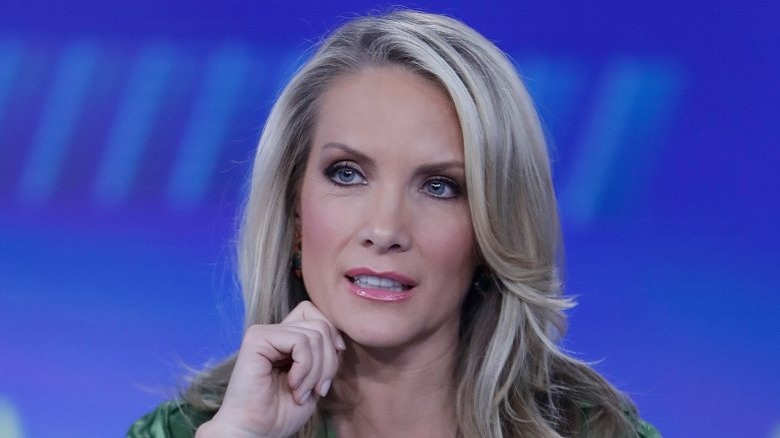 While Dana Perino has lived all over the country — and even across the ocean — but she's been residing on the East Coast ever since joining Fox News in 2009. In addition to residing in New York City, she and husband Peter McMahon have also had a second home in Bay Head on the Jersey Shore for quite some time, spending most weekends there, but it's become her main residence since the COVID-19 pandemic started. Fox News gave its anchors freedom to choose where they wanted to work when the New York City lockdowns began in March 2020, and Perino knew she wanted to be somewhere with space. 
"I have a great affection for this community," she told The Philadelphia Inquirer of the town, adding that it reminds her of the rural areas where she grew up. Speaking with the Asbury Park Press, Perino noted, "New York City we adore, but this is where we live. This is the place we reconnect."
Perino loves the people and being by the water, and often took her dog, Jasper, on walks and to the dog park before his untimely death in September 2021. In addition to working remotely from home during the pandemic, the Fox News host remained busy by involving herself in the community through volunteer work and supporting local businesses.
Dana Perino has caught the travel bug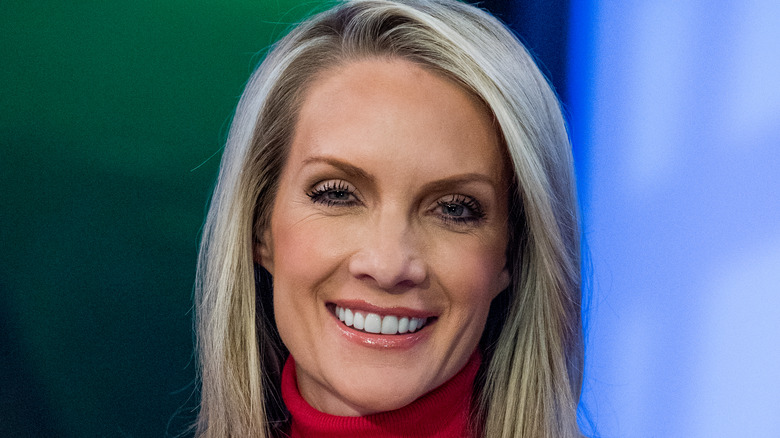 Dana Perino is a travel enthusiast, and she's been fortunate enough to see countries all over the world through her various jobs. According to Forbes, the Fox News star "visited 52 countries" during her final year working as the White House press secretary alone, and cited travel as one of the main reasons she stayed on George W. Bush's team.
While traveling as press secretary, Perino made a list of places she wanted to return, one of those places being Africa. She found an affinity for the continent, and returned multiple times to volunteer in several ways, including providing help with the HIV/AIDS epidemic. However, Perino told the outlet that her favorite place to go is Spain. "I love the entire country, the food, people history, culture, weather. It is one of the most spectacular places to visit," she said, adding, "I also have a fondness for South Carolina — the beauty and the light and certainly the people."
Perino's husband, Peter McMahon, also travels with her often: the two honeymooned in Santorini, Greece, and he has since accompanied her on many of her volunteer trips.
She's all about reading and talking about books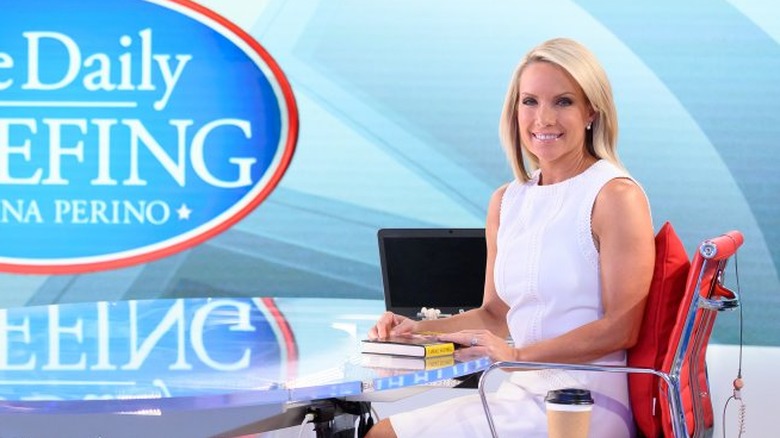 Dana Perino is an avid reader who routinely recommends books both on "The Five" and on the Fox Nation program she hosts called "Dana Perino's Book Club," where she chats with authors about their work. She also hosted "Storytime with Dana Perino" for a short time at the beginning of the COVID-19 pandemic, using the segment to read children's books.
Basically? Perino prides herself on being well-read. In fact, while working at the White House, she was often insecure about her education background compared to that of her colleagues, as most of them had attended Ivy League schools. According to her interview with the Deseret News, to compensate for this and "set [her]self apart," she ensured that she was always "the most well-read person in the room," adding that it "gave [her] a measure of power."
It's perhaps no surprise, then, that the Fox News host also enjoys spending her weekend afternoons reading. "I love to learn new things, and I love to read," Perino told HolyCitySinner.com. Clearly — because if her Twitter feed is anything to go by, it's not uncommon for her to finish a book in a day or two.
Sean Hannity is responsible for her career at Fox News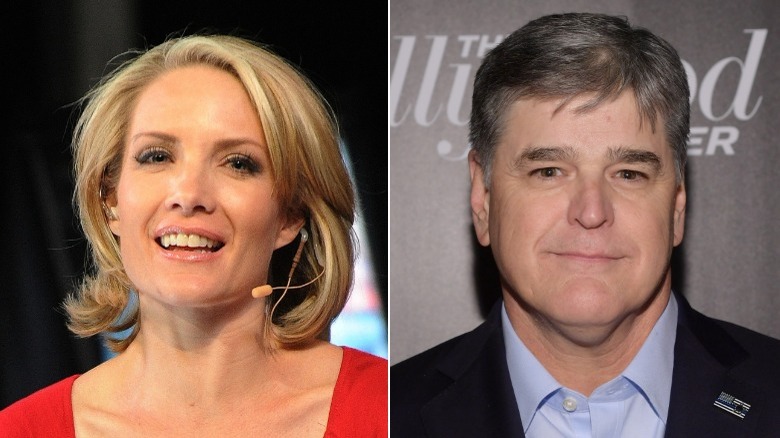 Post-White House, Dana Perino was unsure of her next career move. "I knew I wanted to continue to have a voice in the debate," she told Cosmopolitan. Thanks to Fox News anchor Sean Hannity, Perino was able to do exactly what she wanted. After having a conversation with Perino in Washington, D.C., Hannity suggested that the channel hire her, per Business Insider.
Initially, there was pushback from network executives, as they already had a "Bush Republican" in Karl Rove, but Hannity argued on Perino's behalf, saying, "No, she's different — let me give it a shot." After appearing on his show several times as a guest, she was offered a permanent job as a contributor at Fox News in 2009. Two years later, a slot in the programming was vacant due to Glenn Beck's departure. "The Five" was created as a temporary placeholder, but did so well with viewers that it's been on air ever since, and Perino has been a co-host since its inception. She's also gone on to host two of her own shows on the channel, "The Daily Briefing with Dana Perino" and "America's Newsroom," which she co-anchors with Bill Hemmer.
"What's interesting is if you look at all the things that I've done," Perino mused to Business Insider, "what I do today on a daily basis is the culmination of everything I've ever wanted to do."
Dana Perino is worth more than some of her male counterparts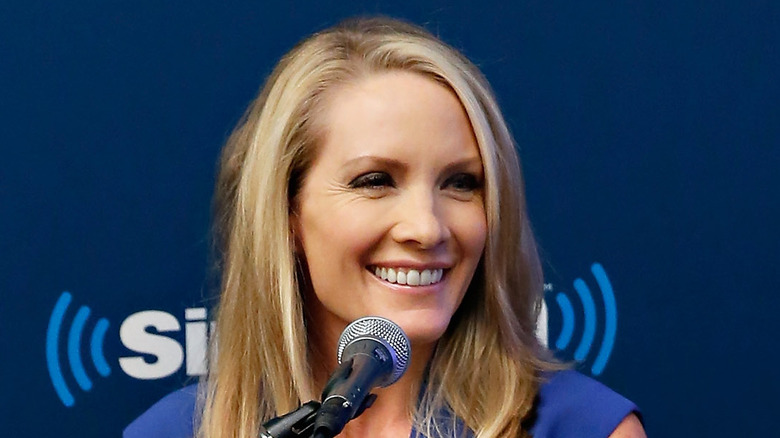 Dana Perino has always been practical when it comes to money, turning down jobs when she wasn't going to earn enough and switching fields when the pay was too low. Per Business Insider, she even advocated for herself at a young age when a male colleague was making $5,000 more than she was, and soon received a raise after approaching her boss about the matter.
"I needed to get a job and make money," she said to the outlet about her post-grad school predicament. And after all her hard work in various fields, she's done exactly that. Through book sales and her job co-hosting multiple programs on Fox News, Perino has amassed an estimated $6 million fortune, per Celebrity Net Worth. In comparison with some of her co-hosts on "The Five," this sits at $7 million less than Greg Gutfeld's earnings, but $1 million more than Jesse Watters and $4 million above Juan Williams. 
From the White House to Fox News, she's become well known for breaking boundaries and proving she's just as capable as the men in her field, and now Dana Perino's earning even more than most of them.
Source: Read Full Article