We asked you to share pics of your furry companions.
This is what Dharam, 49, from Bengaluru shared.
You can share your pet pics too! Scroll down to find out how.
Must See: Adorable pet pics by our Rediff readers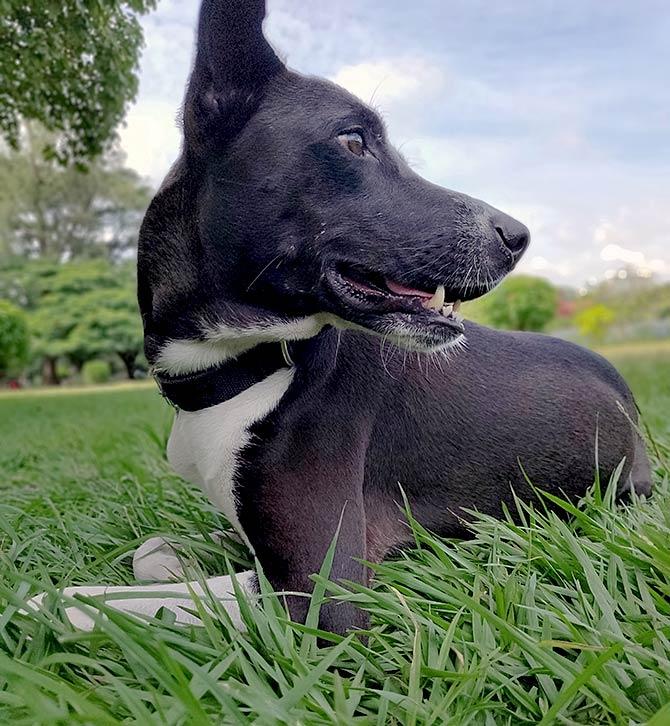 "My pet dog Jackie has brought me so much good luck and helped improve my health at this stage of my life," says Dharam.
"He wakes me up at six and we are off to my favourite Cubbon Park opposite M Chinnaswamy Stadium for an early morning stroll, which was my favourite pastime in my teenage years.
"He is a stray dog who happened to inch his way into our house as a puppy. It took six months for my mom to let him inside the house.
"Now he gives two hoots to my mom, especially when she is upset about him messing the house after our early morning jog.
"He likes chasing motorists down our street and no one dares to enter our house without his consent.
"Off late, he has been marking his boundary by pissing on the cars and bikes of the neighbours. But he spares my car because he travels in it.
"To conclude, he is like any other dog. His love is unconditional and true."
We ask you, dear readers to share pics of your pets.
Write in to [email protected] with 'My Pet Pic' in the subject line and share your responses along with your NAME, AGE and the place where you LIVE.
Don't forget to tell us your pet's name. We will publish the best entries right here on Rediff.com!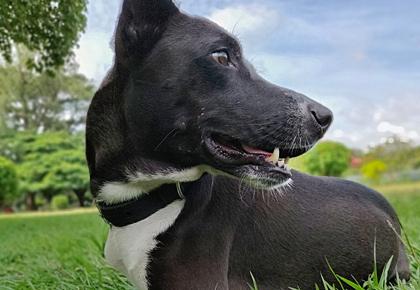 Source: Read Full Article