Good morning, so much is happening. In case you missed it, which fair enough because we only discussed it a few hours ago, Kourtney Kardashian's ex Younes Bendjima leaked an alleged DM he got from Scott Disick. In said DM, Scott called out Kourtney and Travis Barker's PDA in Italy, writing "Yo is this chick okay!???? Broooo like what is this. In the middle of Italy."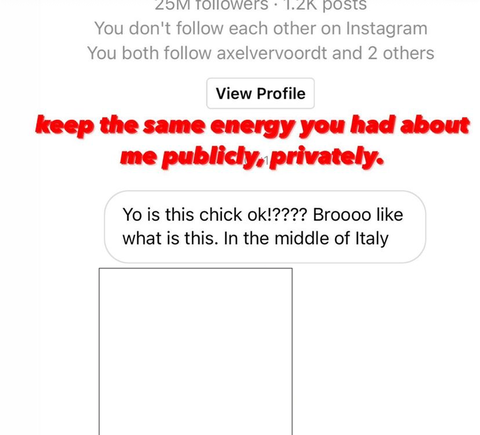 He also sent Younes a photo of Kourtney and Scott making out (we covered it to respect Kravis' privacy in all this!), which @commentsbycelebs points out looks like he had saved to his literal phone since he wasn't sharing someone else's story or post. Truly, !!!!!
Meanwhile, the always-iconic Instagram account @notskinnybutnotfat noticed that a fan account called @rendezvouswithk had posted about this drama with the caption "#younesbendjima just exposed #scottdisick" and Travis straight up LIKED IT.
He!
Liked!
It!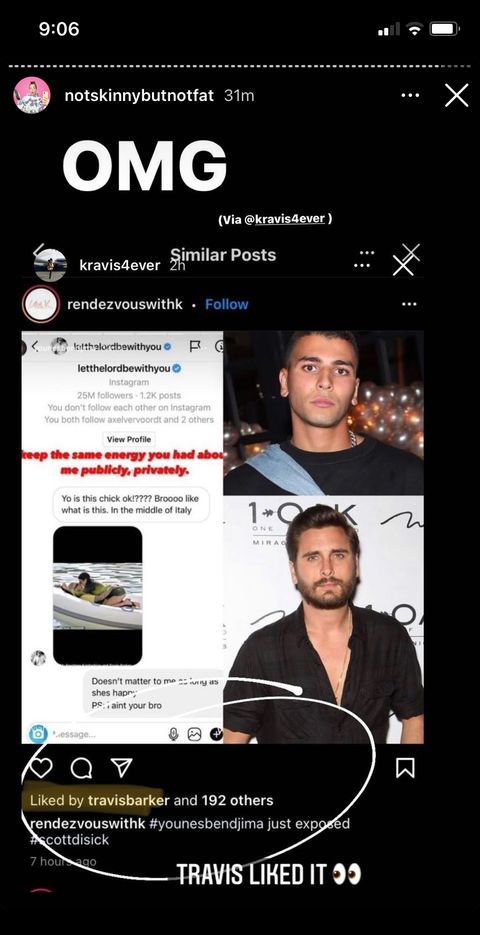 FYI Scott hasn't responded to any of this, but also it is ~6:00 AM in California, so he's probably asleep. Meanwhile, Kourtney and Travis are on Italy time, so are presumably witnessing this play out live. Which means they also presumably saw Younes' other Instagram story in which he mused "Couldn't miss this one. He been playing around for too long, tried to stay quiet and be the nice guy. Back to work now 10km."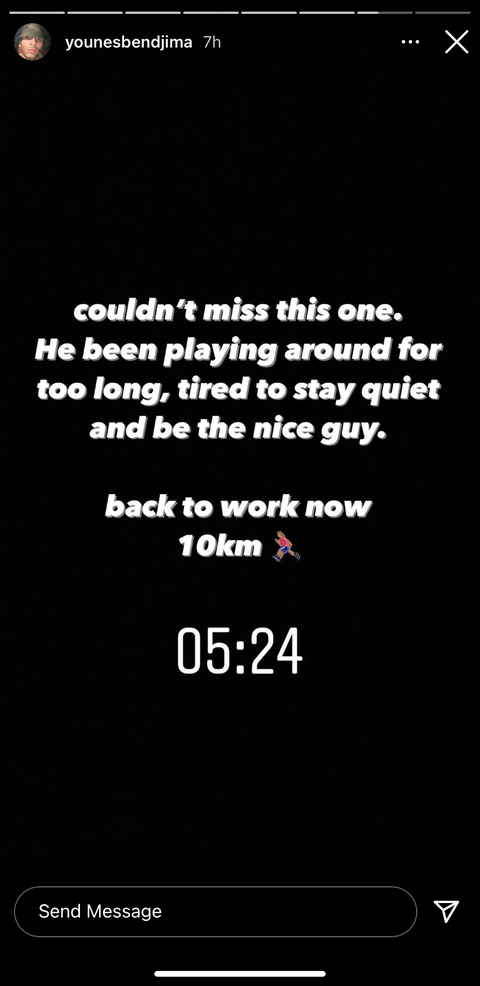 Reminder that Scott also spoke about Younes during the Keeping Up with the Kardashians' reunion, when Andy Cohen said "It seems like you get really upset when Kourtney is linked to other guys," and he responded, "Me? No. I just want to kill them. Well, the last guy. Let's all be honest here."
Source: Read Full Article