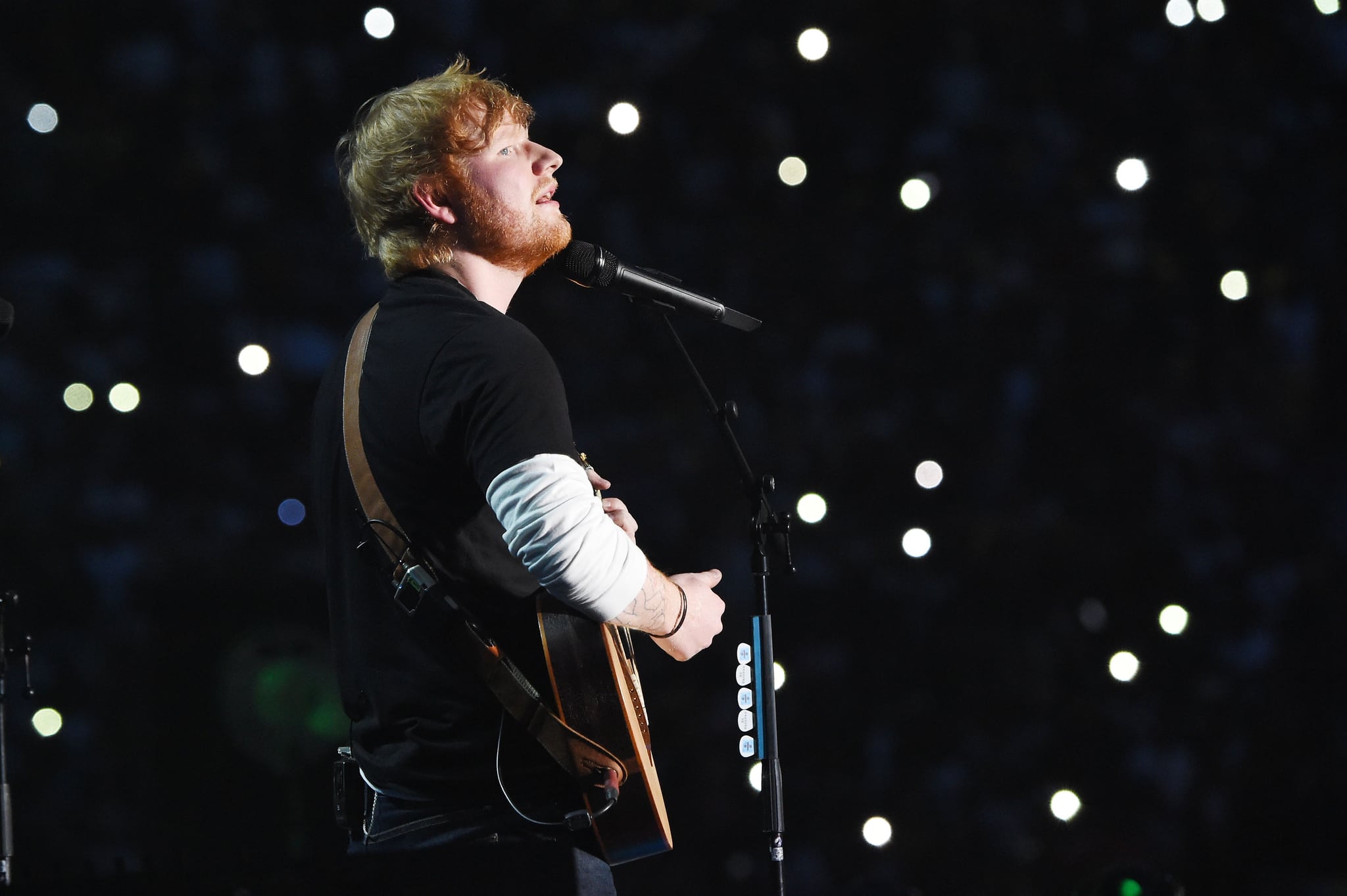 It's easy to forget that Ed Sheeran has only been on the music scene for less than a decade, given how ubiquitous his music and presence are. Since his first album + debuted back in 2011, Ed has become one of the most popular and recognizable artists in the music world. As you might suspect, his finances have soared along with his success, but did you know he's just hit a couple of major milestones?
The Independent reports that Ed has recently surpassed Adele as the 17th richest musician in the UK, with an estimated net worth of £160 million (approximately $202 million in US dollars). He also is reported to be the wealthiest young musician in the UK, beating out Adele again as well as all members of One Direction.
Ed hasn't just increased his wealth — he's literally doubled his net worth in the span of the past year alone. The 28-year-old singer has been on a world tour, which reportedly grossed over £340 million ($429.44 million) in ticket sales. Although it has not been officially confirmed, the Independent reports that this income may be a record for the highest single-year earnings of any artist in music history. The Daily Mail reports that it's possible he'll wrap his Divide tour with sales between £550 million and £600 million.
In 2018, Forbes put him in ninth place on its annual list of top celebrity earners, reporting his personal income as over $110 million that year alone; he was the highest-paid solo musician on the list. The vast majority of that income comes from his tour and solo music sales, although there are a few other sources of income as well. Ed has made well-publicized guest appearances on The Simpsons and Game of Thrones and recently released a collaboration with Justin Bieber, "I Don't Care." With his popularity only increasing, it's predicted that he may be a billionaire before his 30th birthday — a fairytale story for a guy who started out busking on the street!
Source: Read Full Article