More people graduate from Indian universities every year than the entire population of Switzerland.
The government's recent draft norms for foreign universities to set up campuses in India is expected to help meet the educational needs of a surging student population.
India's higher educational institutes seem to be showing signs of strain despite having 1,043 universities according to the latest All India Survey on Higher Education report, though numbers have only gone up over the years (chart 1).
The pupil-teacher ratio, a measure of how many students are attended to by a single teacher, has been rising (chart 2).
Reports indicate some universities are struggling to finish a three-year degree in the allotted time.
The government had planned Rs 1 trillion worth of loans to upgrade higher education infrastructure.
But the Higher Education Financing Agency (HEFA) has only disbursed 35 per cent of the amount in six years, according to a report in The Indian Express.
Student numbers have grown meanwhile, with over 9.4 million students completing their studies annually (chart 3).
Enrolments are even higher. The 38.5 million enrolled for higher education in 2019-2020 outnumbered Canada's entire population of 38.2 million.
Besides, around 1.3 million Indian students are said to be studying abroad.
Nearly 31 million are enrolled for under-graduate programmes within India (chart 4).
The large number of people enrolled for tertiary education is still a fraction of the total population in the age group, which typically goes in for such studies.
This measure, known as the gross enrolment ratio, is 28.6 per cent for India (chart 5).
It is higher than the lower-middle income countries but lower than peers like China (53.8 per cent) and Brazil (55.1 per cent) as seen in chart 5.
Education does not necessarily translate into jobs.
Government data shows people who are not literate have higher employment than graduates, reflecting lower employment demand for the educated.
Those with literacy and primary education have better employment numbers than post-graduates (chart 6).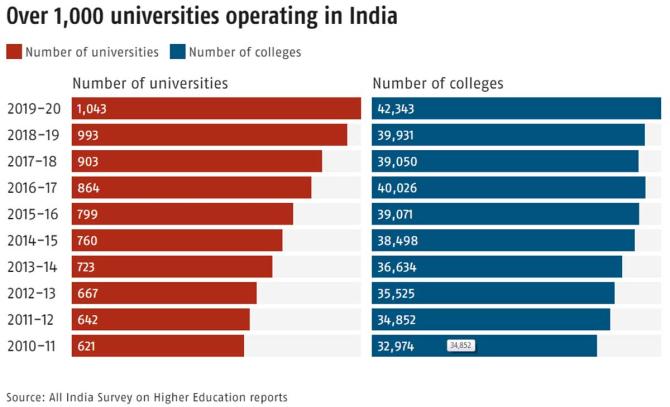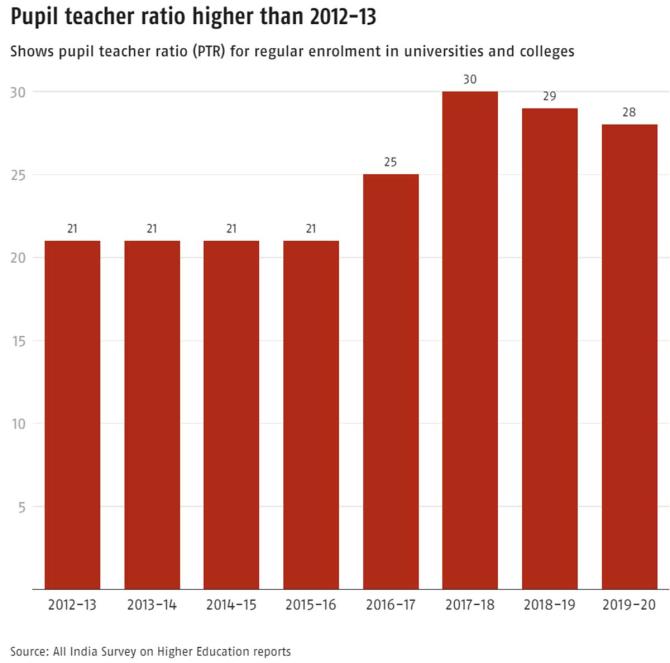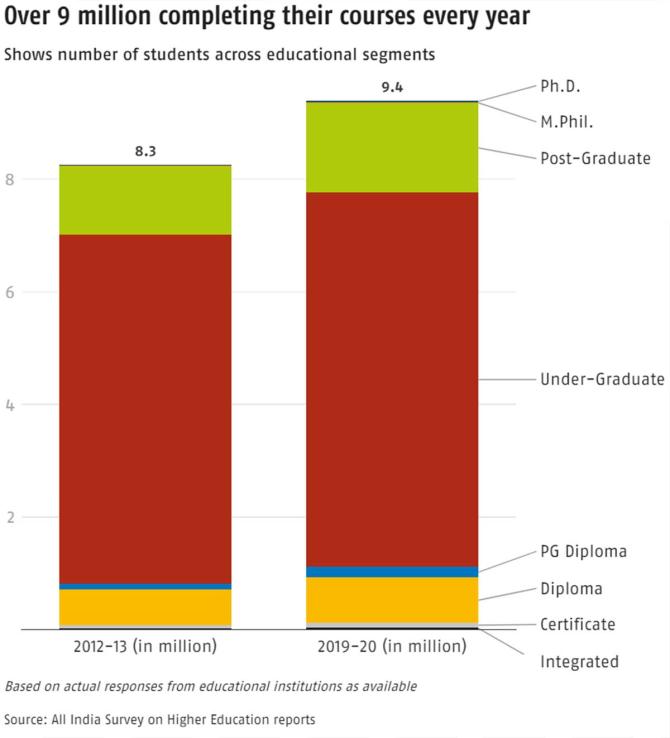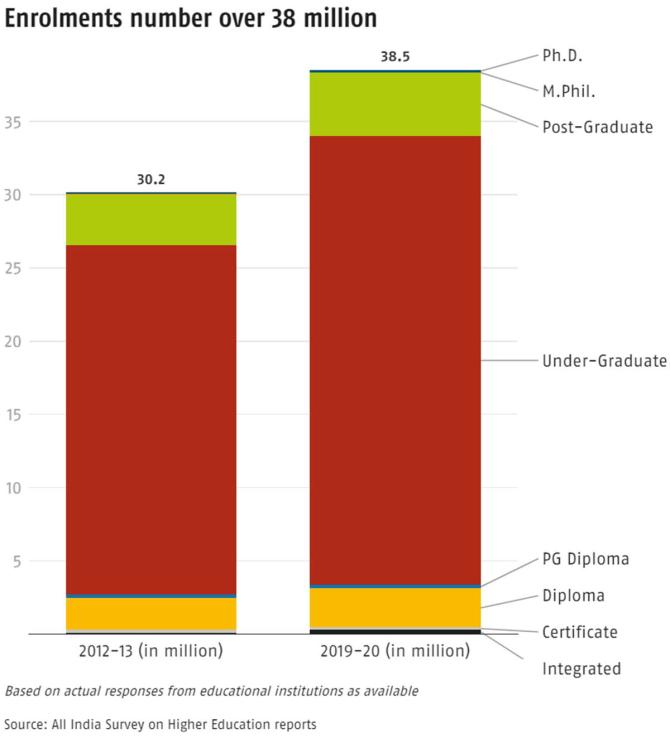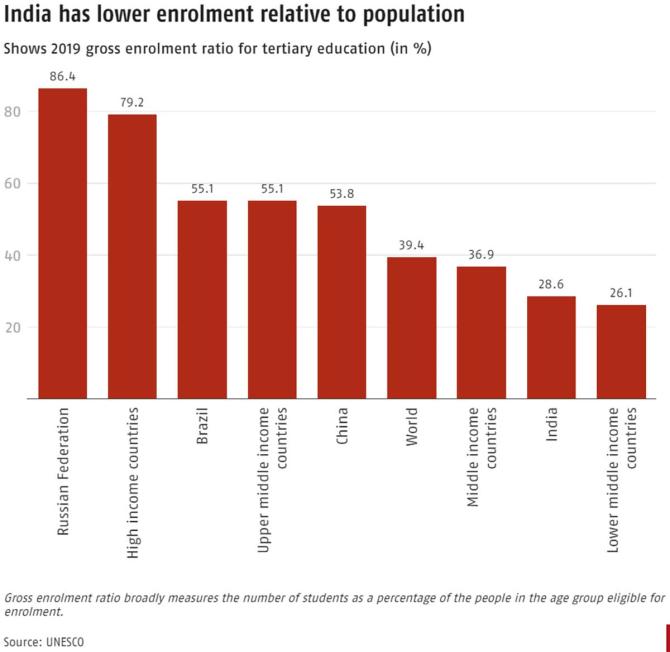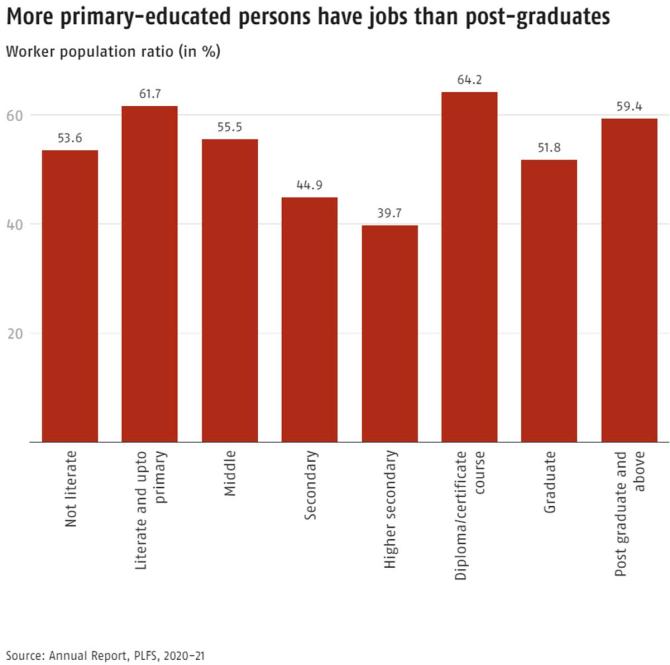 Feature Presentation: Ashish Narsale/Rediff.com
Source: Read Full Article