As per the Kurdistan government data, from 2014 till September this year, the office has rescued 3,515 Yazidis from IS strongholds.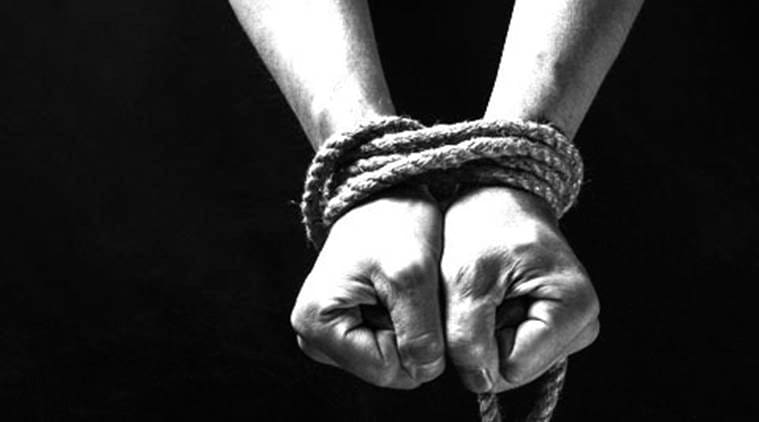 In Kurdistan's Office of Kidnapped and Rescue, run by Kurdistan Regional Government, an 18-year-old woman (name withheld) manages files of missing and rescued Yazidis. Five years ago, the woman, then 13, was one among the rescued.
"I was taken away by the Islamic State (IS) as a domestic and sex slave and sold thrice in the ISIS (now IS) market. They would beat me, rape me, make me do all household work," she says.
On Sunday, the teenager will receive the Mother Teresa Memorial Award on behalf of the Office of Kidnapped and Rescue of Yazidis. The award is given by NGO Harmony Foundation, which felicitates Indian and international organisations and individuals every year for their exemplary contribution to the field of social service. Last year, a Mumbai-based girl was awarded for helping slum women make cheaper sanitary napkins.
As per the Kurdistan government data, from 2014 till September this year, the office has rescued 3,515 Yazidis from IS strongholds. Of them, 1,035 are minor girls and 1,193 women. Another 948 are young boys who were being forced to undergo military training.
Captured for a year, the 18 year old was sexually assaulted by three men multiple times before being "liberated" by one of them and allowed to rejoin her family.
She was separated from her family in 2014, when her they had moved from Tel Qasab, a Yazidi village in northern Iraq, to Sinjar. At least 20 members of her family, she says, were taken hostage.
"Young girls, including me, were separated and sent to Mosul for sex trade. There were over 500 girls like me… I saw severed body parts, heads ripped apart and placed near the feet of dead bodies (there). We were all scared. My friend had committed suicide to escape rape," she says. Militants, she adds, would buy her from the market, keep her in the house for household work, and sexually assault her before selling her off.
Her third captor, she says, had asked her to marry him and learn 101 pages from Quran. "He liberated me because I had learnt the Quran in a month and four days… He said, I had become a 'true Muslim'," she adds.
In their records, Kawyer Shahid Omar from Kurdistan President's office says, the teenager remains the only Yazidi girl to have found her family during the IS regime. "For five months after her return, she remained hidden in a room, so that militants did not find her again," Omar says.
In 2015, the teenager had reached out to the Department of Kidnapped and Rescue that brought her entire family to a safe camp in Kurdistan. She now supports the office in tracking missing Yazidis. From across Kurdistan, 2,902 people continue to remain missing, according to data from the Office of Kidnapped and Rescue.
Currently learning English, the 18-year-old plans to pursue law to provide legal aid to the rescued Yazidis. "When I was 13, I just wanted to become a translator. Now, I want to bring justice," she says.
According to Hussein Al-Qaidi, director of the Office of Kidnapped and Rescue, the IS also used an online portal to buy and sell girls. "It is shame that in the 21st century the international community allowed this to happen. There is no support for rehabilitation of those rescued," he says. Al-Qaidi adds that a greater worry is the rescued young boys who have been trained in militancy. "They remain like a bomb ready to explode."
Founder chairman of Harmony Foundation, Abraham Mathai says the Office of Kidnapped and Rescue is being awarded the Mother Teresa Award in Mumbai for rescuing 3,515 Yazidis.
"They have the commitment to rescue the remaining who are still enslaved by their captors. This office has worked like crusaders and immensely contributed to rescuing those trapped, and trafficked," he adds.
Apart from the Kurdistan office, this year Nobel Peace Prize recipient and founder of Bachpan Bachao Andolan Kailash Satyarthi, social worker and human rights activists Priti Patkar and Hasina Kharbhih, chief executive officer of UK-based charitable organisation War Child Rob Williams, filmmaker Robert Bilheimer, NGO Jeevika, Doctors Against Forced Organ Harvesting, founder of non-profit Urban Light Alezandra Russel, social activist working against child sex trade Ajeet Singh and former Congo child soldier Nzita Nsuami will be awarded by Harmony Foundation.
For latest coverage on Haryana and Maharashtra Elections, log on to IndianExpress.com. We bring you the fastest assembly election 2019 updates from each constituency in both the states.
Source: Read Full Article