Prime Minister Narendra Damodardas Modi met United States Vice President Kamala Harris for the first time on Thursday, September 23, 2021.
After an official meeting with their respective officials in attendance, Modi and Harris then moved to the balcony of the Eisenhower Executive Office Building where they had an animated chat.
Please click on the images for a better look.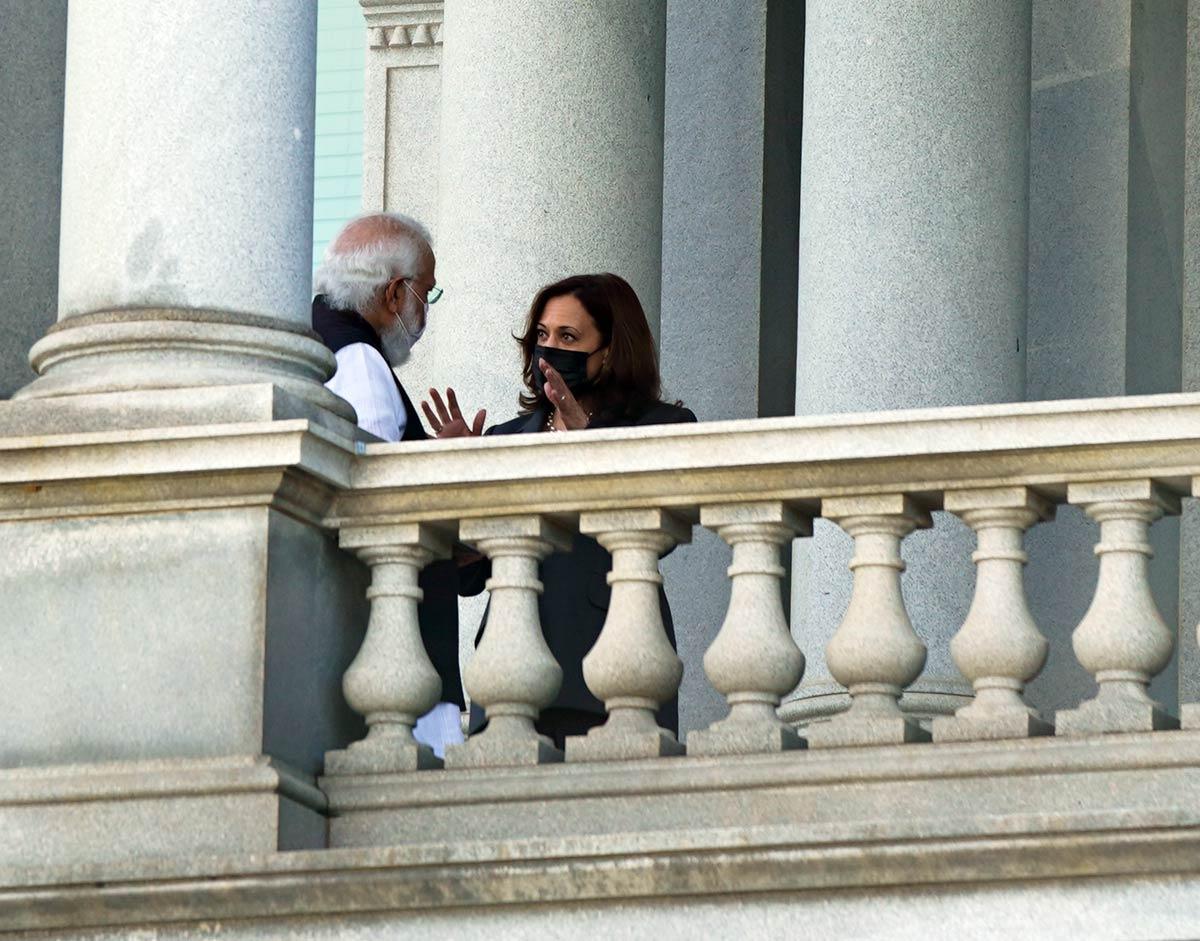 IMAGE: Prime Minister Modi and US Vice President Harris in animated discussion on the balcony of the Eisenhower Executive Office Building at the White House, September 23, 2021.
Photograph: Elizabeth Frantz/Reuters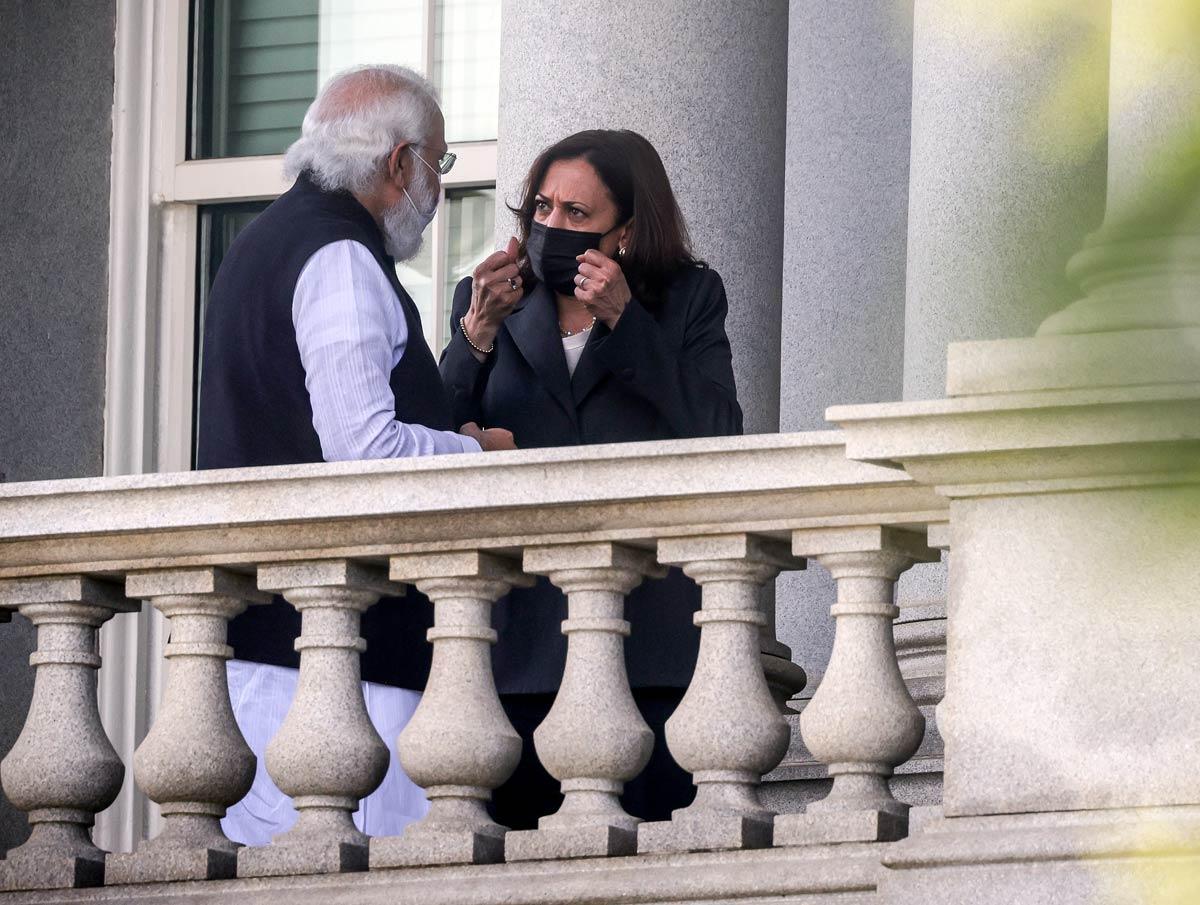 IMAGE: An animated Harris makes a point to Modi.
Photograph: Evelyn Hockstein/Reuters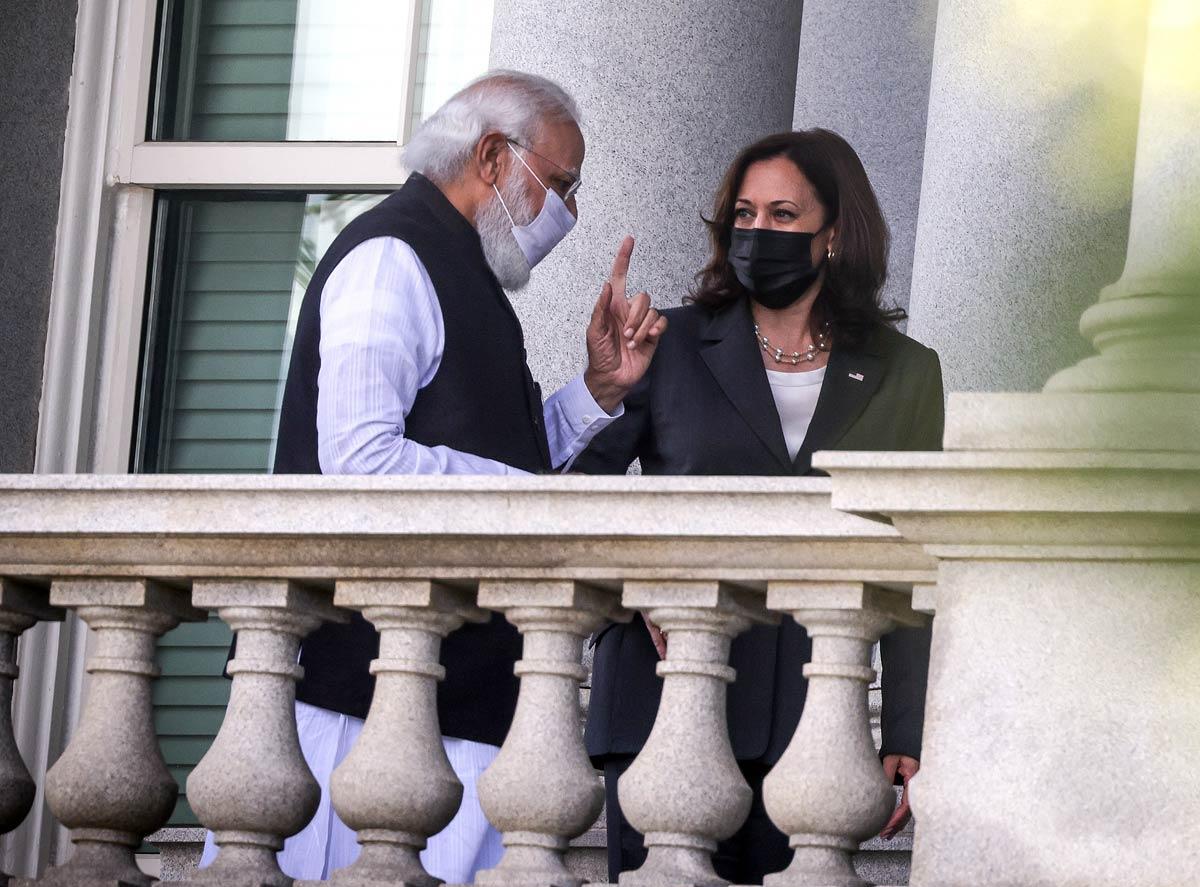 IMAGE: Something Modi said brings a smile to Harris's face.
Photograph: Evelyn Hockstein/Reuters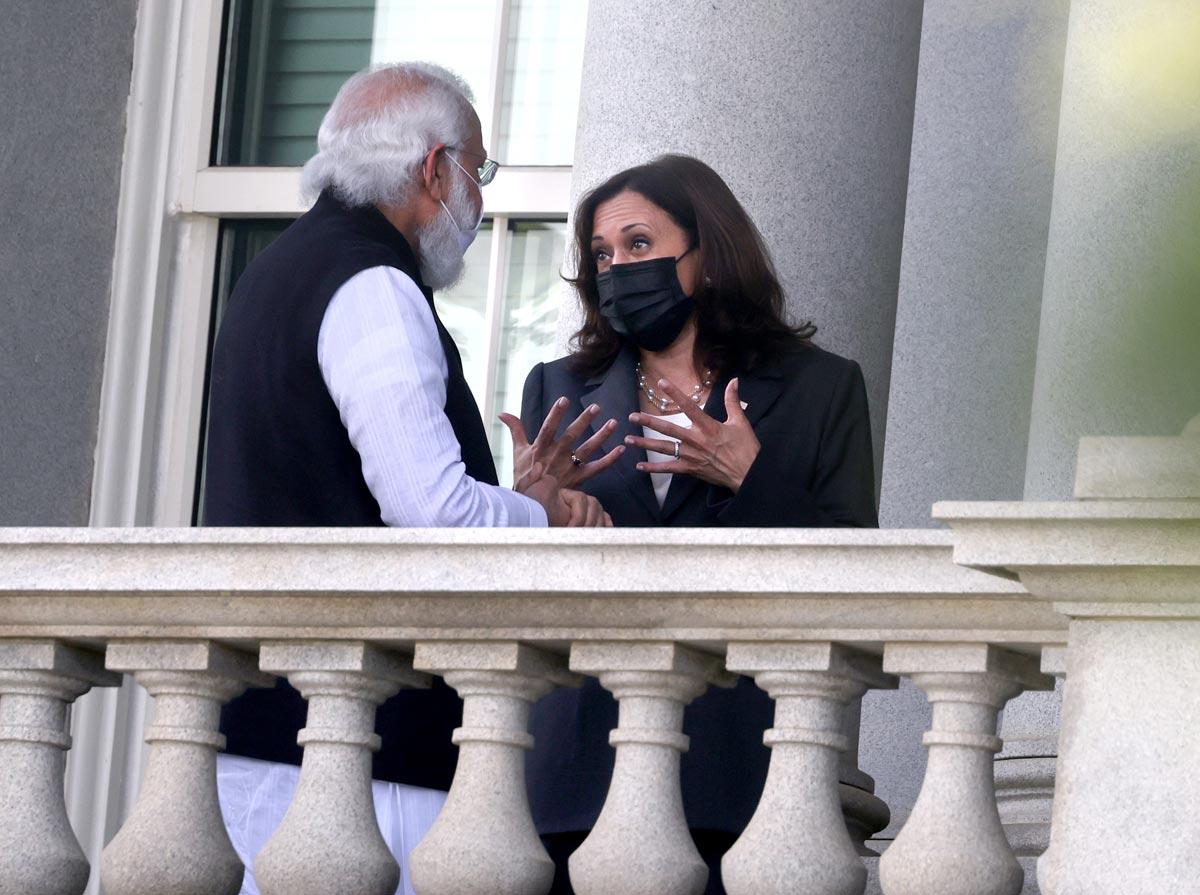 IMAGE: Harris clearly has very expressive eyes.
Photograph: Evelyn Hockstein/Reuters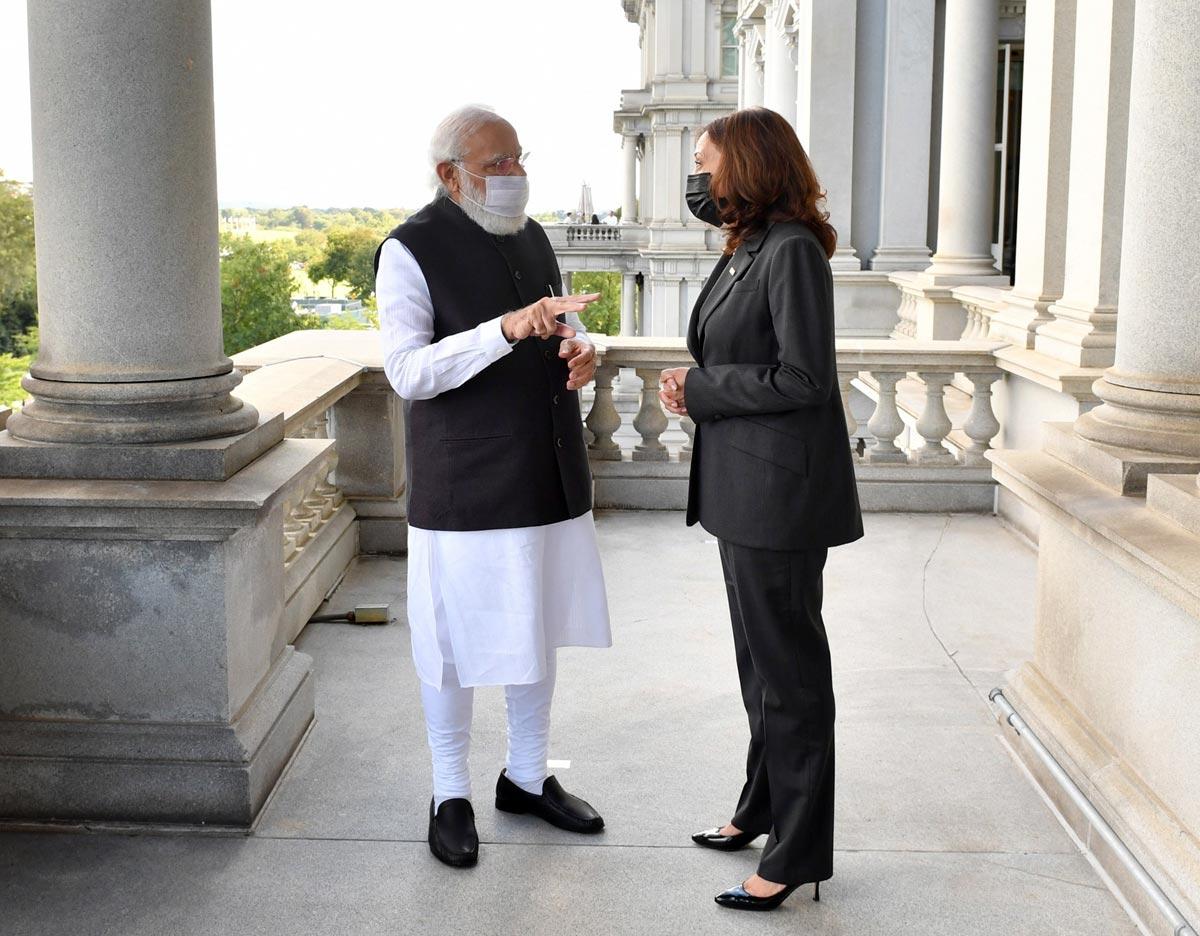 IMAGE: Modi makes a clear point to Harris.
Photograph: Press Information Bureau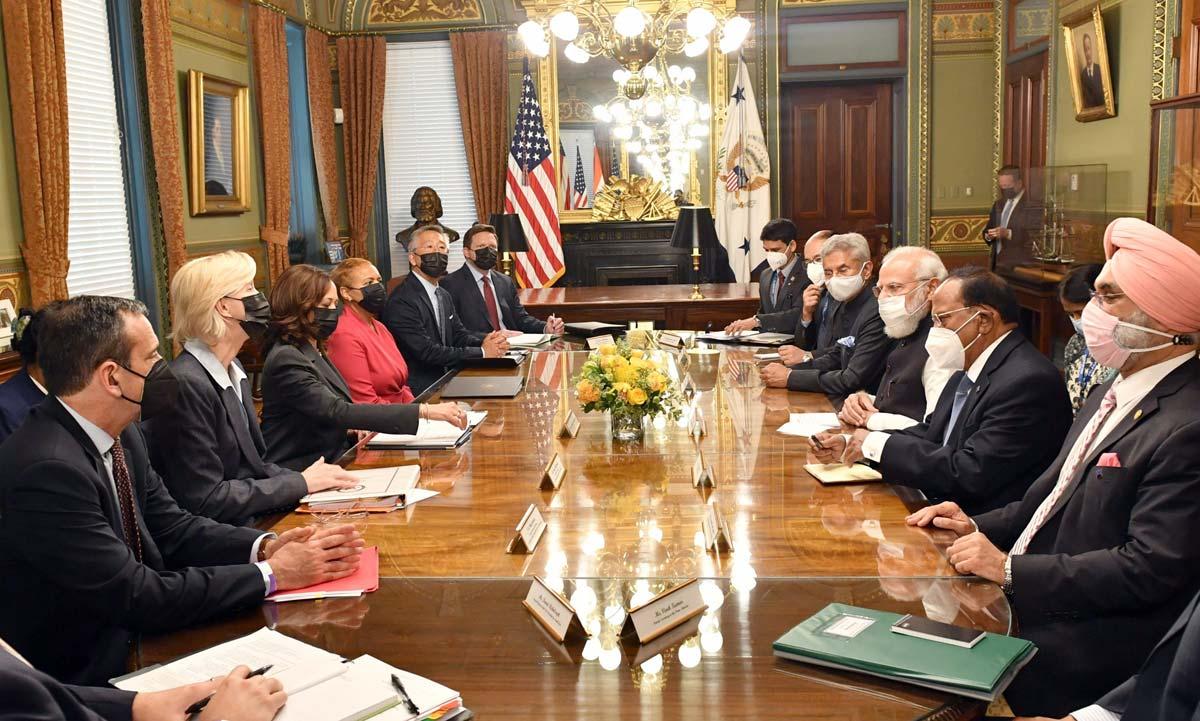 IMAGE: Before their balcony chat, Modi and Harris had a meeting with their respective delegations.
Photograph: Press Information Bureau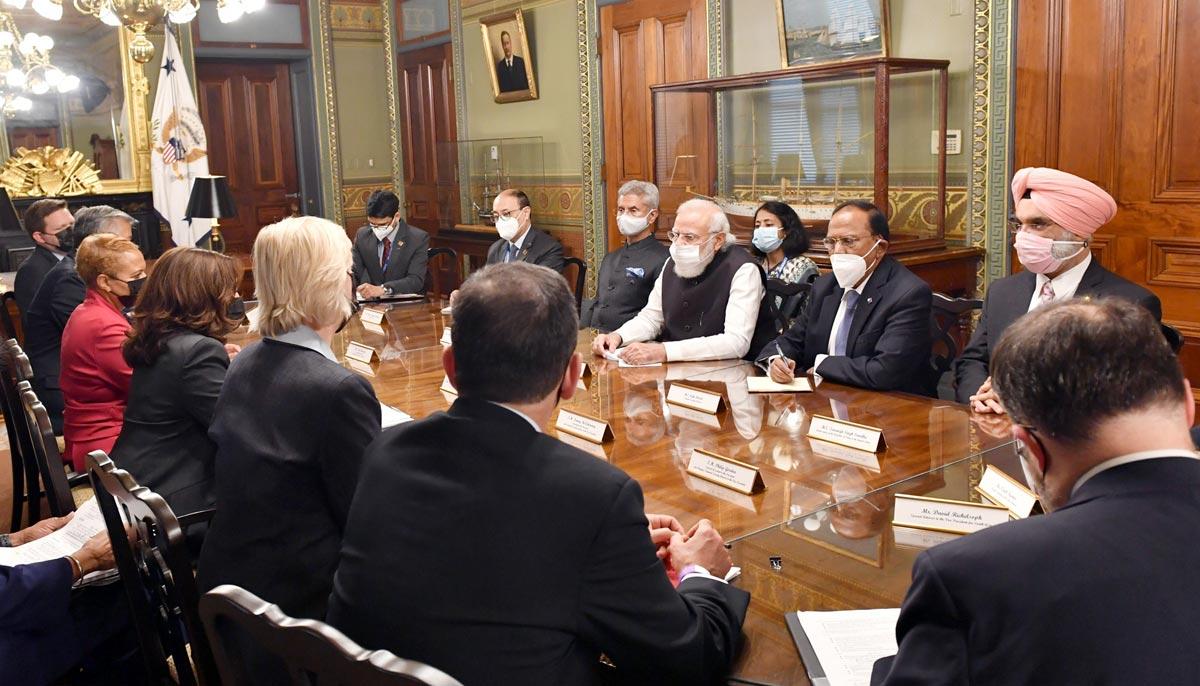 Flanking the prime minister are National Security Advisor Ajit Kumar Doval to his left and External Affairs Minister Dr Subrahmanyam Jaishankar to his right, On Doval's left is Ambassador Taranjit Singh Sandhu, India's envoy to the US; to Jaishankar's right is Foreign Secretary Ambassador Harsh Vardhan Shringla.
Photograph: Press Information Bureau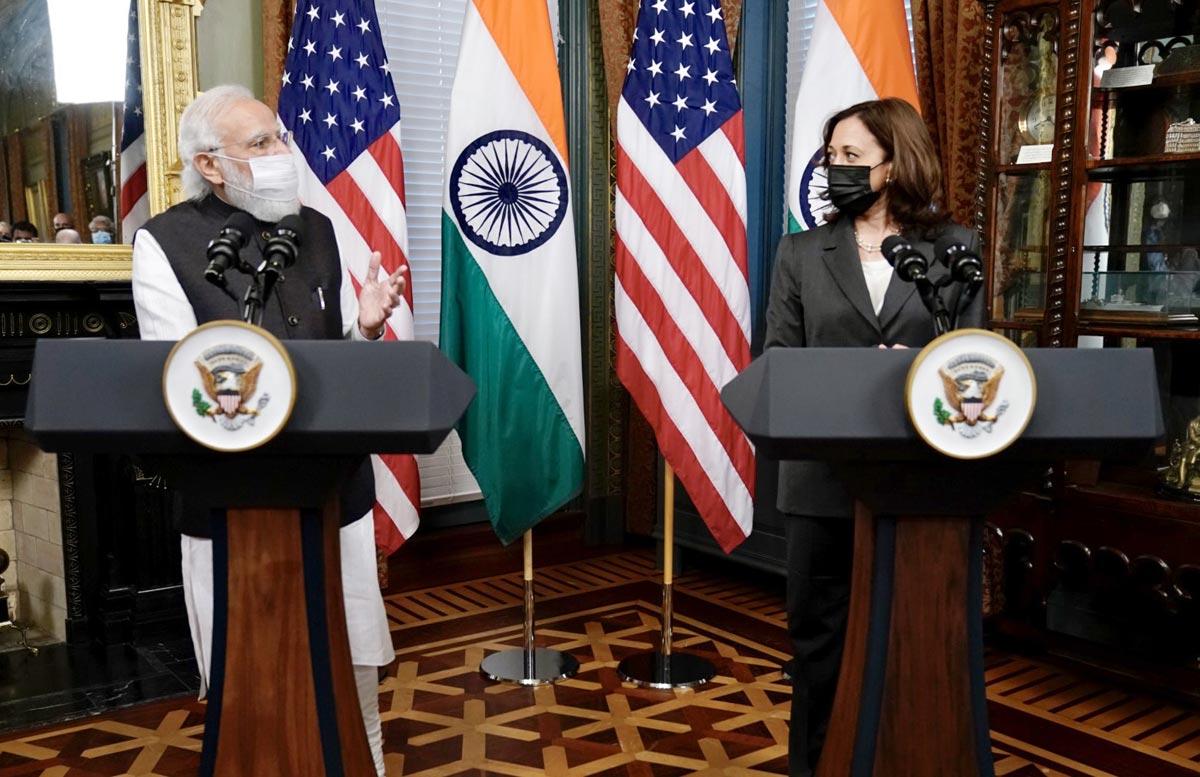 Harris listens attentively as Modi makes a point during the issuance of the joint press statements.
Photograph: Press Information Bureau
Photographs curated by Anant Salvi/Rediff.com
Feature Presentation: Ashish Narsale/Rediff.com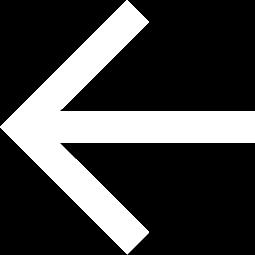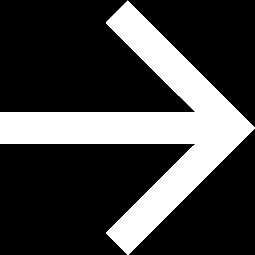 Source: Read Full Article