In letters to state BJP president Satish Poonia and the party's national president JP Nadda, Kailash Meghwal has said he will move a censure motion against Kataria in the meeting of BJP MLAs.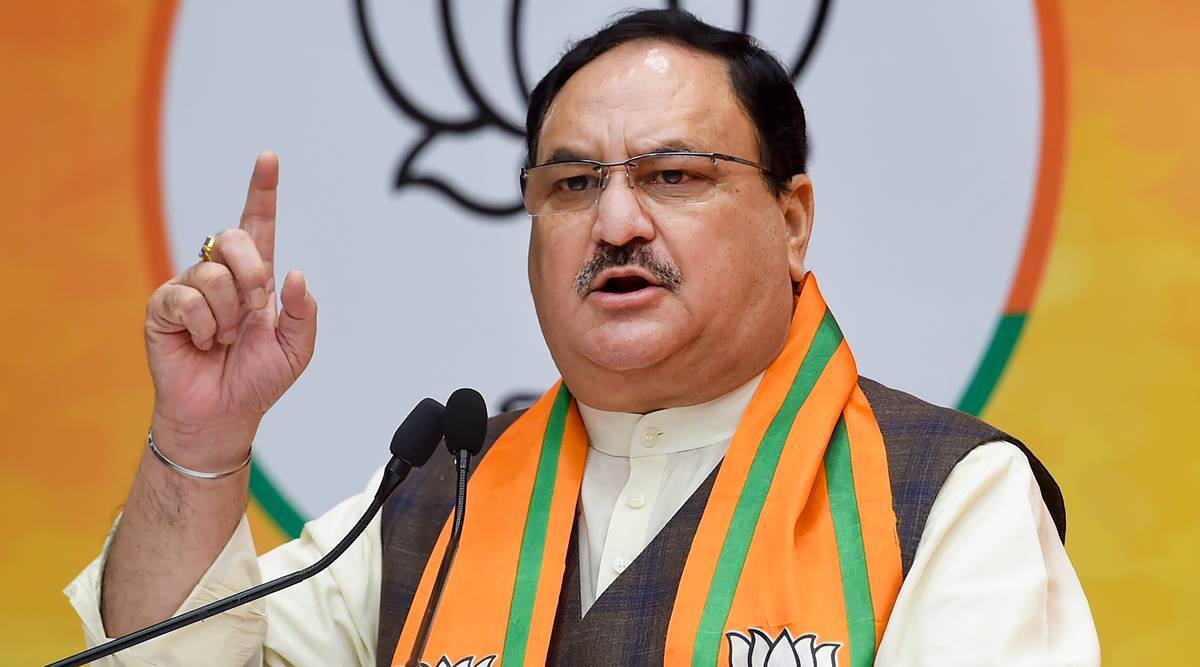 Days before the monsoon session of Rajasthan Assembly is set to begin, a factional tussle within the Rajasthan BJP has come to light, with senior party MLA Kailash Meghwal, who is a known supporter of former Chief Minister Vasundhara Raje, launching a scathing attack on the state's leader of opposition Gulab Chand Kataria.
In letters written to state BJP president Satish Poonia and the party's national president JP Nadda, Meghwal — a former Speaker of the Rajasthan Assembly who has held ministerial posts in the state and central government — has said that he will move a censure motion against Kataria in the meeting of BJP MLAs.
Reacting to the letter of Meghwal, BJP national general secretary and state in-charge for Rajasthan, Arun Singh, said on Wednesday that such statements damage the party.
In his letter written to Poonia in this regard on September 4, Meghwal has also referenced a 10-page letter addressed to Nadda, where he has leveled multiple allegations against Kataria and said that the saffron party's electoral fortune has suffered due to Kataria's statements.
In his letters, Meghwal has said that the main reasons for bringing the censure motion against Kataria are his statements on Maharana Pratap and Lord Ram which resulted in harming the BJP's fortunes in the last three by-elections.
In the letter to BJP president Nadda, Meghwal has said that Kataria had a long-running feud with former MLA and MP from Rajsamand, the late Kiran Maheshwari, whose death necessitated the by-elections in Rajsamand Assembly constituency earlier this year.
"Kataria ji and his supporters never lose an opportunity to insult Kiran ji. They resort to several methods to harass and insult, including by distributing anonymous pamphlets written in explicit and dirty language," says Meghwal in the letter written to Nadda.
Meghwal claims that in a meeting in Udaipur where he was present along with Kataria and his supporters, Maheshwari was moved to tears by the insulting, shameful, abusive and lowly language used.
"Kiran ji's daughter Deepti was in the race for the ticket for Rajsamand and Kataria ji opposed her in every way but despite that the ticket was given to Dipti. Kataria ji hatched a conspiracy to defeat Deepti and a part of it was the insulting sentence against Maharana Pratap in his speech," the letter adds.
During the run-up to the by-elections, Kataria had said in his speech, "Did a mad dog bite Maharana Pratap that after leaving his capital and home, he had to move to hillocks, crying?" a statement which resulted in protests by Rajput outfits.
In his letter, Meghwal claimed that the winning margin in Rajsamand for Deepti Maheshwari came to 5,310, considerably lower than previous elections, due to Kataria's statement.
"Under his protection, misappropriations to the tune of lakhs and crores of rupees take place in distribution of party posts and tickets. In political circles and in public there are talks about how the opposition is being unsuccessful in effectively raising issues related to problems faced by the public and matters of their welfare in the Assembly," Meghwal has said in his letter, blaming the leader of opposition Kataria.
He also cites several incidents starting from the 1970s to level allegations of incompetence and vindictiveness against Kataria, to say that the leader of opposition conspires to bring down his rivals in the party.
In wake of Meghwal's letter, Kataria issued a statement saying that he will accept whatever decision the party takes on the subject, and refrained from speaking on it further.
However, some BJP leaders expressed their support for the leader of the opposition.
"We, the members of the legislative party, are fully satisfied with the working method of Kataria ji. I am fully hopeful that let alone accept any such censure motion, the party MLAs will not even hold discussions on it," said BJP deputy leader of opposition Rajendra Rathore, in support of Kataria.
The Indian Express reached out to Meghwal but he refused to comment on the issue.
While BJP state president Poonia said that he will comment on the matter only after consultation with senior leaders, BJP national general secretary and state in-charge Singh, who visited Rajasthan on Wednesday, said that such statements do damage the party.
"Yes, if there are such statements made, they result in damaging the party. Since the past few months we are taking cognisance of every statement and noting them. At the right time, the party will keep in mind such people, whose statements harm the party. People should know that. Whenever such statements appear, the party is not going to keep it in cold storage," Singh told reporters on Wednesday.
He added that he had heard about Meghwal's letter and one should not think of himself but for the party.
"I have heard about it. I will definitely speak on this. He is a very senior person. But one should keep this in mind that the party is above all and the party's interests shouldn't suffer. There are lakhs of workers who have not got anything but are always working for the party. Those who have got posts such as that of MLA, MP, when such people speak then the workers do feel hurt. One should not think about himself but about the party," said Singh.
An MLA from Shahpura in Bhilwara district, the 87-year-old Meghwal has been a multiple-time legislator, MP and minister along with being the senior-most member of the Rajasthan Assembly. Meghwal is a known loyalist to Vasundhara Raje.
Earlier this year, Meghwal was among the 20 MLAs loyal to the former Chief Minister who had written to the state BJP president, alleging bias in Assembly proceedings. Amidst reports of the growing say of the BJP central leadership in state matters and Raje missing from several programmes of the Rajasthan BJP, supporters of the former Chief Minister have in recent times floated parallel outfits declaring support for her.
Her supporters have also been vocal, often issuing statements to assert that she is the tallest leader of the party in Rajasthan.
State BJP president Poonia, leader of opposition Kataria and deputy leader of opposition Rathore are all known to be from the anti-Raje camp in Rajasthan BJP.
While the BJP has attacked the Congress over the tussle between the respective factions of Chief Minister Ashok Gehlot and former deputy chief minister Sachin Pilot, the Congress has hit back by saying that the BJP itself is a divided force with multiple leaders eying the chief ministerial post.
The monsoon session of the Assembly is set to start from Thursday.
Source: Read Full Article