'While the Budget would be growth-friendly, it would not come at the expense of an increase in the fiscal deficit.'
On the eve of the Union Budget 2023-2024, Anand Rathi, founder and Chairman, Anand Rathi Group, below, tells Prasanna D Zore/Rediff.com, "2022 was marked by high inflation and moderated economic expansion. While the inflation rate has decreased significantly, growth concerns continue. In light of this, we anticipate the Budget to be growth-friendly."
Would the Budget be just another Budget or do you expect anything special?
With most indirect taxes now falling under the purview of the GST Council and policy announcements by the Union government becoming a year-long process rather than an event during the Union Budget, the Budget has lost its earlier event effect.
However, announcements on the size of the Budget, allocation of funds across schemes and sectors, rates of direct taxation, and the size of the fiscal deficit and market borrowing, the Union Budget still carries a great deal of weight, and this year will likely be no exception.
2022 was marked by high inflation and moderated economic expansion. While the inflation rate has decreased significantly, growth concerns continue.
In light of this, we anticipate the Budget to be growth-friendly. Specifically, we would anticipate an increase in budgetary allocation for public sector investment, an increase in incentives for the corporate sector to increase investment through schemes like PLI (production-linked incentives), and efforts to reduce the cost of capital.
Overall, we anticipate a Budget focused on growth and investment this time around.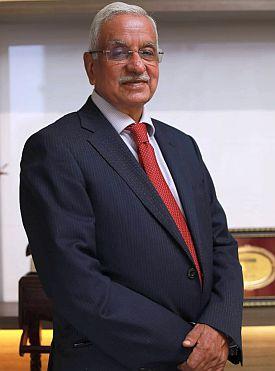 Would the government be tempted to present a populist Budget keeping the 2024 elections in mind? If yes, how would it balance the fiscal deficit and economic growth math?
Identical concerns were expressed in advance of the 2019 general election. However, instead of adopting a populist approach, the Union Budget opted for fiscal consolidation. Therefore, the government's track record does not suggest that the Budget will be particularly populist.
In addition, it is widely believed that urban demand is currently performing significantly better than rural demand. Therefore, the Budget is likely to place a greater emphasis on boosting rural demand, which could be misconstrued as populist measures.
We believe that while the Budget would be growth-friendly, it would not come at the expense of an increase in the fiscal deficit.
What are your major expectations from the finance minister? Any sops for the Indian middle class?
Considering that 65 per cent of Indians reside in rural areas, measures aimed at boosting rural demand would also benefit the majority of the middle class.
In addition, it is anticipated that the standard deduction for personal income tax will be increased and the tax brackets will be reworked in 2023 due to the high rate of inflation.
Source: Read Full Article