The BSE's arm Asia Index has announced Wipro will replace Bajaj Auto in the 30-share Sensex.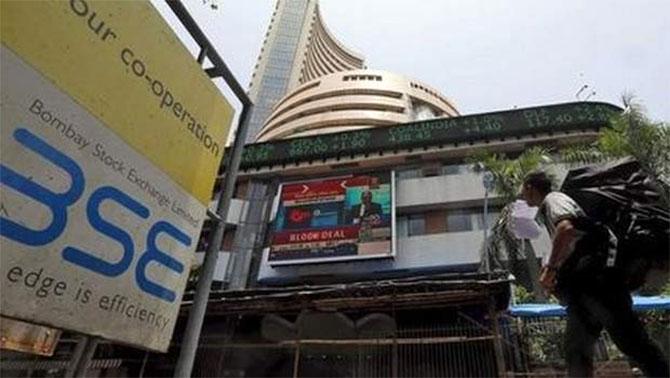 The move is part of a semi-annual rebalancing exercise and will take effect when the market opens for trading on December 20.
On account of the rejig, Wipro will see buying by passive funds to the tune of Rs1,300 crore, while Bajaj Auto will see selling of Rs 636 crore, estimate analysts.
Why does this happen?
Insight provider Brian Freitas, who publishes on Smartkarma, says passive assets tracking the Sensex are worth around Rs 86,650 crore ($11.7 billion).
In addition, there are a lot of actively-managed domestic equity mutual funds (MFs) benchmarked to the Sensex.
"These funds will be trading the rebalance to align their portfolios to the index but they could trade ahead of the rebalance or after the new index composition is effective," says Freitas.
When it comes to exchange-traded funds (ETFs), there are several in the domestic and overseas markets benchmarked to the Sensex.
In India, the largest is SBI ETF Sensex, which has assets under management (AUM) of Rs 62,022 crore ($8.4 billion).
In the overseas market, the largest ETF is the iShares ETF, listed in Hong Kong.
It has AUM of Rs 764 crore ($103 million).
The quantum of buying and selling that is required on account of any index rebalancing also needs to be looked at from the prism of daily volumes in the counter.
Freitas says Sensex-tracking schemes will need to buy 2.5 days of the average daily volume of Wipro and sell 4.5 days of the average daily volume of Bajaj Auto to implement the rebalancing.
In terms of delivery-based volume, the impact is higher at 8.2 days for Wipro and 8.9 days for Bajaj Auto.
The higher the number of days, the greater could be the impact on the stock price.
So is there any trade on account of the latest Sensex rebalancing?
In the run-up to the announcement, Freitas had recommended selling Bajaj Auto and buying Hero MotoCorp.
He says one can look to cover some positions but "still leave the trade open in expectation of a further leg lower".
On the other hand, he says, one can look to buy Wipro and sell its smaller peers Mindtree and Mphasis, which have had huge rallies over the last few months.
Photograph: Danish Siddiqui/Reuters
Source: Read Full Article