These cities are first finishing low-value projects — these are usually easier to complete — and the large-value one may still be on hold.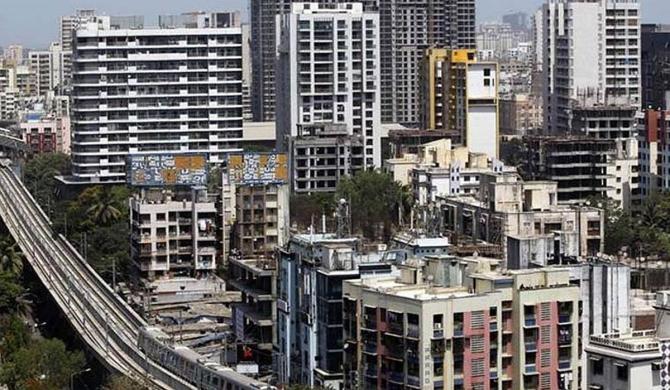 To give an impetus to 'Digital India', Prime Minister Narendra Modi had in 2015 announced the smart city mission.
The primary objective of the government was to develop 100 smart cities within five years.
While the first crop of smart cities was to have been ready by later this year, others were to be developed by 2022-23.
But India seems to be falling behind on the timeline.
The government had in January 2016 shortlisted 20 cities for development as smart ones in the first round.
These were followed by 13 in May 2016 and 27 in September 2016.
In 2017, 30 more cities had been commissioned for the smart city programme, and 10 were given the tag in 2018.
A Business Standard analysis shows that project have not been completed in any of the 100 'smart' cities.
The work has picked up only in the last two years, and the average completion rate for projects is 46 per cent.
Nearly 29 of the 89 cities for which data are available have been able to finish less than 30 per cent of their tendered projects — 14 of these have completed less than 20 per cent.
Besides, looking at project completion alone might be erroneous.
A further examination of the Smart Cities dashboard reveals that these cities are first finishing low-value projects — these are usually easier to complete — and the large-value one may still be on hold.
Data indicate that while the government has finished 2,739 of the 5,966 tendered projects under the system, the value of completed projects is just Rs 46,803 crore.
In contrast, the tendered projects had a value of Rs 1.79 lakh crore.
So, while the average value for a tendered project was Rs 30.2 crore, the average value of completed projects is just a little more than half, at Rs 17.1 crore.
Hence, only a fourth of the money has been utilised by smart cities.
Data reflect that the 30 cities commissioned in 2017 have a higher average project spending than the cities commissioned in 2016.
While the average value per tendered project in 2016 was Rs 32.2 crore, only Rs 16.9 crore worth of work per project has been completed.
In contrast, while the average value per project in 2017 was Rs 29.5 crore, the average value of projects completed from this lot has been Rs 20.3 crore.
Besides, only nine of 89 cities have spent over 50 per cent of their total tendered project value, and just 31 have spent more than a quarter of their funds.
Even though cities have been able to utilise over 90 per cent of the funds available from the central government, utilisation from state government funds remains a paltry 50 per cent.
The states also lag the central government in terms of fund transfers.
Although both entities had promised Rs 500 crore worth of transfer each to the special-purpose vehicle, the central government has transferred 25 per cent more than the state governments.
With larger projects yet to be completed, India may not meet its 2022-23 target for developing 100 smart cities.
Image used for representation purpose only.
Photograph: PTI Photo
Source: Read Full Article