Extreme weather events and disasters have been on the rise in the region.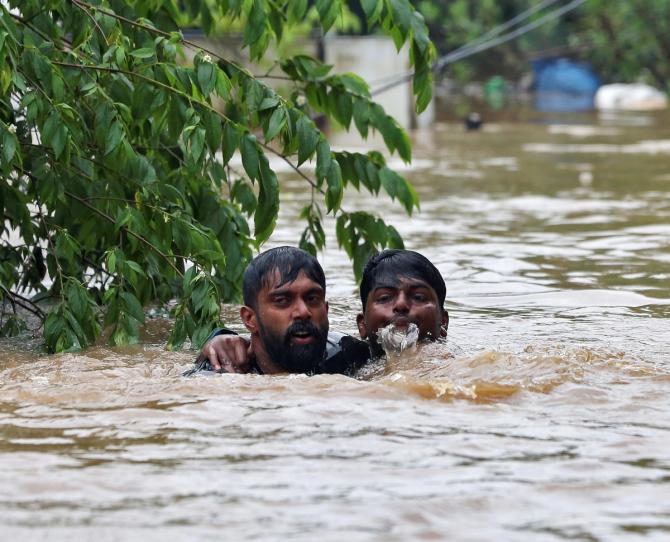 A range of natural disasters displace millions of Indians each year.
An analysis of data from the Geneva-based Internal Displacement Monitoring Centre (IDMC) shows that Internal displacement in India was 2.5 million in 2022.
The average displacement in the country in the last seven years has been over 3 million annually.
This means that as many people as currently reside in Bhopal are displaced by natural disasters every year in India.
An internal displacement refers to each new forced movement of persons within the borders of their country recorded during the year because of a disaster.
Natural disasters can include floods, epidemics and weather-related phenomenon, which affect people's ability to continue in their place of residence.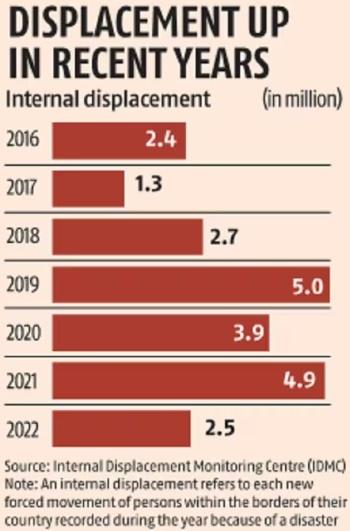 The number of displaced people in India has ranged between 1.3 million-5 million in the last seven years, for which data was collated (see chart 1).
There have been similar displacements due to natural disasters in neighbouring countries including Afghanistan, Pakistan (which saw floods last year), and others in the South Asia region.
Extreme weather events and disasters have been on the rise in the region.
Data from EM-DAT, a database on international disasters, shows over 900 disasters have struck the region since 2001, a figure higher than the disasters for the entire century before (see chart 2).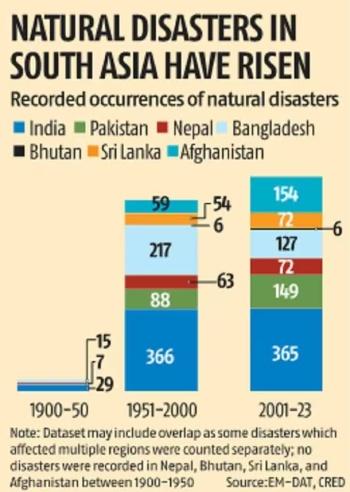 'Floods triggered 90 per cent of the region's disaster displacements in 2022. All countries recorded flood displacement, but Pakistan, India, and Bangladesh were the most affected,' said the IDMC's 2023 Global Report on Internal Displacement.
The May 2023 report noted that South Asia's changing weather patterns are making the monsoon rains more unpredictable.
Better forecasting and early warning systems would be important as would flexible response planning, it added.
Feature Presentation: Rajesh Alva/Rediff.com
Source: Read Full Article