India has substantially increased its crude oil imports from the US, with the country's share in India's crude basket hitting a record 14.3 per cent in December, commerce ministry data showed.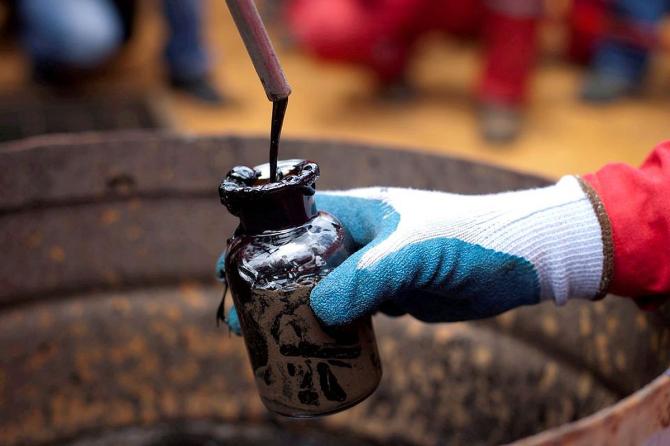 While Russia remained the top source of crude oil with a share of 21.2 per cent in December, India reduced its dependence on Iraq (16.9 per cent), UAE (6 per cent) and Kuwait (4.2 per cent) to accommodate more crude imports from the US.
In December, crude oil imports from the US shot up 93 per cent to 3.9 million MT.
Till FY17, India didn't import any crude oil from the US.
During the Trump presidency, India started buying crude from the US to address Washington's complaint about the trade surplus New Delhi enjoys.
President Trump, who pursued an "America First" approach, had been vocal about the perceived high tariff walls that India put and often called out the country terming it "tariff king".
India continued the high level of crude oil imports from the US even under the Biden administration.
In FY18, the share of crude imports from the US was just 0.7 per cent of total imports of the commodity for India.
It gained pace quickly touching 4.8 per cent in FY20 and 9 per cent by FY21.
While the share of crude imports from the US touched double digits for two consecutive months after Russia invaded Ukraine in February last year, it quickly started dissipating, touching a low of 2.6 per cent in May, as India ramped up crude oil imports from the sanctions-hit Russia that offered it at a steep discount.
In August last year, Business Standard reported that India has slashed crude oil imports from the US (5.4 per cent share) in the June quarter of FY23 to 3.4 million MT from from 4.4 million MT during the same period a year ago.
From June onwards, crude oil imports from the US started picking up, touching double digits in December.
India has been under severe pressure from the Western countries to not buy crude oil from Russia and join the price cap advocated by the G7 countries.
However, India has repeatedly defended its right to import cheaper crude oil citing public interest.
In December last year, External Affairs Minister S. Jaishankar asserted that New Delhi's procurement was just one-sixth of the European purchase in the last nine months, in comments that came as a G7 price cap on Russian crude at $60 a barrel came into effect.
At a media briefing after holding wide-ranging talks with visiting German foreign minister Annalena Baerbock, Jaishankar also noted that Europe can't make choices to prioritise its energy needs while asking New Delhi to do something else, asserting that discussions between India and Russia to expand the trade basket started much before beginning of the Ukraine conflict.
Source: Read Full Article