Shailajanand Mishra lists The Top Videos of the Week! Take a look.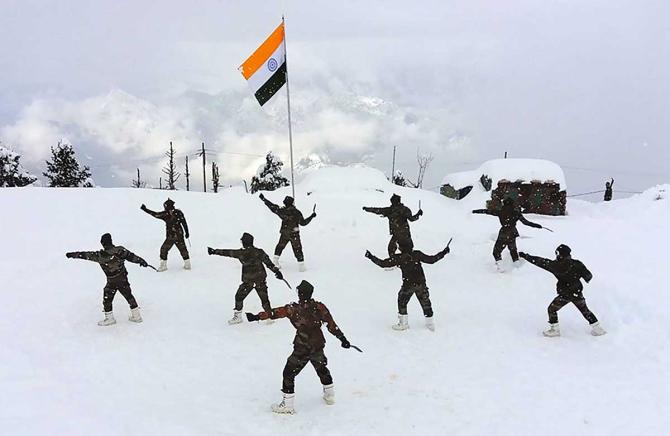 Every week is full of newsworthy events. And we make sure we bring you the most interesting ones, with a special twist.
These videos are chosen by you, through your likes.
So if you'd like to see your favourite video on our weekly round-up, please make sure you like them on iShare.
A park visit for Jeetendra and grandson
Date: January 7
Location: Mumbai
Why do we love our grandfathers?
Because they pamper us to bits.
Like veteran actor Jeetendra did recently in Mumbai.
He was spotted in a park near his home, playing with his grandchild.
Bizarre flouting Covid norms
Date: January 8
Location: Ahmedabad
Pet parents love their pets. And will go all out to show their love.
Last week, a pet parent in Ahmedabad threw a lavish birthday party for his dog Abby.
According to the police, approximately Rs 700,000 was spent on the event and the videos went viral on social media.
What got their goat was the fact that certain guests were disdainfully flouting COVID norms at a time when cases are rapidly increasing across the country. Three people have been arrested for this offence.
Soldiers do the Khukuri dance… on snow
Date: January 9
Location: Kupwara
It's a dance that symbolises courage and bravery.
And it uses the khukri, the dreaded weapon of the fierce Gorkha warriors as a prop.
Despite the difficult conditions, soldiers of the Indian Army performed this dance on the snow-clad ranges of the Tangdhar sector in the Kupwara district of Jammu and Kashmir.
It is symbolic of the fact that, however challenging the situation, the Indian Army will always perform its duty.
Police rescue drowning woman
Date: January 10
Location: Mumbai
A shout-out to the Mumbai's coastal police and the Colaba police for a job well done.
A woman tourist, who was out on a boat near the Gateway of India on January 9, fell into the water after a strong ocean current rocked her boat.
Quick rescue efforts saved her life.
Hindu family maintains mosque
Date: January 10
Location: Barasat
Standing out as a symbol of communal harmony, Partha Sarthi Basu and his family have been taking care of a mosque for over 50 years.
The Amanati Masjid is part of West Bengal's Barasat, which is about 25 km from Kolkata. It attracts hundreds of devotees.
Every year, the Basu family breaks bread with Muslims during Ramzan.
Taking care of the mosque is a holy task for them and they hope it will inspire their fellow citizens to maintain peace, love and harmony in society.
'Kadaknath' chicken reaches Kashmir
Date: January 11
Location: Srinagar
Have you heard of the Kadaknath?
It's a chicken that is black in colour — yes, including the meat.
The Kadaknath — which is also known as the Kali Masi — was geo-tagged in 2018 after a fierce battle in which Madhya Pradesh won and Chhattisgarh lost.
Its meat is said to be nutritious, high in protein and low in fat, which is why it is one of the most expensive chicken breeds in the world.
Now, two engineering students have decided to breed it in Kashmir in a venture that they hope will create a new avenue of employment in the valley.
Cop nabs thief in filmi style
Date: January 13
Location: Mangaluru
A cop leaps out of his police vehicle.
A lengthy thrilling chase ensues.
The cop yells out warnings, asking the culprit to stop.
He doesn't.
But the cop's determination is stronger and the mobile thief is caught.
Take a look:
Techie turns dairy farmer
Date: January 13
Location: Jammu
As an IT professional, Abineesh had a cushy corporate job.
He chose to become a dairy farmer in Jammu.
He has bought high milk-yielding cows and uses modern automatic milk collecting machines, coolers and automatic bottling machines which he has bought at 50 per cent subsidy from the government.
His aim is to generate employment and he plans to start a cooperative society soon that will help other dairy farmers in the area.
Feature Presentation: Ashish Narsale/Rediff.com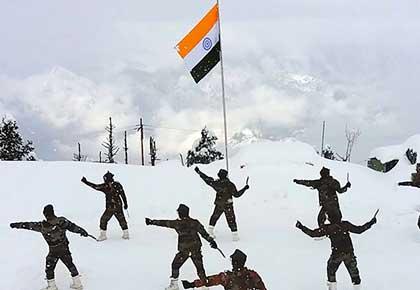 Source: Read Full Article