It is the largest funding round for a private Indian space technology company in the country.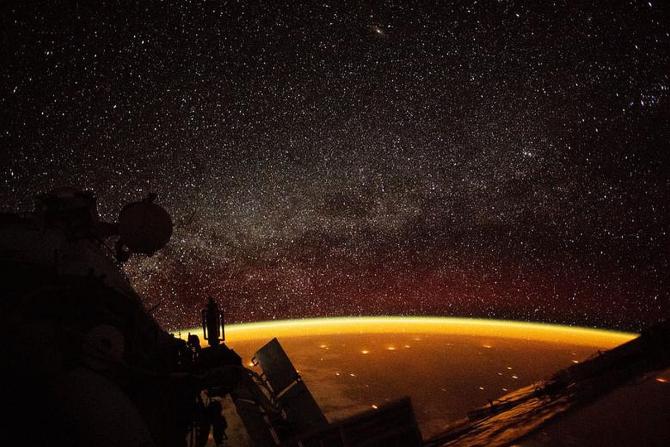 Billionaire and Mahindra Group chairman Anand Mahindra along with top Silicon Valley investors Naval Ravikant and Balaji Srinivasan are backing space tech start-up Agnikul as part of a new funding round.
Chennai-based Agnikul said, on Thursday, that it has raised $11 million in Series A funding round led by Mayfield India.
It is the largest funding round for a private Indian space technology company in the country.
Existing investors pi Ventures, Speciale Invest and Artha Venture Fund also invested in this round.
The round also saw participation from Beenext, Globevestor, LionRock Capital. Other prominent angel investors, which have invested include Nithin Kamath, Abhishek Singhania, Aarthi Ramamurthy and Sriram Krishnan, Anicut Angel Fund and LetsVenture.
The funds will be deployed to strengthen and build robust technology infrastructure.
The firm would also use the capital to expand ground testing and build a world class team.
The company said this would help it become India's first private player to launch satellites in space.
"In these difficult times for humanity as a whole, we are thankful to be able to find excitement, as our investors continue to reaffirm their confidence in our strategy of democratizing small satellite launches," said Srinath Ravichandran, co-founder and CEO, Agnikul.
"We are thankful to have ISRO's guidance and happy that the Government is enabling private space tech ventures.
"With this support from the Government and investors, we look forward to an exciting next step for our company and in the process, simplifying access to space."
Agnikul was founded in 2017 by Srinath Ravichandran, Moin SPM and Professor SR Chakravarthy (from IIT Madras). It is building India's first private small satellite launch vehicle- Agnibaan, a rocket that enables plug-and-play configuration and is capable of carrying up to 100 kg of payload to low Earth orbits.
This on-demand rocket can be fully customized to the customer's needs at an affordable cost.
Agnikul's diverse team of rocket scientists, engineers, and investors are working on the vision of making space accessible and affordable.
The IIT Madras incubated start-up is looking to complete its first mission sometime next year.
"In the next two years we want to perfect getting to orbit. This is a large effort by itself and we are keeping our focus to just this for now," said Moin SPM, co-founder and COO, Agnikul.
"We are proud to be building from India and we will continue to strategize on efficient realisation techniques such as 3D printing to build world class space technology in India."
Earlier this year, Agnikul successfully test fired the world's first 3D printed rocket engine – Agnilet.
This higher stage semi cryogenic rocket engine is unique because it is completely 3D printed in one run as a single component.
Agnikul said it is the only company in the world that has designed a semi cryo rocket which can be built fully using 3D printing technology.
"Agnikul is democratising access to space for the small satellite market, which is largely underserved globally," said Vikram Godse, managing partner, Mayfield India.
"For these customers, this is a game changer as they now have zero wait time and can control their own mission, all at an affordable cost."
In December 2020, Agnikul became the first space start-up to sign an agreement with Indian Space Research Organisation (ISRO) under the newly announced IN-SPACe initiative to have access to the space agency's expertise and its facilities to build Agnibaan.
"This funding is a strong validation for the opportunity in global private space and the potential to build deep-tech companies from India for the world," said Vishesh Rajaram, managing partner, Speciale Invest.
With India allowing private companies to operate within the premises of ISRO, this is expected to create huge opportunities for the country's fledgling aerospace start-ups.
These could range from building and launching rockets and satellites to providing space services commercially and even being part of planetary exploration missions, say industry insiders.
Valued at around $7 billion, the Indian space industry is just around 2 per cent of the global market that stands at around $360 billion.
According to a report by consulting firm PwC and Antrix Corporation, the Indian space sector has the potential to become a $50 billion industry, growing at a compound annual growth rate or CAGR of 48 per cent over the next five years.
With additional inputs from PTI
Image used for representation purpose only.
Photograph: Reuters
Source: Read Full Article