On January 23, the N D Modi government named 21 uninhabited islands in the Union Territory of Andaman and Nicobar after recipients of Param Vir Chakra, the country's highest wartime gallantry award.
The first uninhabited island numbered 'INAN370' in North and Middle Andaman was named after Major Somnath Sharma.
'INAN370' will now be known as 'Somnath Dweep'. Major Somnath Sharma was the first recipient of the Param Vir Chakra.
Of the 21 islands, 16 are located in the North and Middle Andaman district, while five islands are in South Andaman.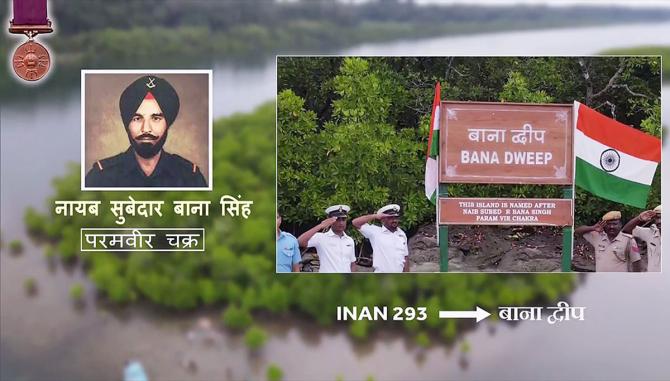 In A Nation Short Of Heroes, Let's Celebrate A Real One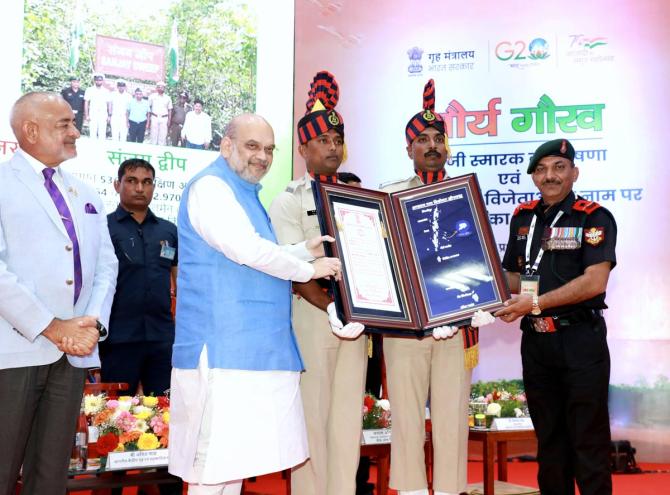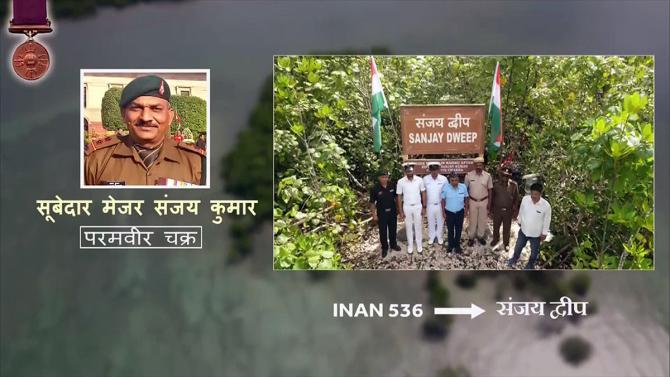 How I Was Awarded the Param Vir Chakra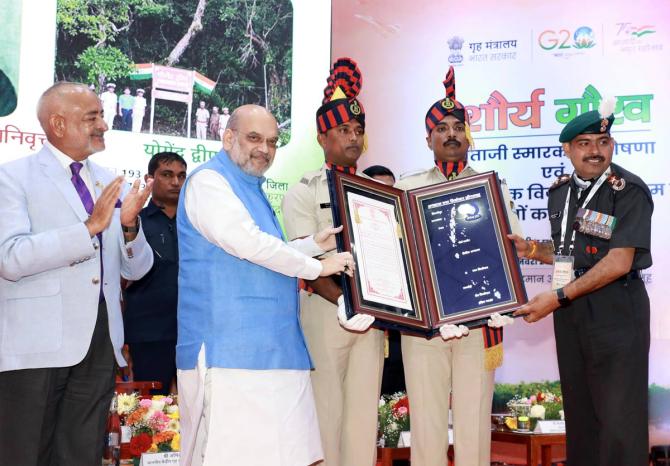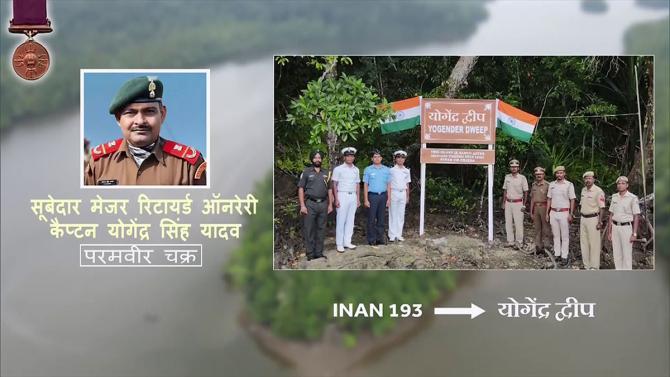 At 19, He Was Awarded the Param Vir Chakra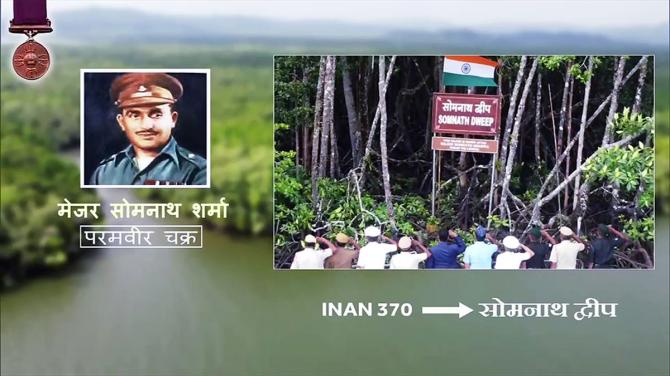 The Soldier Who Won India's First Param Vir Chakra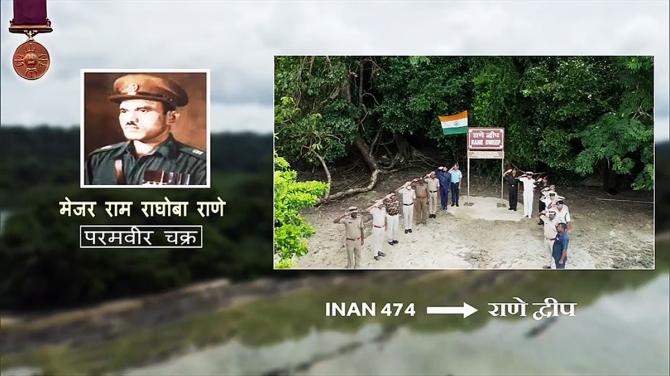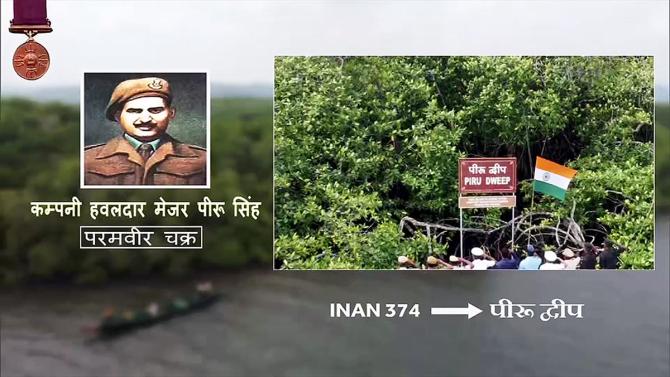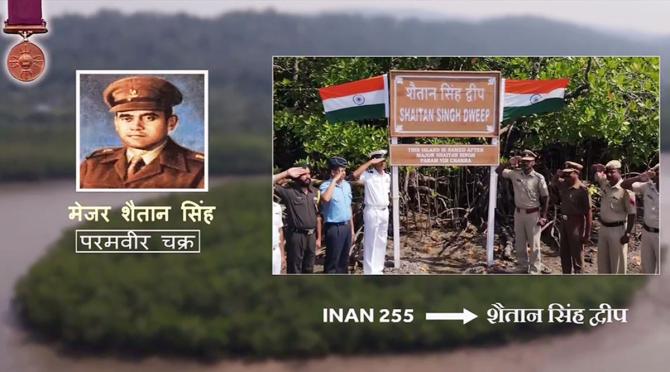 Why Every Indian Must Salute The Heroes of Rezang La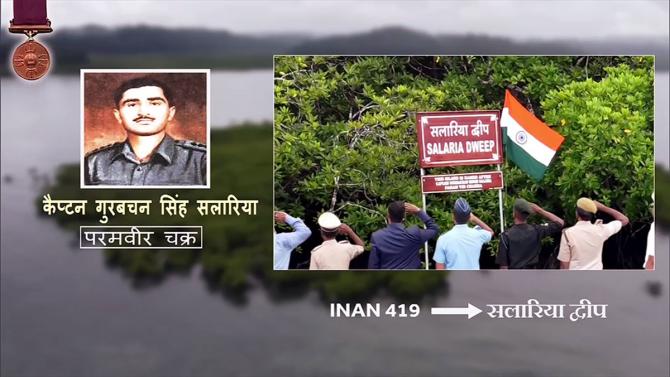 The Heroic Saga Of Joginder Singh
My Father, The Param Vir Chakra Hero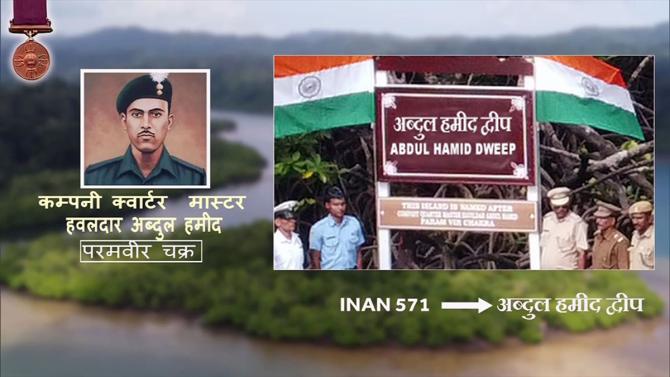 Param Vir Chakra Abdul Hamid, A Hero's Hero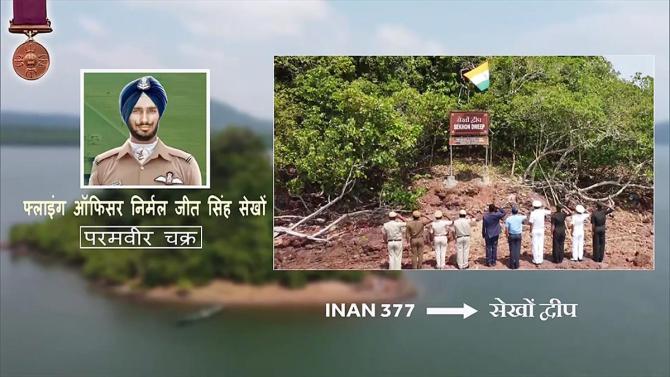 The Flying Hero of the 1971 War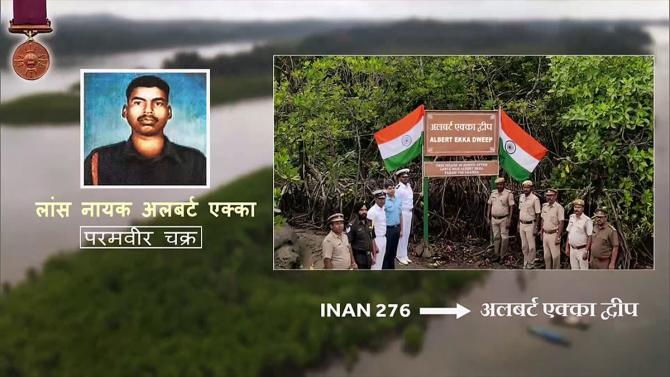 Remembering A 1971 War Hero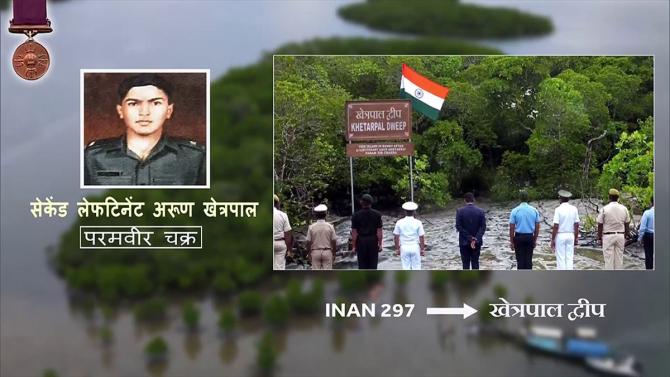 'Bahut bahaduri se lade aapke sahab'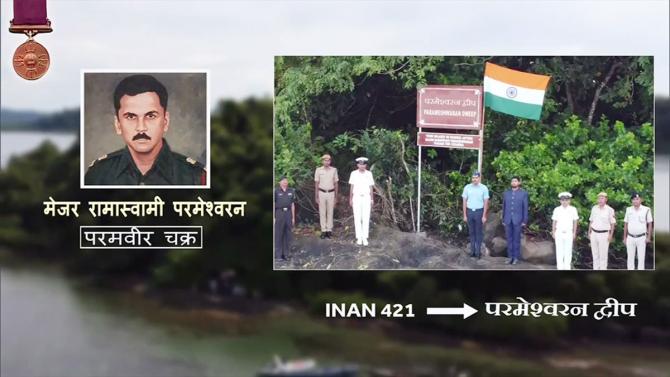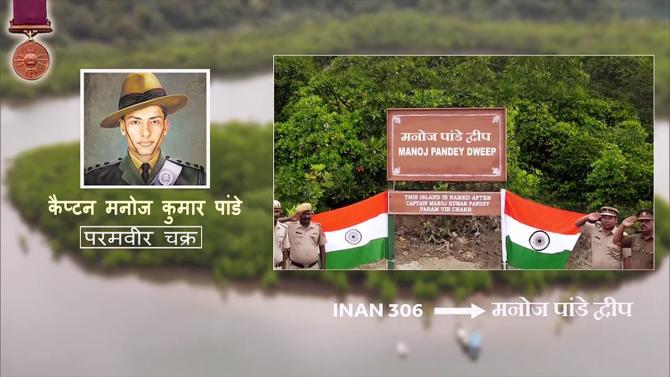 'Before he fell he told his men: Don't leave them'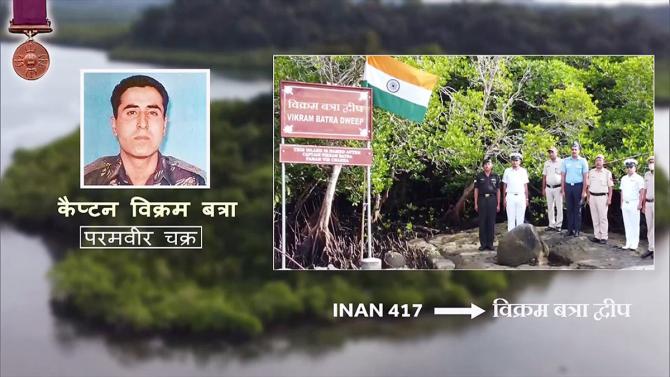 The Soldier Who Became A Legend
Photographs curated by Anant Salvi/Rediff.com
Feature Presentation: Aslam Hunani/Rediff.com
Source: Read Full Article