'We need to see more Indian Americans and people of colour hold elected office and serve in executive roles.'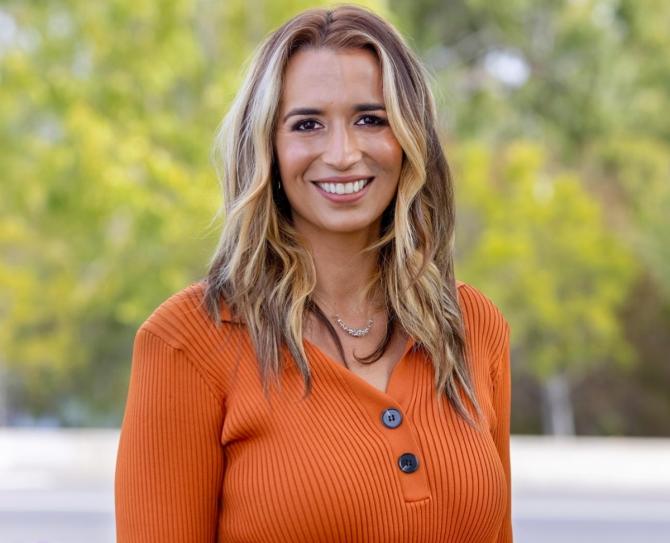 With the current mayor of Los Angeles, Eric Garcetti, being nominated as the US ambassador to India, his office may be filled by the daughter of an Indian immigrant.
Jessica Lall is running for the post; the primaries will be held in June and the elections in November next year.
A biracial woman of colour, Jessica has taken it upon herself to ensure that the spirit of LA endures for future generations.
"We need to see more Indian Americans and people of colour hold elected office and serve in executive roles," Jessica Lall tells Rediff.com US Contributor Abhijit Masih.
When and where did your father come from in India? How much Indian heritage and culture have you imbibed?
My father has been my champion since I was a child.
He taught me the importance of community service, perseverance and commitment.
He was born in New Delhi and received his degree in electrical engineering from IIT before immigrating to the United States when he was 21.
He attended graduate school in Texas and studied computer science. Then, he taught and conducted research before moving into management roles.
The older I get, the more I recognise how much my heritage plays a role in my life.
I had an Indian sangeet ceremony before my wedding and have made multiple trips to India, including with my husband and friends, to proudly share more of my culture with them.
I believe in the rich Indian cultural values of service to the community, innovation and working with others to find solutions that are so important in public service.
It is my honour to bring these values to this campaign.
I am also excited to now raise my daughter, Arya, with these same Indian traditions.
I look forward to shining a positive spotlight on my culture through my campaign for mayor of Los Angeles.
You have worked in the mayor's office earlier. What was your experience like? What are the issues that you want to correct within the system?
Following the Great Recession, I served in Mayor (Antonio) Villaraigosa's office as senior policy director for business development.
I brought a collaborative, tailored approach to this role that bridged the gap between city officials and existing and prospective local businesses.
I worked on a host of policies and solutions, including development and tax reform.
My experiences inside and outside of City Hall have uniquely prepared me to steer Los Angeles through the pandemic into a strong, equitable economic recovery.
I know when our local government needs to step up, and the times when it needs to step back, and clear the path for businesses to get back on their feet.
How difficult was it, as a biracial woman of colour, to step into active politics and run for office?
I'm running for mayor because I am an executive leader and coalition builder with a proven record of getting things done.
I have a bold vision for the future of Los Angeles and I am the only candidate running who has served as an executive leader.
I know I have the experience and track record to lead Los Angeles out of the multiple crises we now face. I hope that voters will compare my record of accomplishments with the other candidates and see that I will be ready to serve on day one.
That said, we know the reality of the representation of the Asian American community in US politics.
According to the Reflective Democracy Campaign, less than one per cent of US's elected leaders are Asian American despite the fact that we are six per cent of the population.
Specific numbers on South Asian elected leaders are hard to come by and elected executive leaders are hard to find.
I hope that my running for office and getting elected will show my community that we can and must play a bigger role in government to make sure our voices are heard.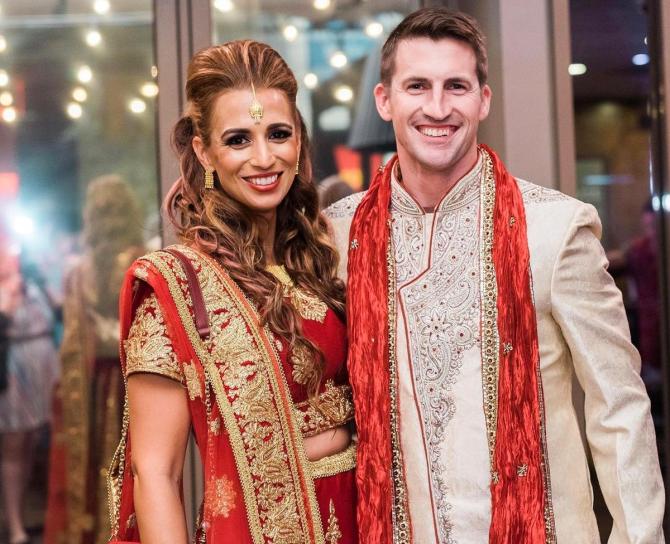 Eric Garcetti has been appointed ambassador to India. How would you rate his tenure as mayor of LA? What are your thoughts on his appointment as ambassador? Has LA benefitted in any way because of his new position?
Mayor Garcetti has delivered in many ways for the City of Los Angeles. When the pandemic hit, he set up COVID-19 testing and, later, vaccination sites to serve the city's residents.
Still, we have a long way to go on key issues, including solving homelessness.
I am ready to lead on that issue and begin implementing my seven-point homelessness action strategy (external link) on the first day that I serve as mayor.
India is a very important partner to the United States and Los Angeles.
If elected as mayor, I look forward to working with Garcetti in his role as ambassador to expand economic opportunities through trade delegations and share best practices for growing cities.
How would you set yourself apart from the long list of contenders for the mayor's office, a list that includes billionaires, Congresswomen, career politicians, etc? How confident are you about defeating them?
I'm different from any other candidate in this race.
I am a mom of a young child, a CEO and a coalition builder with a proven track record of getting things done.
I've spent my career working on our city's most pressing issues — from homelessness to housing to good jobs.
I currently lead an organisation of over 300 businesses and non-profits that works toward meaningful policy solutions for our city's challenges.
What's happening in our city is deeply personal to me. I'm raising a family in Los Angeles.
I lost my younger brother to mental health and addiction illnesses. I see his story in the eyes of too many people living on the streets in Los Angeles.
I firmly believe that a tent is no place to get better. I treat the suffering that's happening in our communities as personal and will respond with the urgency that this crisis requires.
As to the pathway to victory, we are going to see an unprecedented voter turnout in the 2022 local races.
Data suggests that this race is wide open, so I'm incredibly optimistic. We are building a new coalition of people, many of whom are getting involved in local elections for the very first time.
How has been the campaign so far? How are you reaching out to people? What are the specific issues you are planning to address?
We are running a people-focused campaign that is about connecting with Angelenos from every corner of this great city.
I am so energised by my conversations with voters, hearing about their experiences and sharing my message.
I'm fundraising right now so that I can reach more voters in the coming months.
As I described, homelessness is my top priority, but I am also focused on leading an equitable economic recovery from the pandemic that will prioritise those that have been most impacted — including people of colour, women and working parents.
We also must address public safety as we see rising violent crime and our housing shortage that has made living in the city unaffordable for too many people.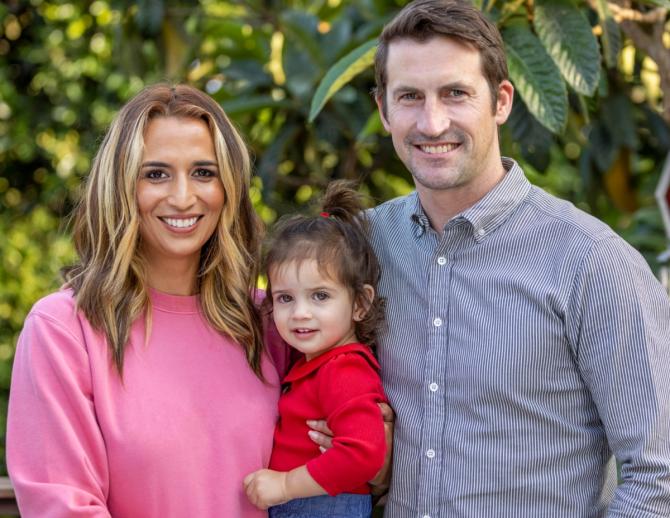 Homelessness seems to be a key issue in LA and has been a bane for the previous mayor. What solutions are you offering?
Homelessness is the issue of our time in Los Angeles.
Despite good intentions, our government institutions have failed to adequately address the crisis.
We have more than 40,000 homeless people in our city and that number continues to grow.
As mayor, I will bring aggressive, informed and consistent leadership to this crisis and establish a comprehensive, citywide strategy so that everyone's working together, towards shared outcomes.
When I announced my candidacy for mayor, I unveiled my seven-point homelessness action strategy that takes a holistic look at the crisis by establishing a citywide strategy, planning for a full spectrum of housing types, evaluating the creation of our own public health department to deliver mental health services and addressing the legal implications of how the city manages its sidewalks, streets, parks and other shared public spaces.
Los Angeles has studied and analysed its problems for years. What we need now is a bold leader that will put ideas into action.
Indian Americans may not possess a big piece of the pie, but would support one of their own. What issues would they want you to amplify? What message would you have for them?
My dad is an Indian immigrant that came to America to pursue his education.
One generation later, his daughter is running for mayor of the second-largest city in America.
I am so proud of that fact, but I also know that so much more needs to be done. Representation matters.
We need to see more Indian Americans and people of colour hold elected office and serve in executive roles.
We are at our best when a variety of voices are at the table, guiding policies that reflect our communities.
I've spent my career building coalitions and inviting new voices into the conversation.
That's exactly the approach I will take as Los Angeles's next mayor.
Feature Presentation: Rajesh Alva/Rediff.com
Source: Read Full Article