Purnendu Maji and Srinivas Bhogle list IPL 2021's 50 Most Valuable Players up to Game 29.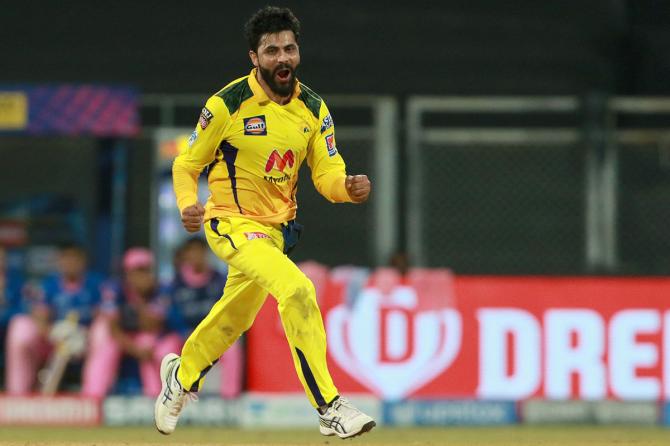 There's a question mark about how IPL 14 will go in the days and weeks ahead. But it has already thrown up its fair share of surprises.
The top three places are currently occupied by left-handers. Ravindra Jadeja tops the list with a MVPI of 372, more for his attacking batting than his reliable bowling.
Shikhar Dhawan (MVPI of 368) is second, because he has scored the most runs, and at a faster clip than before.
And Moeen Ali (348) is third! Last year he was just hanging around in the RCB dugout.
Chris Morris is a surprising fourth, chiefly because he has bagged a lot of wickets, and Harshal Patel (339) is fifth because he has bagged the most wickets.
The table below tells a lot of stories. Here are some more: English players are outperforming the Australians; Hardik Pandya isn't even in the top 50; Jasprit Bumrah and Virat Kohli, given their lofty standard, aren't finding enough wickets or runs; Bumrah and Shami have together captured just 14 wickets, while Harshal Patel and Avesh Khan have captured 31 wickets!
Finally, the highest paid players haven't contributed sufficient value.
Look at the Paisa Vasool Index (PVI) column: A PVI of over 3000 suggests that the player is probably overpaid.
To be sure, many factors determine a player's price, and the auction frenzy adds to the extreme price irrationality.
Best performing players so far at IPL 2021 (after Match 29 ending May 2, 2021)
This analysis is based on the first 29 matches of the current IPL, and as on the morning of May 2, 2021.
IPL 2020
POINTS TABLE
IPL 2020: TURNING POINTS
IPL 2020: STAR PERFORMERS
This analysis is based on the first 21 matches of the current IPL, and as on the morning of April 27, 2021.
Feature Presentation: Aslam Hunani/Rediff.com
Source: Read Full Article