Argentina is making capital use of its World Cup win.
Its diplomats and officials are quick to present world leaders with jerseys autographed by soccer star and Argentina's World Cup-winning captain Lionel Messi, much to the recepient's delight.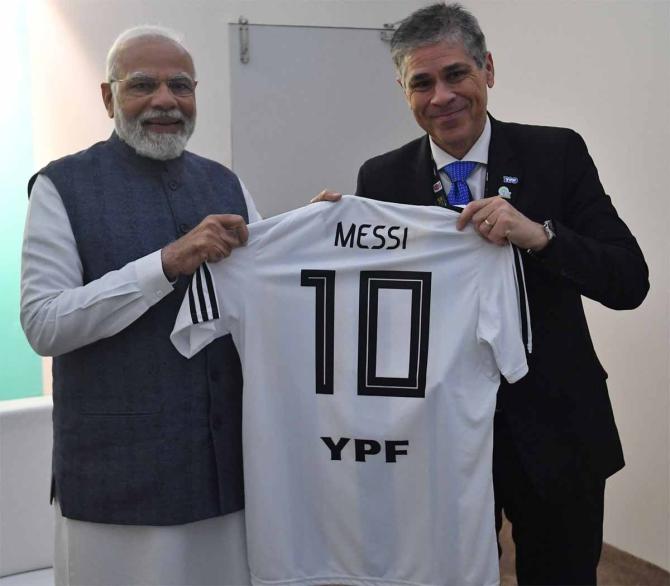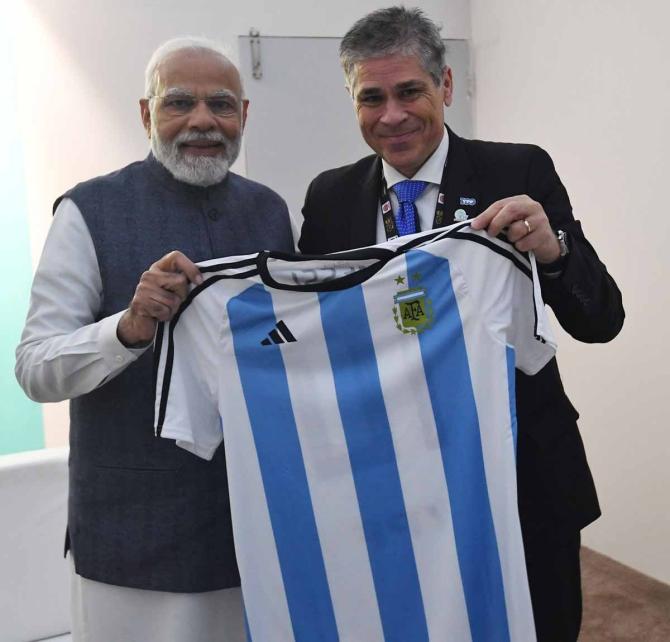 There is no record of Prime Minister Modi or the EAM having played soccer in their youth, but their glee at receiving the Messi memento is evident.
Source: Read Full Article