Former England cricketer Arran Brindle combined with her son to put on a match-winning partnership in a men's club match.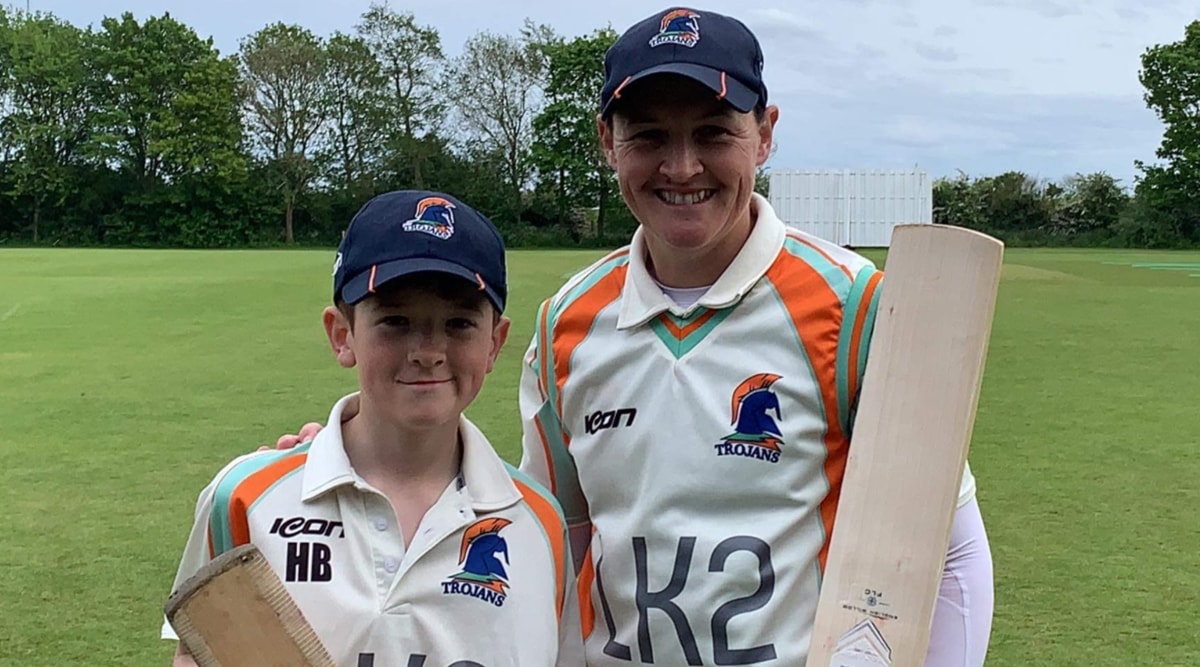 Former England cricketer Arran Brindle added a new chapter in her trailblazing run, adding an unbeaten 143-run opening partnership with her 12-year-old son Harry Brindle in a men's club match.
Batting for the Owmby CC Trojans against Nettleham Cricket Academy XI in the Lincoln and District League, the mother-son duo chased down the target of 142 on Sunday.
Brindle has 2,852 runs in 134 international appearances for the England women's team and was a three-time Ashes winner. But there have been other ways she is known to have made history.
She made her entry into international women's cricket, under her maiden name Thompson, with a world record 150-run partnership in 1999, and remains one of the youngest international captains ever.
She took a 5-year break in her mid-20s, during which she played high-standard men's cricket and had a son. She then returned to the England team and toured regularly with her family for three years before retiring from international cricket.
In 2011, Brindle became the first woman to score a century in men's semi-professional cricket. In October that same year, she scored her first century for England Women against South Africa.
Source: Read Full Article