Naomi Osaka's run-in with the tennis authorities shines a light on just how poorly the world tennis bureaucracy is equipped to deal with a young superstar confronted with mental health issues, says Suhit K Sen as Osaka drops out of Wimbledon 2021.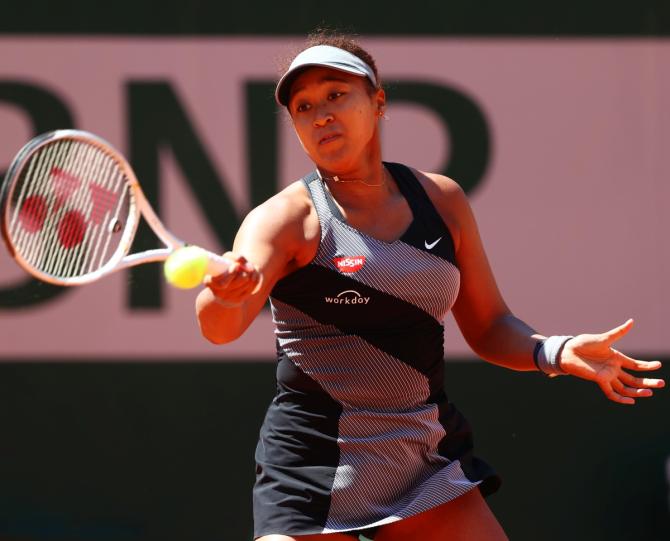 That mental health issues are widespread in professional sport is not exactly a secret.
Nor is the fact that most sportspeople who suffer are forced to do so in silence because few sporting establishments have institutional mechanisms to help them deal with their problems.
Typically, the world of compeers, officialdom and fans come to know about these struggles after players have retired either in "due course" or prematurely because they can't deal with the stress of playing at high levels of physical and mental pressure, whilst also handling their status as celebrities and "role models".
It's also a problem that in the world of sport, achievements and the fame that attend them come pretty early in life.
Naomi Osaka's run-in with the tennis authorities, right at the start of the French Open, the second tournament in the annual Grand Slam calendar, shines a light on just how poorly the world tennis bureaucracy (in this case) is equipped to deal with a young superstar confronted with mental health issues.
To recapitulate, Osaka is currently ranked second in the women's professional circuit having won the Australian Open in February.
A look at her record in this pandemic-hit year is suggestive.
She has participated in five tournaments bar the French Open.
In the tournament preceding the Australian Open, she had pulled out at the semifinal stage, citing a niggle.
She won the Australian Open next up. Subsequently, she's lost once in a quarter-final match and twice in second-round matches.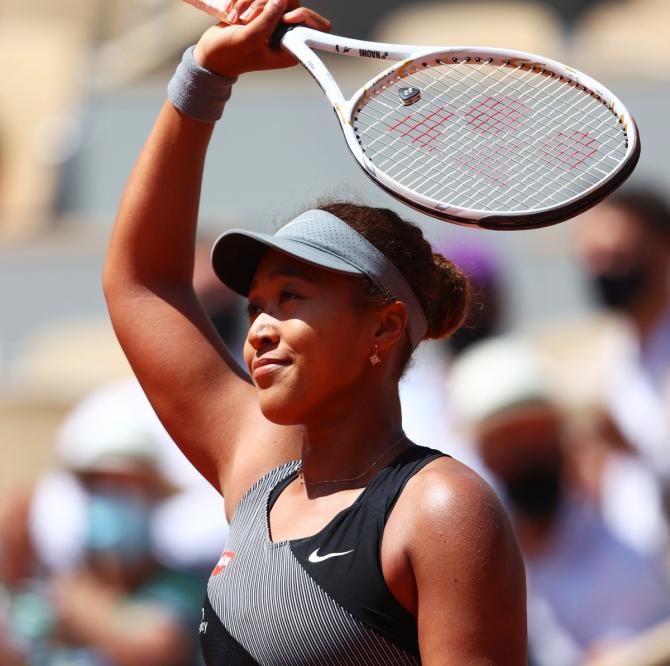 Osaka had declined to participate in the customary post-match press conference well before the French Open began, citing mental health concerns.
'I've often felt that people have no regard for athletes' mental health and this rings very true whenever I see a press conference or partake in one,' Osaka had written in a social media post.
'We're often sat there and asked questions that we've been asked multiple times before or asked questions that bring doubt into our minds and I'm just not going to subject myself to people that doubt me.'
When, as promised, Osaka refused to participate in the scheduled press conference after her first round match, which she won in straight sets on May 30, the organisers of the four Grand Slams came down on her as heavily as they could, the same day.
She was fined $15,000 for not honouring her 'contractual media obligations' and threatened with a 'major offence investigation; that could lead to further actions, including 'future Grand Slam suspensions', should she continue refusing to speak to the press.
On June 1, Osaka withdrew from the tournament, issuing a statement that said, '…I think now the best thing for the tournament, the other players and my well-being is that I withdraw so that everyone can get back to focusing on the tennis going on in Paris.'
'I never wanted to be a distraction and I accept that my timing was not ideal and my message could have been clearer. More importantly I would never trivialize mental health or use the term lightly.'
Initially, the organisers did not react — perhaps they were too stunned to do so. But as support for Osaka built up in all quarters, including in the playing fraternity, they issued an anodyne statement which stopped short of an apology.
'On behalf of the Grand Slams, we wish to offer Naomi Osaka our support and assistance in any way possible as she takes time away from the court. …Mental health is a very challenging issue, which deserves our utmost attention,' it said.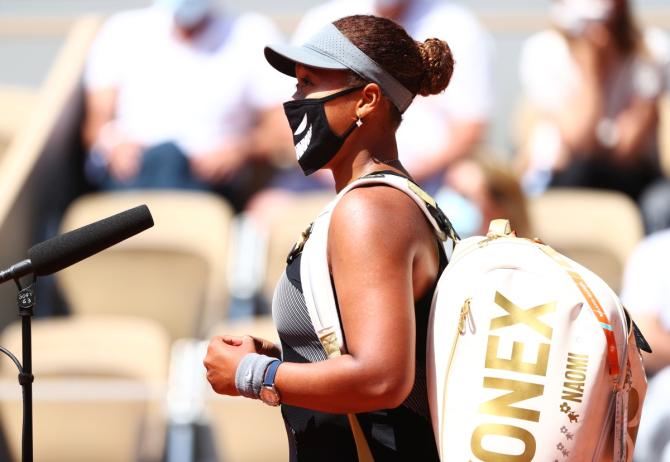 Tennis is an individual sport. Rising players on the circuit achieve success and celebrity pretty young.
Osaka is 23 and she's already won four Grand Slam titles.
Tennis players have to travel relentlessly across the world, through the year, with small entourages.
Those who play team sports are perhaps luckier — but even footballers and cricketers face massive mental challenges.
Some burn out, others grit their teeth and hang on at great cost to themselves and others.
But the challenges facing players in individual sports with packed calendars — possibly no sport beats tennis in this regard — are much bigger and much more serious.
The labyrinthine bureaucracy that runs tennis has a number of arcane and inexplicable rules.
Instead of saying rules are rules, let's get on with it, the people who run the sport have a much bigger responsibility to those whose talent and work are the basis of what is also a huge economy, from which nitpicking bureaucrats make comfortable livings.
In addition to trying and understanding the normal pressures players face, tennis bureaucrats should have factored in the global pandemic, which has brought the entire world new kinds of pressures and insecurities. It isn't hard to do.
Osaka has bravely shone a light on an important problem. It is to be hoped it won't be brushed under a convenient carpet.
Feature Presentation: Rajesh Alva/Rediff.com
Source: Read Full Article