Kerala Blasters FC rode on two second half goals to triumph over Bengaluru FC by 2-1 at the Jawaharlal Nehru Stadium in Kochi in the opening fixture of the Indian Super League 2023-24 season.
Blasters' skipper Adrian Luna was at the centre of both the strikes, taking the corner for the first one and netting the other to help his side secure three points after a hard-fought first half saw both the teams head into the tunnel without troubling the scorers.
The first-half was quite gruelling with both teams going neck-to-neck to get one over each other. There was little to separate the two sides in terms of possession, shots taken, and even in attacking parameters with regards to the crosses that they attempted.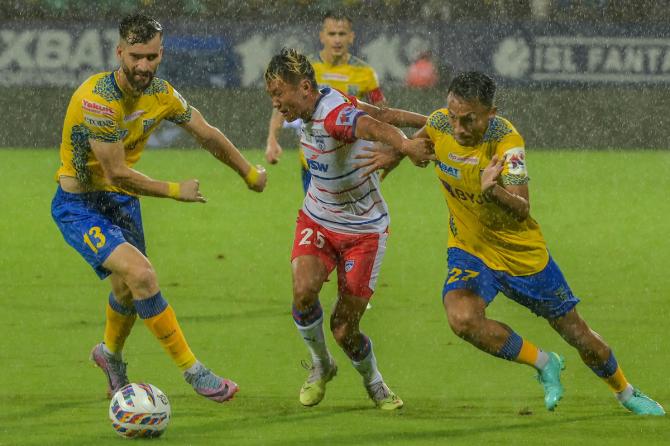 Both sides came close to breaking the deadlock as the half progressed though, with Blasters' Daisuke Sakai's right-footed shot saved by Sandhu in top centre of the goal in the 33rd minute. Bengaluru hit back with the duo of Suresh Singh Wangjam and Sivasakhti Narayanan seamlessly interlinking near the Kerala box a few minutes later. Wangjam shot hard but it was saved comfortably by Sachin Suresh eventually.
Blasters emerged as a reinvigorated unit in the second essay of the game as they capitalised on a corner conceded by Gurpreet Singh Sandhu to draw the first blood in the encounter. Luna sent in a curling kick that Bengaluru's Dutch midfielder Keziah nodded inside the net to hand the home team the crucial lead in the contest in the 52nd minute.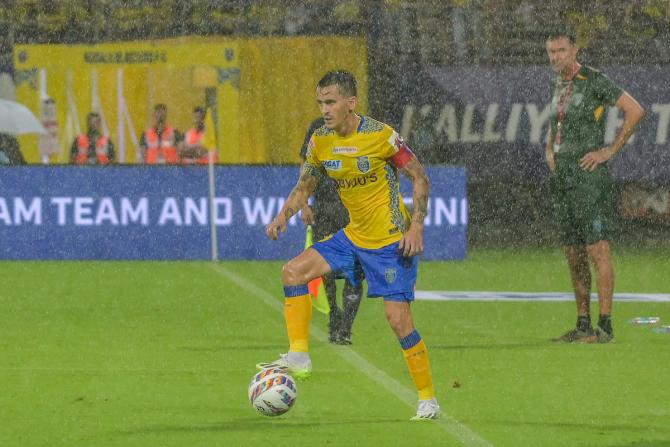 Blues' head coach Simon Grayson reacted to the move by bringing Veendorp off for Spaniard Javi Hernandez, in a bid to reinforce the team's frontline as they searched for the equaliser. However, Kerala grew in confidence after that goal with Luna forcing a mistake off Sandhu in the 69th minute.
Amidst an offensive move, the custodian ended up touching the ball too heavily, thus giving Kerala's skipper an empty net to shoot into and bag the second strike of the night.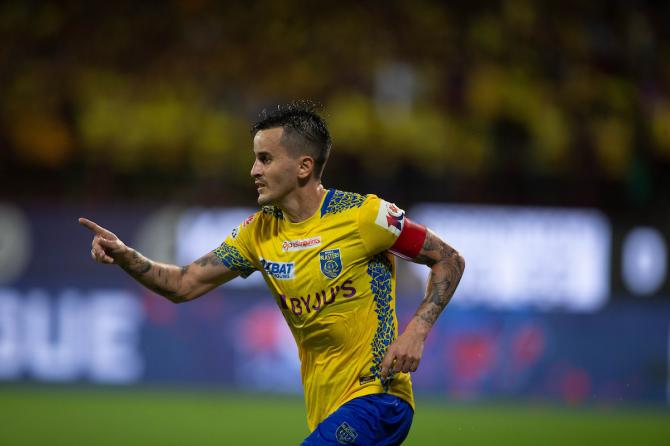 Grayson substituted in youngsters like Harsh Patre and Monirul Molla to somehow scrape back into the proceedings in the last 10 minutes. However, it was their latest recruit Curtis Main, who found the back of the net in the 90th minute to help spark a brief hope of a comeback from the away team that was eventually warded off by Kerala's defensive unit.
Bengaluru FC will travel to Kolkata to take on the Mohun Bagan Super Giant on September 27 in their next fixture whereas Kerala Blasters will square off against Jamshedpur FC in Kochi on October 1 in their forthcoming match.
Source: Read Full Article