Ravichandran Ashwin is firmly in contention for the World Cup 2023 after he was included in the Indian team's playing XI for the first ODI against Australia in Mohali on Friday.
With Kuldeep Yadav rested, Ashwin got a rare chance in the ODI team following an injury to Axar Patel despite not being included in the provisional 15-member World Cup squad or the Asia Cup.
He was preferred ahead of fellow Tamil Nadu off-spinner Washington Sundar for the series opener, which gives a clear indication that if Axar doesn't recover in time, then Ashwin could well be India's pick for the World Cup if he fares well against Australia.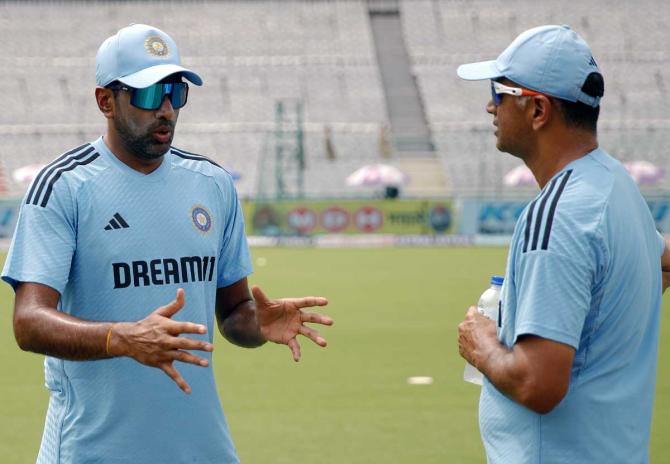 'I have been in a contribution zone towards the Indian cricket team for the last decade-and-a-half. For me, the Indian team is close to my heart. I am not a man of tattoos, but the tattoo is well inside my heart,' he said before the game.
'Whatever it is, whether I am with the team, not with the team, sitting there, watching there, wherever it be, playing with good vibes, watching with good vibes and if all I get a chance to contribute I will be more than happy to do that,' Ashwin told bcci.tv.
Ashwin, who turned 37 on Sunday, September 17, last played an ODI in January 2022 against South Africa in Paarl. The two ODI matches he played in that series were his first in five years.
Ashwin fell out of favour after the 2015 World Cup and was not picked for the next World Cup four years later.
'Having someone of Ashwin's experience is always good for us,' Head Coach Rahul Dravid said.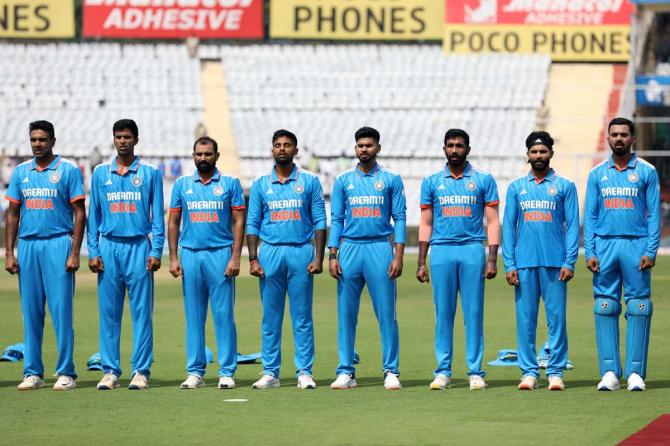 'I went back from the West Indies, I was just taking a break, played in a few club games. The team management has kept me in the loop, whenever they said there could be chance, stay ready, just in case,' Ashwin revealed.
'I was touching base with my fitness, started bowling a few sessions. It's a great opportunity for me. Like I have said over the last 3-4 years it is not about what I want to achieve in these opportunities, I want to enjoy myself and give myself the best chance to enjoy.'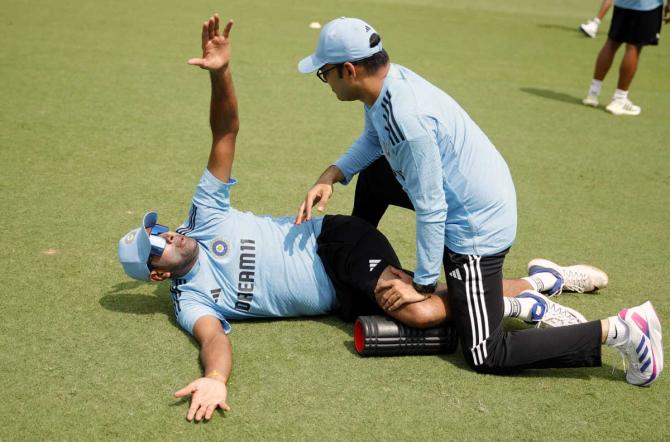 'I wanted to bring something different to the table, something different from my perspective, so I have been working on some angles because one-day cricket isn't about spin anymore,' Ashwin said.
'It's not about the angle or spin or anything, the angles that you can present at the crease, the depth of the crease, the usage of that. I am trying to put myself into the zone of discomfort to try and push barriers always because for me what comes first is the pride of my performance and what best ability and talent I can put on showcase when I am playing the game.'
Source: Read Full Article