The second quarter-final in the Euro 2020 championship will be played between Belgium and Italy tonight from 00:30 AM IST in Munich, Germany.
The Italians are in good form having won all three games Coach Roberto Mancini's team played at Euro 2020.
Belgium too have won all three games Coach Roberto Martinez team played in the competition.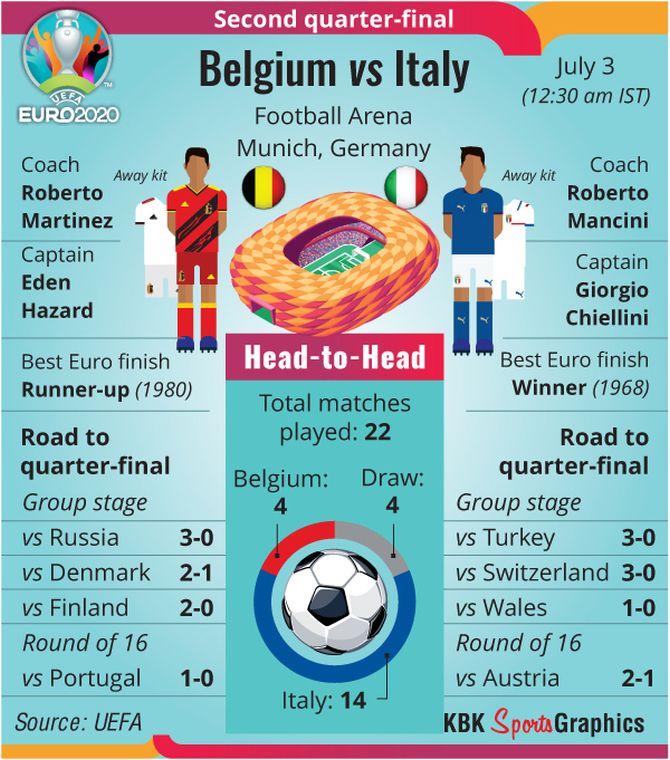 Belgium versus Italy should have been the Euros 2020 final game, instead these superb teams are playing for a place in the semis.
Which team will continue its winning run?
Time to VOTE!
Source: Read Full Article