After completing a seven-day quarantine, the Indian shooting team will train alongside the Croatians, including Gorsa, at the range that has equipment similar to the one that will be used at the Olympics.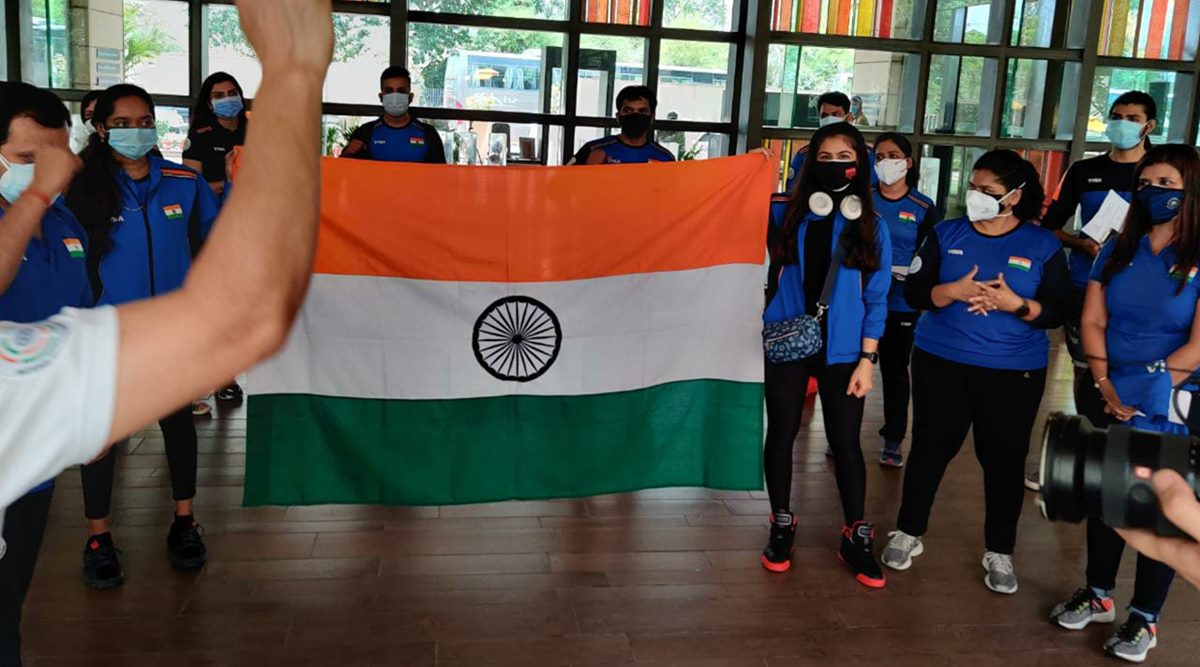 On early Tuesday morning, Petar Gorsa was at a hospital in Zagreb, by the bedside of his wife. They had just become parents of a baby boy. Hours later, the world No.3 shooter was at the city's airport to welcome India's Olympic shooting team.
Gorsa and the vice president of Zagreb Shooting Federation, Antun Sudar, escorted the Indian team to its hotel. They then carried the team's firearms and ammunition to the city's shooting range and deposited them at the armoury as per the country's safety norms. "By the time I reached home and slept, it was 5 am," Gorsa says.
For the 33-year-old, it was an exhausting week.
He didn't simply welcome Indian shooters at the airport. From liaising with multiple government authorities in Croatia, to ensuring the embassy in Delhi issued visas; from sorting out local transport and hotels to securing the best training facilities, Gorsa went out of his way to make sure India's preparation for the Tokyo Olympics did not suffer because of the pandemic's second wave in the country.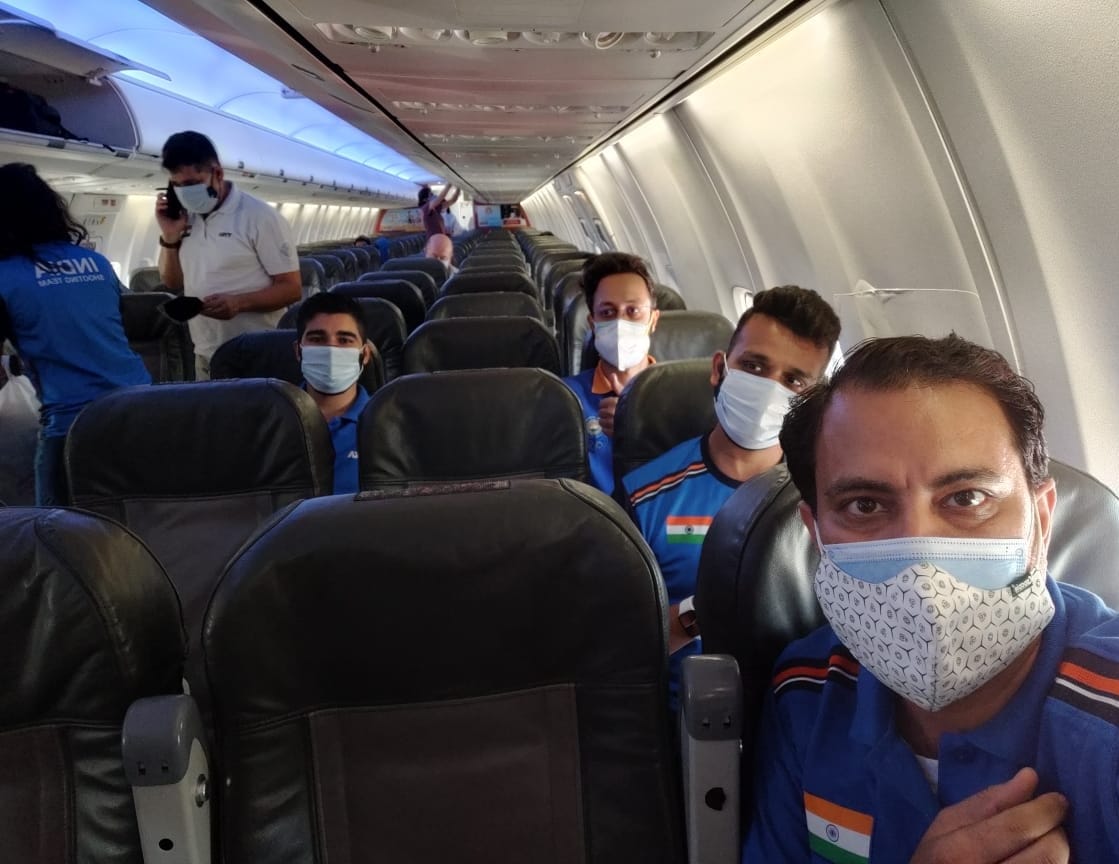 "I wanted to make sure everyone was okay," he tells The Indian Express. "Not leave anything to chance."
Gorsa was talking from personal experience.
In March, when he travelled to New Delhi for the World Cup, his woes began from the moment he landed at the airport. First, it took him almost six hours to get a clearance from the customs for his equipment, including the weapons. Upon reaching the hotel, he noticed the promised bio-bubble for shooters was already compromised and to make matters worse, he tested positive for Covid-19 on the eve of his event.
The rifle shooter had to withdraw from the competition and was admitted to a hospital, where a series of 'misunderstandings' unfolded.
"I was asymptomatic but still, the doctors wanted to administer anti-viral drugs. I was not comfortable so that was one issue," Gorsa says. Then, his proposed two-day stay in the hospital lasted for eight days, which made him jittery. "I was surrounded by severe Covid patients, so that was a little worrying. And I also thought I was occupying a bed that could have been of use to someone who really needed it."
Ultimately, he says Olympian Ronjan Singh Sodhi and president of the National Rifle Association of India, Raninder Singh, came to his rescue. They spoke to the hospital authorities and constantly checked on him. After he was discharged, Gorsa spent his remaining days in isolation at Raninder's residence.
"When I was Covid positive, they treated me like family. Mr Raninder and my friend Ronjan gave me the best possible care and made me feel protected in a very difficult situation. I was able to finish my Covid isolation under best conditions," Gorsa says.
So when the opportunity presented to reciprocate the gesture, Gorsa was hands-on. For a week, Gorsa put his training on hold to help a team, which includes some of his biggest competitors.
As the pandemic's second wave swept across India, triggering a crisis at various levels, the country's Olympic-bound athletes were staring at problems of their own. The shooters were confined to their homes and preparation for the Tokyo Olympics came to an abrupt halt. One after the other countries closed doors on travelers from India. They'd almost resigned to their fate and considered assembling in New Delhi, where they would train in 40 degree Centigrade-plus temperatures in May and June. Croatia was one of the options but visas and paperwork were a stumbling block. There was a glimmer of hope after a long-distance phone conversation.
"One week ago on a Sunday evening, I was talking to Mr. Raninder. He was aware that since I am one of the main individuals in Croatian shooting, I would know the right people in the right places," Gorsa, who is a member of the International Shooting Sport Federation's athlete's commission, says.
Immediately, a six-member group – including Gorsa, Sudar and Zagreb Shooting Federation's secretary Visnjica Kvesic – was formed to execute the 'operation'. Contacts were established with Croatian ministries of sport, police, foreign affairs, defence and the Croatian Olympic Committee.
"Within four days, we could complete most of the formalities. It would not have been possible without the help of all these institutions. They made it possible outside the regular procedures and deadlines," Gorsa says.
After completing a seven-day quarantine, the Indian shooting team will train alongside the Croatians, including Gorsa, at the range that has equipment similar to the one that will be used at the Olympics. They will also take part in two tournaments: next week's European Championship in Osijek, in the non-competitive Minimum Qualifying Score category and the hastily-arranged World Cup in the same city, three hours drive from Zagreb. The team will leave for Tokyo in July from Zagreb.
"This arrangement works out well for all top-level shooters from India and Croatia. We will compete in tournaments and in training, we will be able to simulate conditions that we will find in Tokyo," Gorsa says. "It will benefit both parties."
For Gorsa, making this tour happen for India was more than just returning a favour. "In Croatia, we are ready to do anything for our family in times of crisis. India is in a tough situation right now, so it was natural to keep a big heart and help them," he says, adding a personal note. "I will remember May 11 for the rest of my life. First, I got the best news that my wife delivered a baby boy. And then, the second-best news that India arrived safely in Croatia."
Source: Read Full Article