With a packed crowd below them at the world's largest cricket stadium, Indian Air Force's acrobatic team put up a dazzling show in Ahmedabad.
After Pat Cummins won the toss and opted to field first against India in the final of the ICC Men's ODI World Cup, the roaring sounds of the planes zooming over the stadium took over as the Indian Air Force's Surya Kiran aerobatic team put up a grand show.
The sea of blue at the Narendra Modi Stadium in Ahmedabad was treated to a grant spectacle as the air show enthralled the fans before the big final got underway.
A total of nine Hawk Mk-132 SKAT aircrafts of the IAF created history as it is for the first time that they produced an aerial show ahead of any cricket match in India and it is only fitting that their maiden show took place before a World Cup final.
The Surya Kiran team pilots, a part of the 52nd Squadron of the Indian Air Force, produced a 10-minute show.
Usually composed of 13 pilots, the 'ambassador of Indian Air Force' SKAT team has only nine of them performing at any given time in their Hawk advanced trainer jets.
The stage for the big game was set as Pat Cummins led the Australian side for the pre-match huddle and the Surya Kirans flew over the stadium for the last time as the game got underway.
Glimpses of the air show at the World Cup final: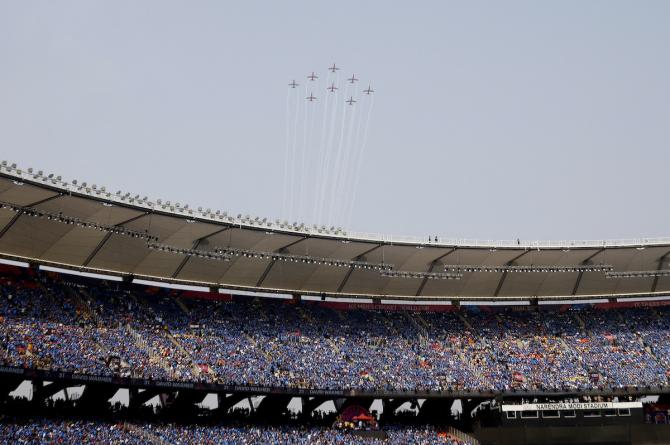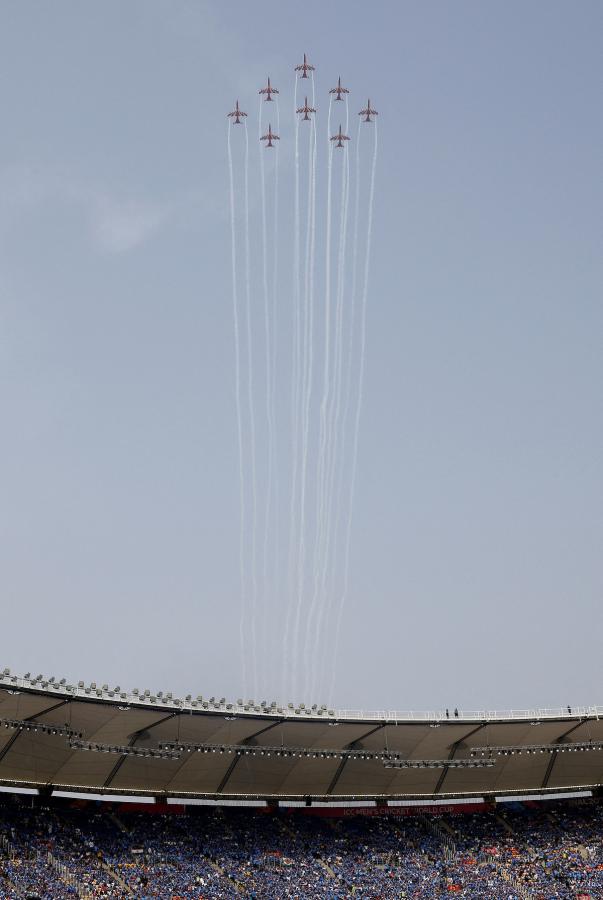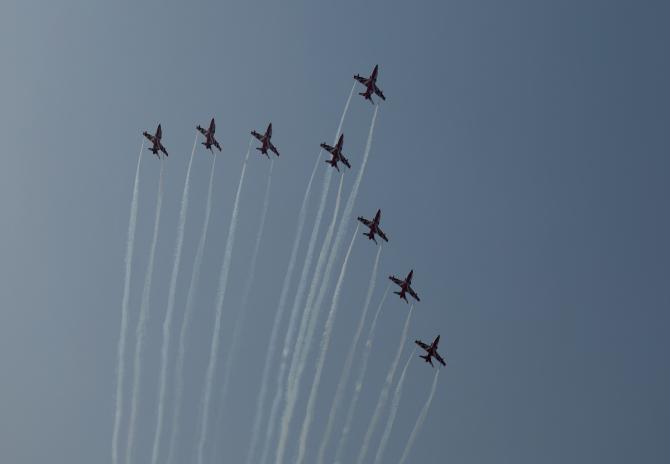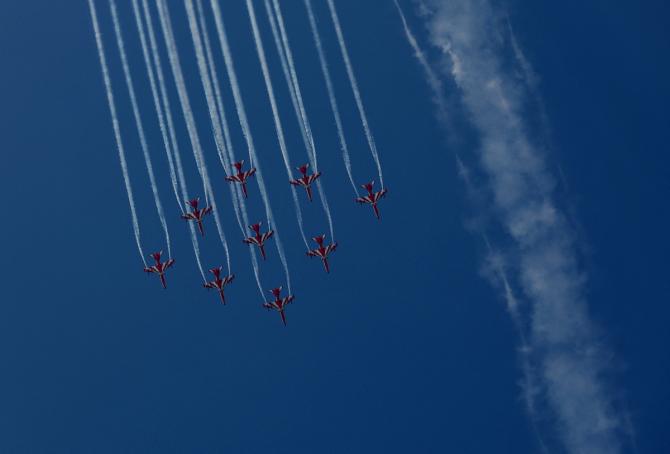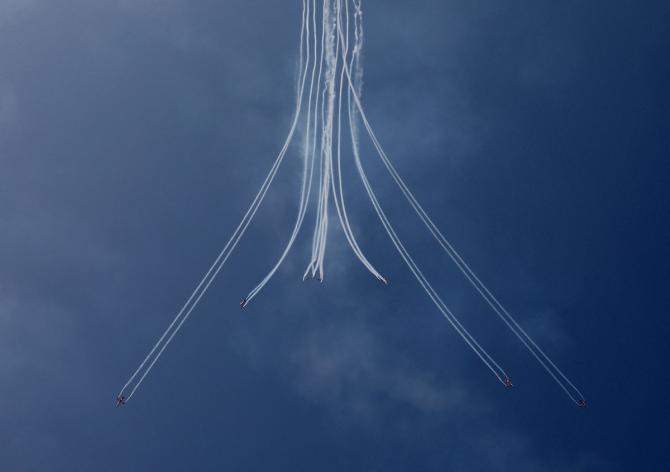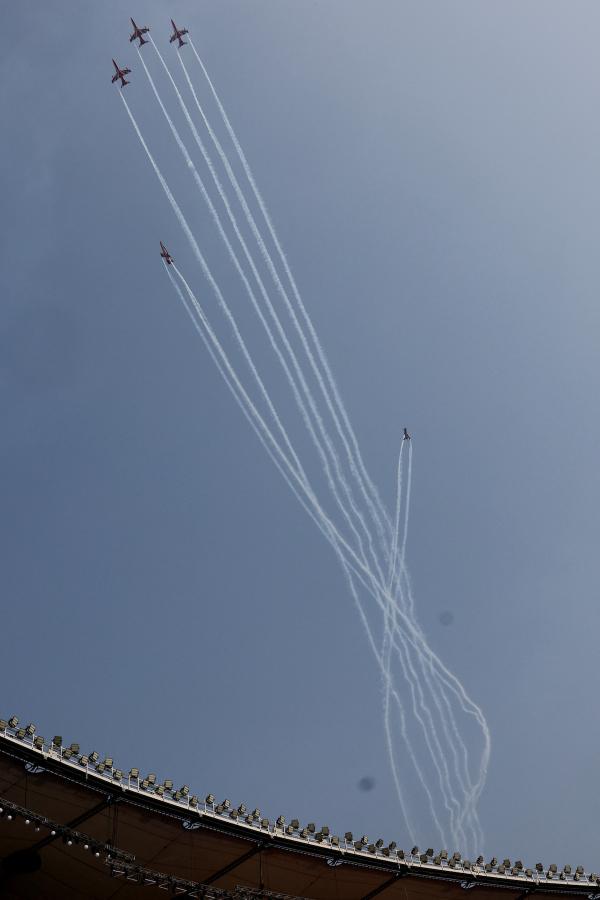 Source: Read Full Article