Ranbir Kapoor's natural born talent and chartbuster karma are open secrets.
What distinguishes RK from his contemporaries is his willingness to take chances in his career.
If anything, The Animal star's choices attest there's no formula he follows — his stardom stems from skill not success, nor strategy.
On his 41st birthday on September 28, Sukanya Verma looks at 10 instances of Ranbir's risk-taker traits.
For all the fanfare accompanying Sanjay Leela Bhansali's Saawariya release only to be haunted (and taunted) by a disastrous response, Ranbir's acting debut wasn't a conventional launchpad by any measure.
Where most newcomers prefer to be introduced in a happy, heroic light, Rishi and Neetu's son opted for a gloomy premise, which bared his butt and broken heart.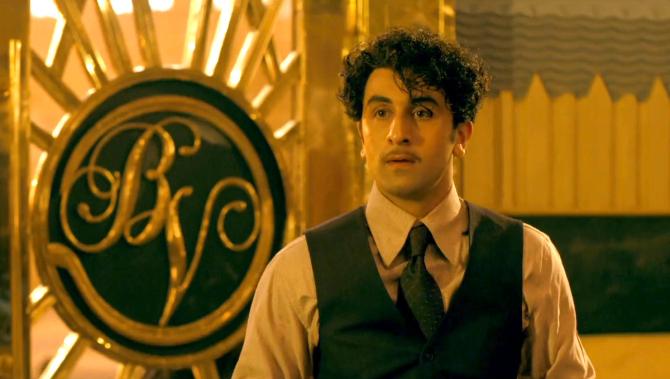 'Ek baar jo maine commitment kar di uske baad toh phir main khud ki bhi nahi sunta.'
Salman Khan's popular dialogue from Wanted aptly sums up Ranbir's one-film-at-a-time modus operandi.
Despite the delay and negativity surrounding many of movies like Bombay Velvet, Roy, Jagga Jasoos, Brahmastra and Shamshera, the actor stuck to his guns and saw them till the light of the day.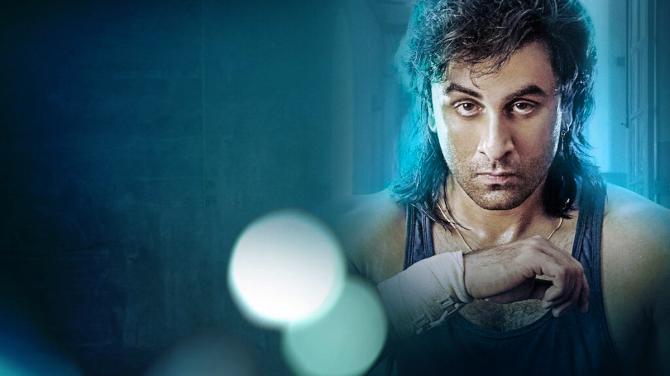 A contentious biopic like Sanjay Dutt's could have easily blown up in his face but Ranbir's astonishing transformation in playing the various chapters from the controversial movie star's troubled life made even Sanju's harshest critics appreciate his efforts as well as Director Rajkumar Hirani's whitewashing of the truth.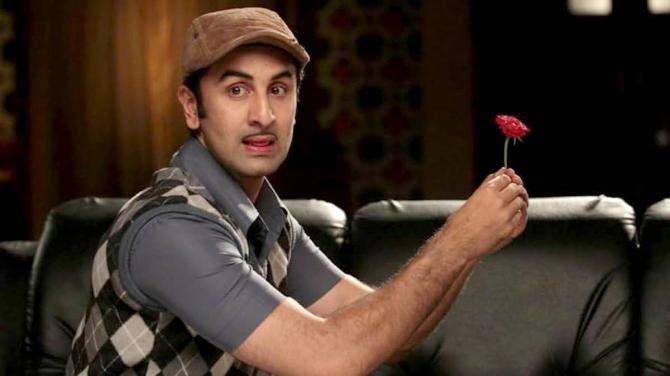 In a year of aggression-packed heroism like Agneepath, Rowdy Rathore, Ek Tha Tiger and Gangs of Wasseypur, Ranbir's endearing Barfi!, a happy-go-lucky youth who can neither hear or speak had little chance of winning hearts or box office. Except that's exactly what it did in one of the most critically acclaimed milestones of his career.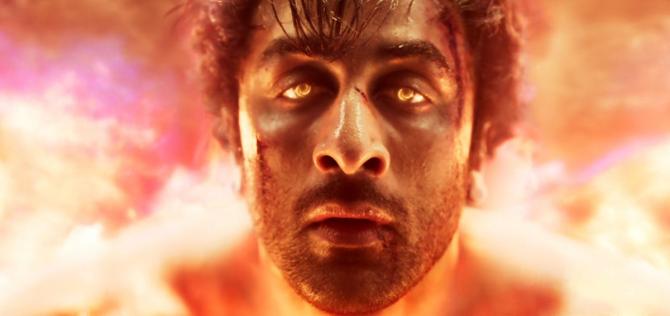 Back when best friend Ayan Mukerji's labour of love, Brahmastra: Part One-Shiva and its mythological fantasy superhero ambitions exceeded budgets and took forever to hit the screens, its star and co-producer Ranbir Kapoor patiently waited, fell in love with Alia, got married, became father but never stopped believing in the ardour of its creator.
Fortunately for him, Brahmastra went on to become one of the highest grossing spectacles of 2022 awaiting the next two in the planned trilogy.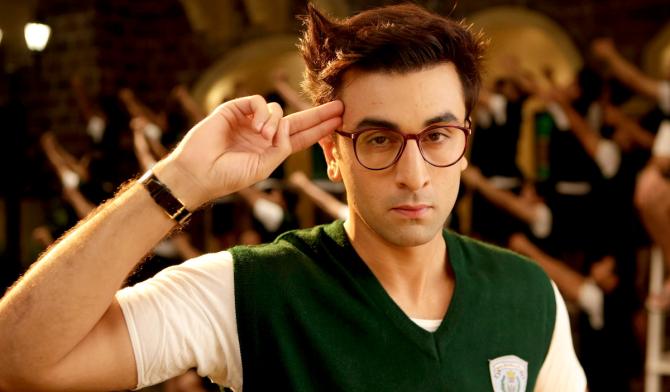 His debut as producer, Jagga Jasoos with film-maker Anurag Basu went through its own share of production nightmares and interruptions, but Ranbir refused to compromise on its artistic integrity.
Jagga Jasoos may have bombed, but it strengthened his risk-taking image exponentially.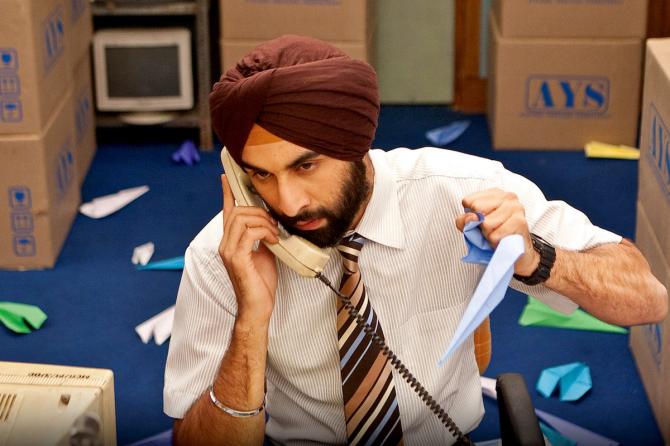 Any actor would have wanted to play safe after Saawariya.
Or stick to the tried and tested rom-com space of Bachna Ae Haseeno, Wake Up Sid and Ajab Prem Ki Kahaani.
But Ranbir signed Rocket Singh: Salesman of the Year.
Entrepreneur themes are a rarity in Hindi cinema, Sardar protagonists not prone to blasting bullets at the border even more so.
Rocket Singh didn't make money, but it's movies like this why his star power transcends box office, why he commands respect as an actor.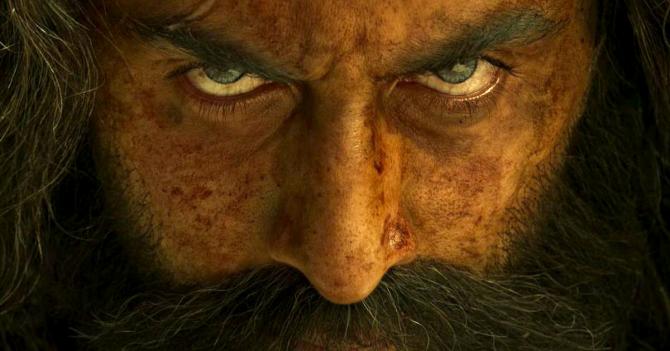 Ranbir seldom chases big ticket movies, sure-shot successes.
Taking on an obsolete genre and diving deep into a daku movie like Shamshera is another example of his daredevil instincts.
What makes it a real gamble is the four-year gap between Sanju and Shamshera.
Had this happened to a leading lady, they'd dub it a comeback.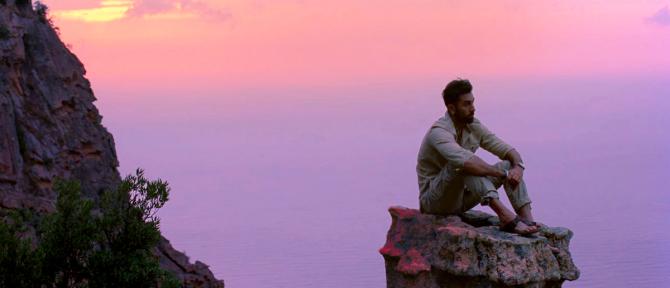 Every celebrity worth their salt is on social media and flaunting their fandom and followers.
Ranbir's mom, sister, wife, cousins, aunts, uncles, peers, pals… they're all on it. Not Ranbir.
One of the rare few to maintain a mystery around his personal life no matter how toxic the grapevine gets around him or growing pressure to be seen and heard all the time.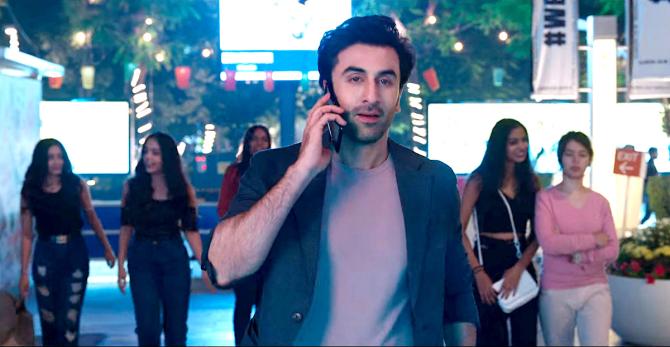 In a recent interview, his Ae Dil Hai Mushkil director Karan Johar revealed how Ranbir handles his business. He has no manager or PR taking care of his dates, planning his work schedules and holidays, planting news about him or what image he should project.
At a time when public relations are calling the shots, deciding where to be, what to wear, what to say, what to share, what to protect, Ranbir's low-profile celebrity is an oddity.
Source: Read Full Article