With his arms wide open and a smile so dimpled and dazzling, a zestful young man from Delhi walked right into our hearts.
When he played a lover boy, we fell hook line and sinker for his charms.
When he played a nutcase, we felt a shiver down the spine.
When his heart broke, tears rolled down our eyes.
When he wished upon a shooting star, we prayed for it to come true.
When he dispensed wisdom, we etched it on our hearts.
Robot or reincarnation, Rahul or Rizwan, diminutive or doppelganger, shrink or stalker, middle class or moneybags, no matter what avatar he took or world he epitomised, Shah Rukh Khan's supreme magnetism acquired a life beyond success and failure. Three decades later, our love story with King Khan is still going strong.
It's not just his ascension from rank outsider to reigning superstar but a willingness to stand by his political and philosophical beliefs in an increasingly bigoted environment and demonstration of extraordinary grace in the face of unfortunate controversy that makes the 57-year-old such an icon.
Sukanya Verma raises a toast to the man and his movie magic through 30 spectacular SRK frames.
Pathaan
Director of Photography: Satchith Paulose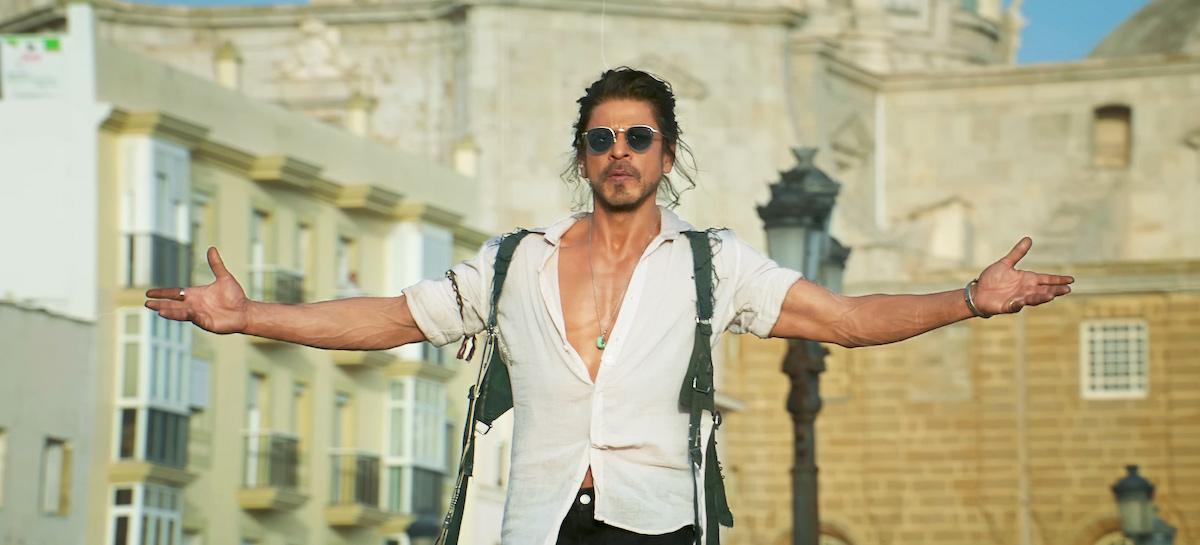 A picture's worth a thousand words. And this one of a chiselled SRK in and as Pathaan pretty much screams Rs 500 crore (keep adding to that figure!) baby!
King Khan's return to screen after four years has given the phrase back with a bang a whole new meaning.
Bring it on, haters!
Luck By Chance
Director of Photography: Carlos Catalán
It's not the frame but the man in it — the charisma he radiates, the stardom he wears, the wisdom he offers over an encounter newcomers dream of in a memorable scene of Zoya Akhtar's directorial debut.
In the man's own words, 'it's insane'.
Josh
Director of Photography: K V Anand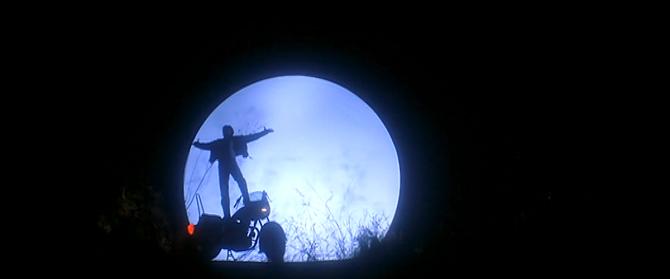 The man, the moon, the moment. The josh is always high to see Shah Rukh and his trademark pose.
Don
Director of Photography: K U Mohanan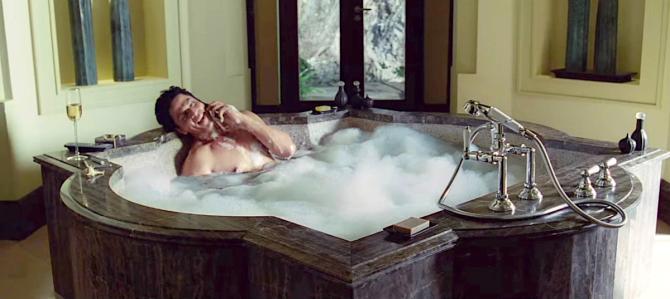 Bubbly, bubbles, bathtub, live life King Khan size.
Cartoons on screen, crime in conversation, SRK's blend of sinister and sexy set the tone for the franchise.
Oh Darling! Yeh Hai India!
Director of Photography: W B Rao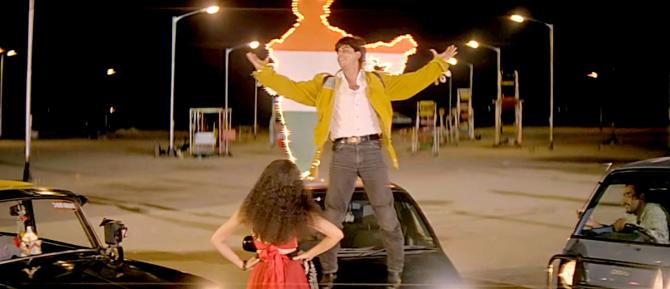 It may have taken Pathaan's roaring success to reiterate it, but the idea of Shah Rukh Khan as one of India's most beloved symbols imprinted its imagery even in his most obscure releases.
Deewana
Director of Photography: Harmeet Singh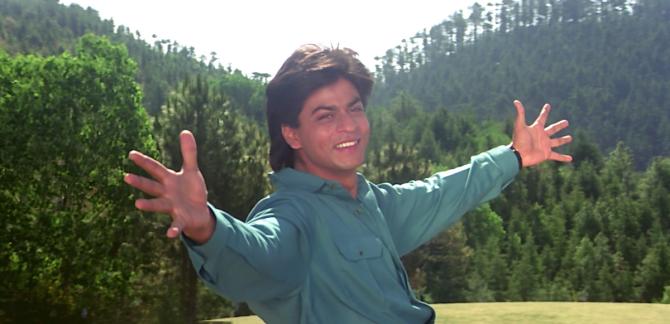 There are countless iterations of SRK's by now iconic pose but Deewana — best remembered for its songs and second lead's debut — marks the beginning of a beautiful friendship.
Swades
Director of Photography: Mahesh Aney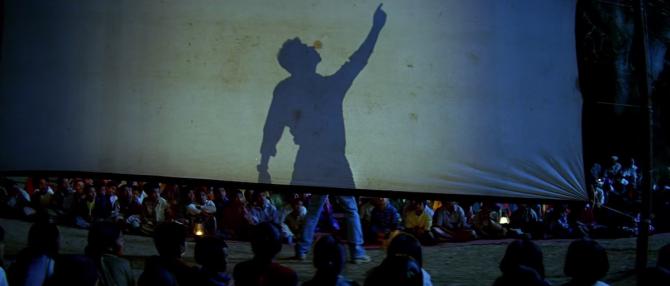 Larger than life. Superstar. Sky's the limit. What a frame. So telling. So Shah Rukh Khan.
Kabhi Haan Kabhi Naa
Director of Photography: Virendra Saini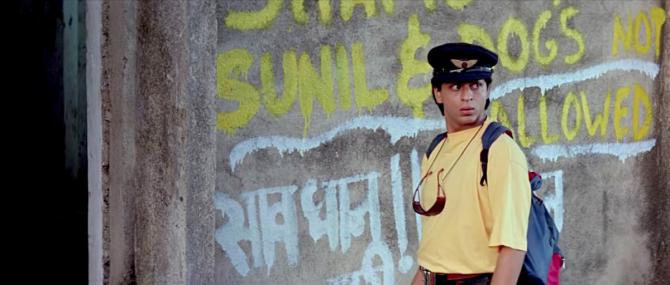 The love of his life doesn't love him back. His pals veto his out-of-the-box talent. His parents refuse to give it a chance.
With Kabhi Haan Kabhi Naa, SRK asserts the power of the underdog, how he cannot be cornered or kept down for too long and walks away with all our sympathy.
One glimpse of his puppy-faced response to (somewhat justified) humiliation and you'll see why.
Baazigar
Director of Photography: Thomas A Xavier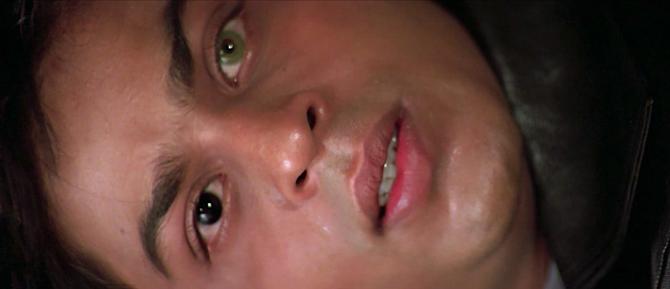 Revenge never looked as two-faced and terrifying as SRK's Ajay/Vicky combo wreaking vengeance on treacherous Madan Chopra and his two daughters.
Don 2
Director of Photography: Jason West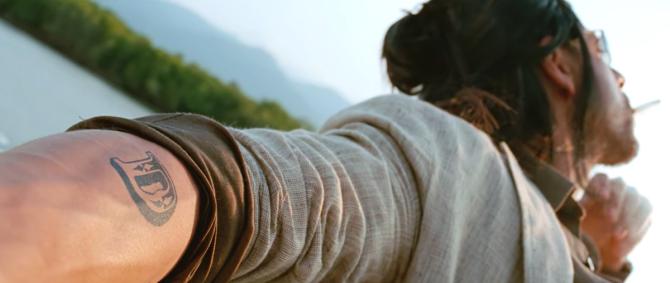 While the first Don was busy fighting comparisons, the sequel went full throttle on swagger. And SRK's badass entry into the frame is that and more.
Rab Ne Bana Di Jodi
Director of Photography: Ravi K Chandran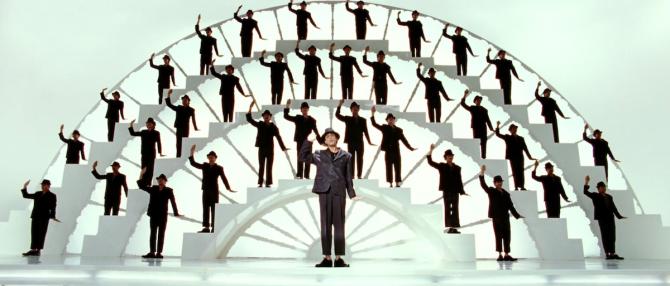 When a dull office-goer undergoes a dashing makeover to win over his wife, it underscores the filmi influences of the Bollywood-lapping common man. As does SRK's rich ode to its yesteryear heroes, most striking in this meticulous frame of him in Raj Kapoor's everyman imagery.
Darr
Director of Photography: Manmohan Singh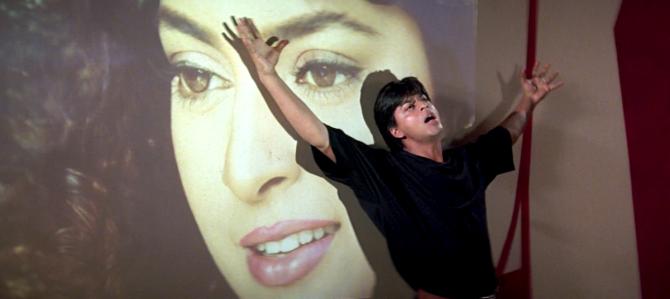 SRK lends his famous pose a creepy touch whilst essaying the stuttering, snooping freak obsessed with Juhi Chawla in his first outing under filmmaker Yash Chopra.
Dilwale Dulhania Le Jayenge
Director of Photography: Manmohan Singh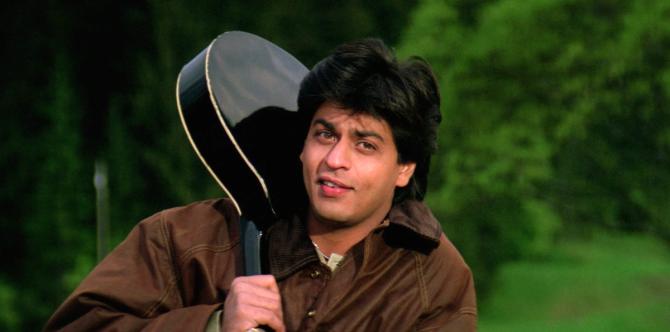 So many years later, people still cannot get over his transformation from ruthless to romantic in Dilwale Dulhania Le Jayenge. And all he had to do is say the magic word: Palat.
Yes Boss
Director of Photography: Harmeet Singh, Thomas A Xavier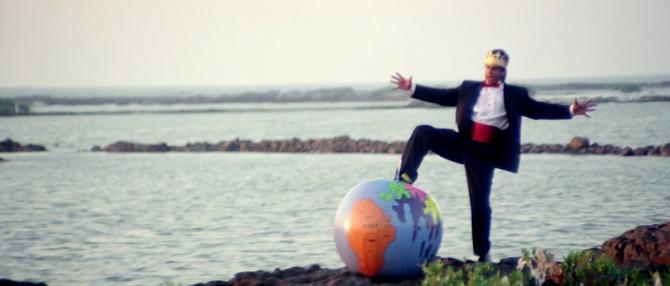 King Khan. A picture worth a thousand words.
Chak De! India
Director of Photography: Sudeep Chatterjee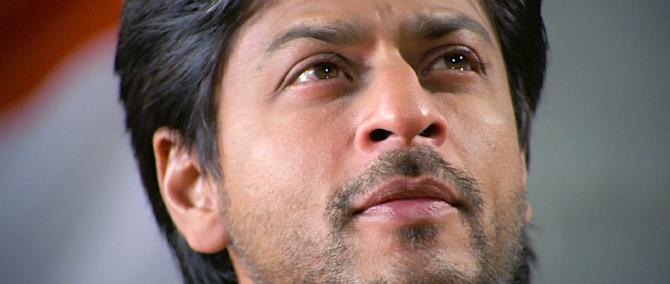 SRK's face flushed in pride, emotion and vindication against the backdrop of the flourishing Tricolour following his trained team's World Cup win tells us a story of all the discrimination and islamophobia he's encountered. It's a poignant scene that feels even more relevant after the recent events in his personal life.
Maya Memsaab
Director of Photography: Anoop Jotwani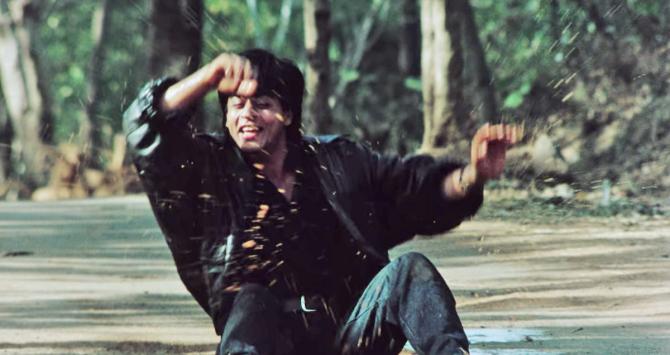 Many hyper happy actors doing the rounds today, but SRK's sparkling energy and joie de vivre has no match. Long before Peppa Pig made it fun to jump in muddy puddles, the superstar showed us how.
Dear Zindagi
Director of Photography: Laxman Utekar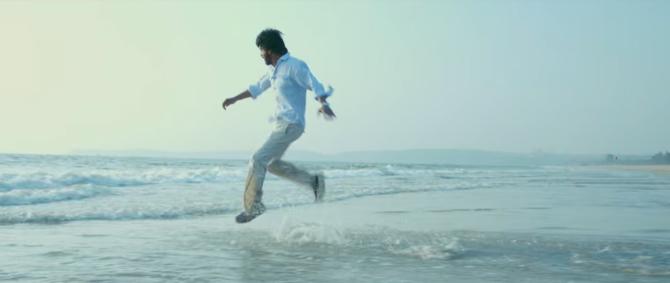 As the wise therapist teaching his troubled clients how to celebrate the gift of life, he sure walks the talk.
Om Shanti Om
Director of Photography: V Manikandan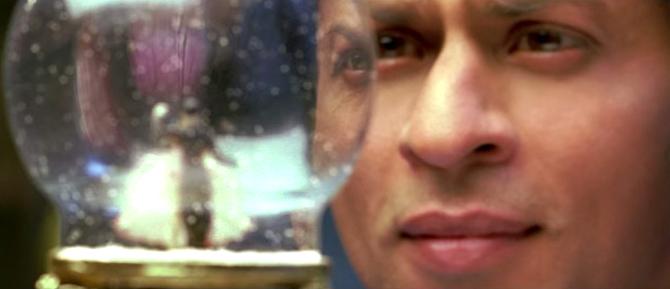 Snow balls or crystal, when SRK gazes through them with his loving eyes there's only one future to be predicted — and they lived happily ever after.
Phir Bhi Dil Hai Hindustani
Director of Photography: Santosh Sivan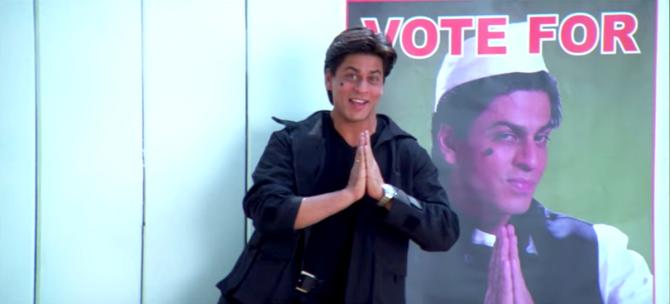 Exactly the kind of cheeky wit that makes SRK a champion of the politically incorrect.
Raees
Director of Photography: K U Mohanan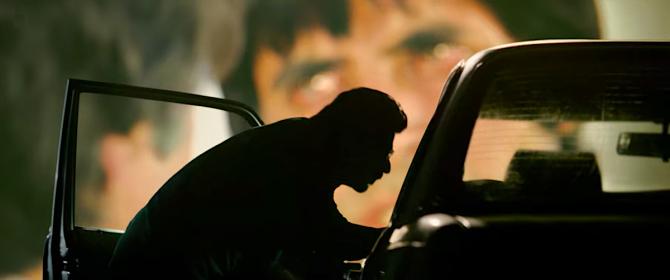 Subconsciously or wilfully, there's a bit of Bachchan in every desi DNA since the advent of the angry young man on screen and off it. Trust SRK to make a moment out of it.
My Name is Khan
Director of Photography: Ravi K Chandran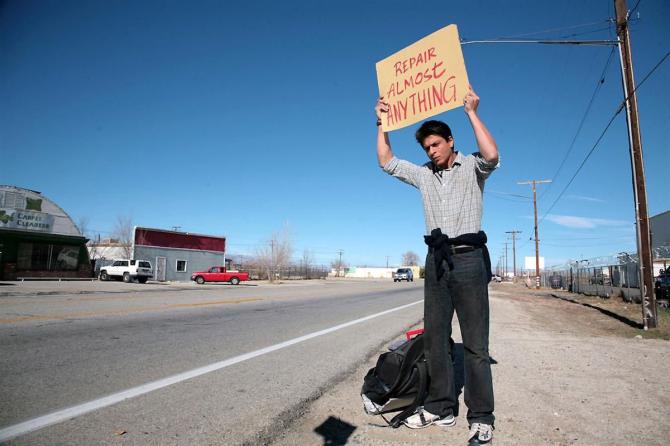 It's not a tall claim. If not 'repair' SRK's feel-good fervour has repeatedly brought joy to his audience whether he lived up to his lovey-dovey image or lampooned it like only he can.
Jab Tak Hai Jaan
Director of Photography: Anil Mehta
Jab Tak Hai Jaan is a super silly confection, but SRK's sheer handsomeness in that slight beard and army fatigues is a sight I will never 'stop' enjoying Jab Tak Hai Jaan, Jab Tak Hai Jaan, Jab Tak Hai Jaan.
Devdas
Director of Photography: Binod Pradhan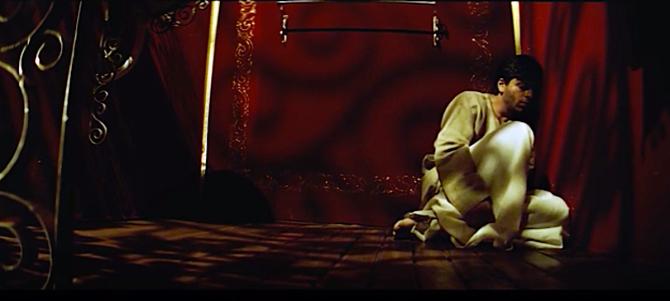 Nobody expected SRK to better Dilip Kumar's performance. Nevertheless, Sanjay Leela Bhansali's version is stunning to behold whether the focus is on dance or despair.
Jab Harry Met Sejal
Director of Photography: K U Mohanan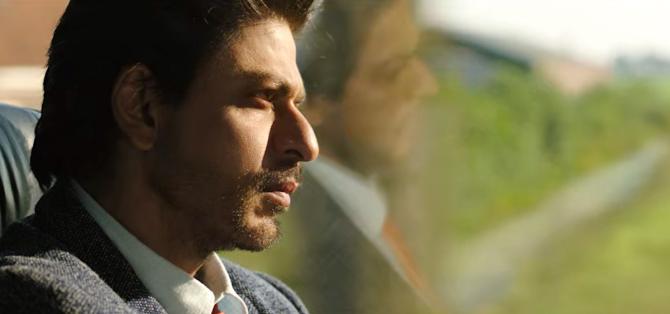 A serene SRK reflecting over his meandering life in an even more meandering movie makes for an irresistible frame.
Dil Se..
Director of Photography: Santosh Sivan

As mentioned in my piece on its 25 gorgeous frames, 'there's something so candid, relaxed, taken in between shots quality about this scene showing SRK catching a breather, having a smoke while feasting his eyes on the pristine beauty of Ladakh'.
Asoka
Director of Photography: Santosh Sivan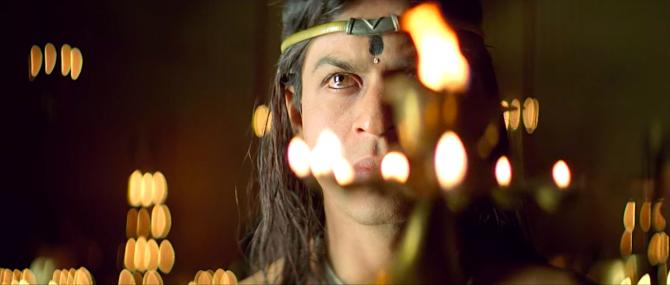 Asoka is lavish without trying too hard. If SRK The Producer loosened the purse strings, SRK The Hero played up his majestic screen presence to the hilt.
Kabhi Khushi Kabhie Gham
Director of Photography: Kiran Deohans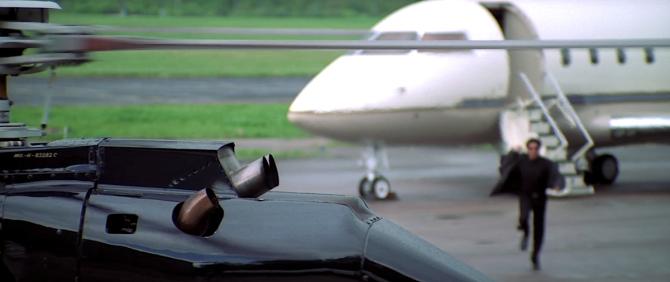 SRK had all the mommies swooning in the crowd with his Beta's back home moment in K3G. Of course, Karan Johar's brand of pomp and show made sure his introduction is flanked by private jets and choppers before setting foot inside a giant mansion of the United Kingdom.
Kal Ho Naa Ho
Director of Photography: Anil Mehta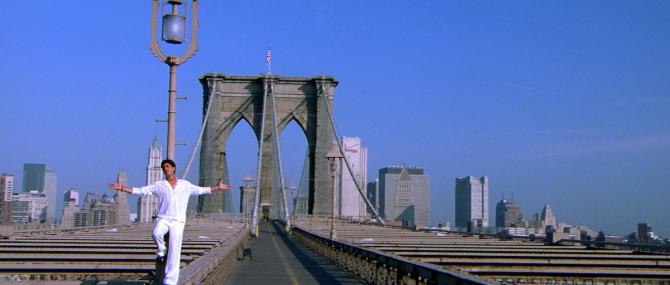 Shah Rukh Khan. New York City. Har Pal Yahan Jee Bhar Jeeo. What's not to love about this ultra-glamorous expression of carpe diem?
Fan
Director of Photography: Manu Anand
Fan is high on visual metaphors. SRK acknowledging the dichotomy of stardom during a face-off between the star and the starstruck is a curious exchange in an interesting but inconsistent film.
Zero
Director of Photography: Manu Anand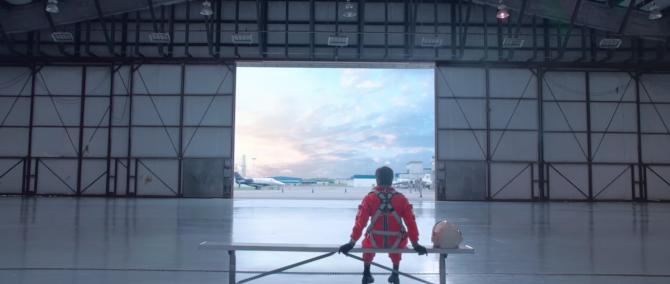 Not everything about this strange movie works. Or its weird climax. But the audacity is enthralling. As is this shot.
In my review, I wrote, 'In Zero, SRK spreads more than his arms. He finds wings.'
This feature was first published in November 2021.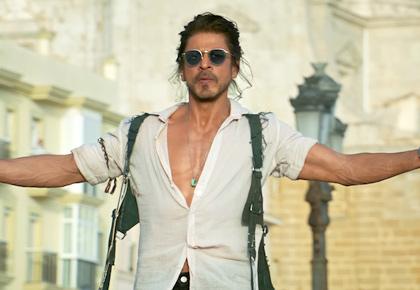 Source: Read Full Article