Here's what celebrities, critics and fans are saying about AK vs AK, starring Anil Kapoor and Anurag Kashyap in the lead roles.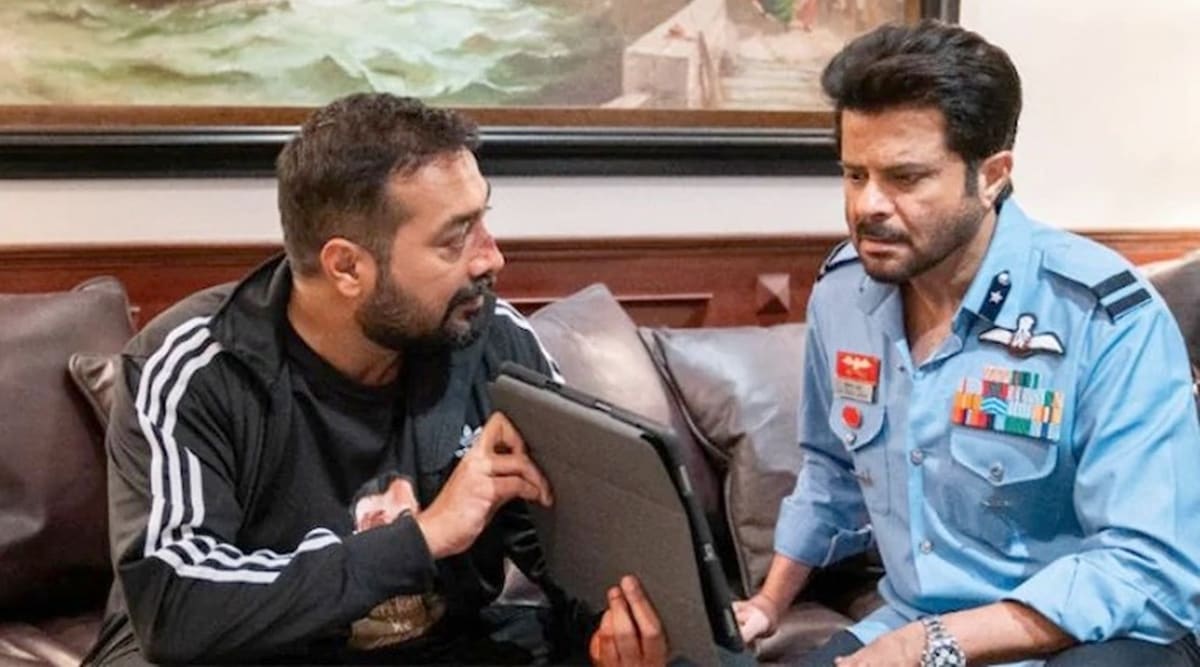 AK vs AK, starring Anil Kapoor and Anurag Kashyap, will stream from 1:30 pm on Netflix. The comedy-thriller follows Kashyap, the brash film director who kidnaps popular movie star Kapoor's daughter Sonam Kapoor Ahuja and films his search for her in real-time to present it as his next blockbuster.
The film's trailer explores the meta world of Bollywood created by filmmaker Vikramaditya Motwane. Both Kapoor and Kashyap play versions of themselves, and in the trailer too, we see Kapoor going through various phases as he tries to come to terms with his life and his daughter's kidnapping.
Anil Kapoor told PTI, "We have come together not as director and actor, but as two actors, two sides of the same coin with a film called AK vs AK. And nothing can be better than Vikram directing both of us. So I think it's better late than never."
Follow all the latest updates about AK vs AK.
In this interview with indianexpress.com, Anil Kapoor and Anurag Kashyap talk about how they prepared for their characters in Ak vs AK. Director Vikramaditya Motwane also opens up about creating a meta film, a genre quite new to the Hindi film industry.
AK vs AK's promotions in the last few weeks have revolved around the director-actor's real-life tense history of unfulfilled projects. Before he became widely popular with films like Dev D, Gangs of Wasseypur series and the recent Netflix series Sacred Games, Anurag Kashyap wanted to make two movies — Allwyn Kallicharan and Grant Hotel — with Anil Kapoor.
Both the projects couldn't materialise due to factors that were beyond their control, but it complicated their personal equation as Kashyap admitted he used to blame Kapoor for the films not getting made.
Anurag Kashyap told PTI that he was fine being criticised by Anil Kapoor on screen as he has become used to it due to the incessant trolling he has faced on social media over the years. "I became comfortable a long time ago because I have had a lot of trolling and criticism for the kind of films I make. So I'm pretty used to it. These days, I get very emotional when someone praises my work. I become a character from a Sooraj Barjatya movie," he said.
Source: Read Full Article